This article is contributed. See the original author and article here.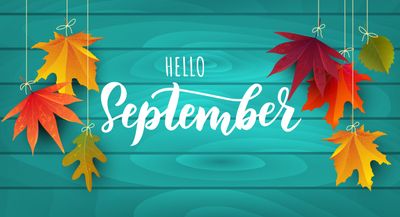 Hey there, MTC! We're dancin' in September, so let's boogie on down to this week's recap!
MTC Moments of the Week
Our first MTC Member of the Week for the new month goes to @Harun24HR! Thank you for your contributions to help other MTC'ers in the Excel community!
We didn't have any new community events this week, *but* September 1st did mark the start of the Azure Quantum Summer 2022 Hackathon in collaboration with IEEE QCE22! If you're interested in quantum computing, check out this virtual hackathon happening through Wednesday, September 7, and get the chance to win a Surface Go 3 and other cool prizes!
And over on the blogs, you can read all about the roll out of To Do in Outlook for Windows in @avijityadav's new post. Check it out and let us know what you think in the comments!
Unanswered Questions – Can you help them out?
Every week, users come to the MTC seeking guidance or technical support for their Microsoft solutions, and we want to help highlight a few of these each week in the hopes of getting these questions answered by our amazing community!
In the OneDrive for Business community, @Julian12 is seeking guidance for a user who's seeing previously-removed SharePoint libraries reappear and start syncing.
Meanwhile, in the Windows 11 community, @CindyAMO is asking for help resolving an error with the gdi32full.dll file that's preventing Windows from updating.
Next Week in Events – Mark Your Calendars!
September 6 – Game Creation on Azure with Teradici
September 8 – Unpacking endpoint management: Managing Windows 365 Cloud PCs with Endpoint Manager
And for today's fun fact… in the month of August, MTC members spent a combined total of 1,060,750 minutes online. That's almost 2 years!!
And with that, have a great weekend, everyone!
Brought to you by Dr. Ware, Microsoft Office 365 Silver Partner, Charleston SC.