This article is contributed. See the original author and article here.
This is the next segment of our blog series highlighting Microsoft Learn Student Ambassadors who achieved the Gold milestone and have recently graduated from university. Each blog in the series features a different student and highlights their accomplishments, their experience with the Student Ambassador community, and what they're up to now.
Today we meet Arsalan Khattak who is from Pakistan and recently graduated from the National University of Modern Languages – Islamabad with a bachelor's degree in computer science.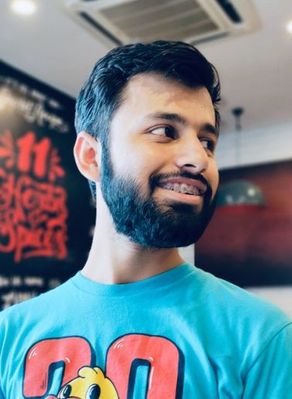 Responses have been edited for clarity and length. 
When you joined the Student Ambassador community in 2019, did you have specific goals you wanted to reach, such as a particular skill or quality?
The goal I had in my mind was to be a part of a community, connect with like-minded people, and help others by sharing my knowledge. I wanted to make an impact through my blogs, videos, and sessions. As a Student Ambassador, I believe I achieved what was possible. In 2021 alone, I impacted around 1500+ people with just my live streams for the GitHub Education Twitch Channel.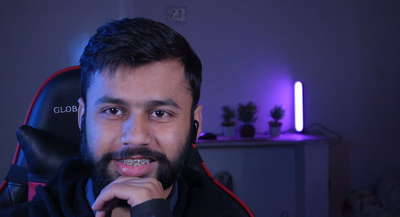 Arsalan's livestream set-up
I also helped many students learn how to code. Also, I used to be too shy to give a public speech or even walk in front of many people. I believed that being in a community would be a great way to overcome my fear and get out of my comfort zone, and it has been a success.
What were the accomplishments that you're the proudest of and why?
As a Student Ambassador, one of my visible and prominent contributions was speaking at a Microsoft Reactor virtual event about Visual Studio Code, where I went through the VS Code structure and taught how to customize it according to your needs, including setting up themes, extensions, customizing title, etc.
I helped a couple of Alpha Ambassadors with their efforts to be promoted to Beta level. I helped them with how to give good presentations and gave them tips on how to engage and present to their audiences as well as some good resources to get technical information and knowledge.
I am the founding member of MLSA Islamabad, one of the leading communities in Pakistan. MLSA Islamabad hosted some very successful events, such as Digital Design Roadshow, and I secured partnerships with international communities and companies like Telenor.
What are you doing now that you've graduated?
Currently, I am employed at Major League Hacking working in their Fellowship Department as a Program Associate where I help students learn market-required skills and stay updated with technologies. My long-term goal is to make my community focused on web technologies.
If you could redo your time as a Student Ambassador, is there anything you would have done differently?
There isn't much that I would have done differently, but one thing is that I would have spent more time on soft skills, that is, time management, project management, etc. I believe I spent quite a lot of time focusing on technical skills but didn't give much attention to my soft skills which actually hold an equal amount of importance in one's career as tech skills do.
If you were to describe the community to a student who is interested in joining, what would you say about it to convince him or her to join?
A community is a group of like-minded people that come together to solve a shared struggle and problem. The problem could be something technical like helping juniors to level up their skills, or completely nontechnical helping kids to learn skating. Being in a community helps you grow and learn faster as you have like-minded people to help you solve problems, and you can also do a lot of networking and expand your connections. For example, when you join the Students Ambassador community, you get access to thousands of other Ambassadors all around the globe who have expertise in different domains.
What advice would you give to new Student Ambassadors?
My only advice to them is to get the most out of the community and network as much as possible. I have noticed some folks focusing just on the swags, which should not be the motivation to join a community. Everyone loves swag, including me, but treat it as an extra perk. The motivation should be expanding your network and connecting with industry experts and like-minded people.
What is your motto in life, your guiding principle?
My motto is to learn, build and open source. I help others learn technologies to build things with them and open source them. I do this by creating video content on my YouTube and Instagram accounts.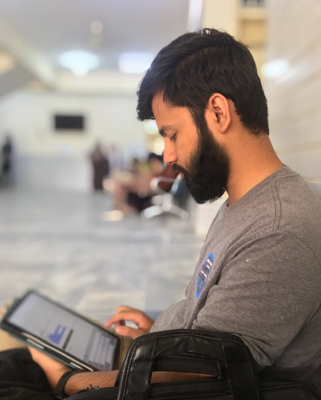 Planning content for a YouTube Video
What is one random fact about you that few people are aware of?
I can wiggle my ears.
Good luck to you in all your endeavors, Arsalan!
Readers, you can find Arsalan on YouTube, LinkedIn, and Twitter.
Brought to you by Dr. Ware, Microsoft Office 365 Silver Partner, Charleston SC.