This article is contributed. See the original author and article here.

In 2020, developers (along with the rest of the world) were challenged like never before, but the traits of determination and persistence describe practically every dev. I mean, honestly, you can't code without them – like when you get an error and realize you forgot a ";" somewhere and are scrolling through your IDE for dayyyssss – sigh.
So, to get our first week of #DevDecember off to a running start, we highlighted how resourceful developers proved to be in overcoming unexpected circumstances. Throughout the week we've shared various pieces of content that highlight this growth and determination.
But, before we get to recapping those, we wanted to highlight a few fun things that we are doing in #DevDecember this year:
Reflect with our fun fill-in-the-blank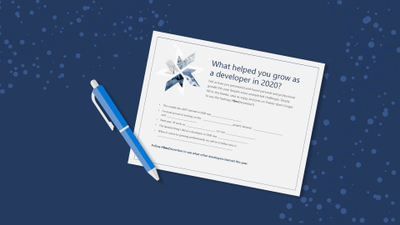 So much of getting through the year was about bridging gaps, so we thought a fill-in-the-blank would be the best way to review some of the ways you became more skilled and resilient as a dev. Check out the template, fill it in, tag it as #DevDecember, and share what you got done and how.
#DevWithABev fun on social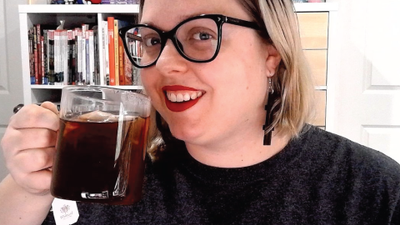 Before we recap, we should also mention #DevWithABev, a growing collection of developer-with-a-beverage selfies. Check out everyone's favorite winter beverage, and add your own personal flavor by taking a snapshot of yourself with yours and tagging it #DevWithABev. It's 2020 and we could all use some friendly faces.
Now, let's recap what we highlighted this week:
Beginner's series to JavaScript
Taking your first steps toward mastering a new programming language is exciting, but it can also feel overwhelming. To help you get started with JavaScript, we've created short and easy-to-consume videos that break down the key concepts you need to know.
Agrotech IoT workshop
Want to grow your professional IoT skills? Your first stop may be the garden. Get your hands dirty with a workshop on how to build an internet-connected device to gather soil moisture data that will tell you (by lighting up an LED) if a plant needs watering.
Bringing browser developer tools to Visual Studio Code
One of our favorite releases in 2020 was the Microsoft Edge Tools for VS Code extension, designed to simplify workflows. Connect to an existing browser instance, start a new one, or use a "headless" browser.
Building a first "Power Apps"​ app
@JoeCamp13 built an app to track inventory entirely with Power Apps. His explanation of how he did it, is illustrated with screenshots so you can follow along.
Next week, we'll talk about some of the ways the dev community came together in 2020. Keep following #DevDecember for daily updates and affirmations of awesomeness.
Not sure what #DevDecember is all about? Check out our homepage for more info!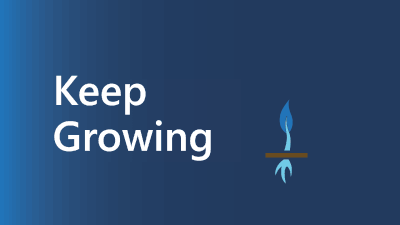 Brought to you by Dr. Ware, Microsoft Office 365 Silver Partner, Charleston SC.