This article is contributed. See the original author and article here.
This last year has been full of change, and Yammer has continued to evolve to meet the needs of customers and enterprises. We've listened to your feedback and appreciate your contributions and ideas. Here are some of the many improvements we brought to Yammer this past year.
20. Groups were renamed communities.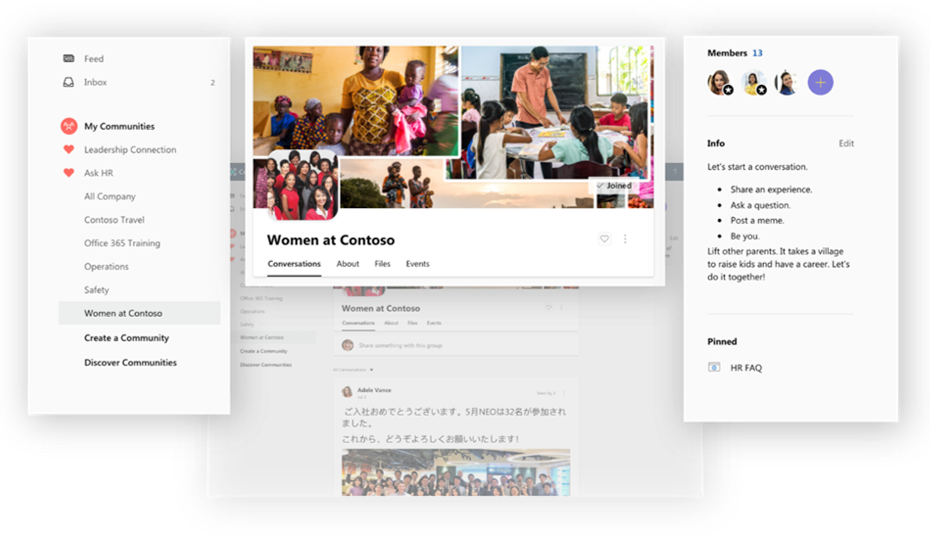 19. Interactive emails come directly to your Outlook inbox.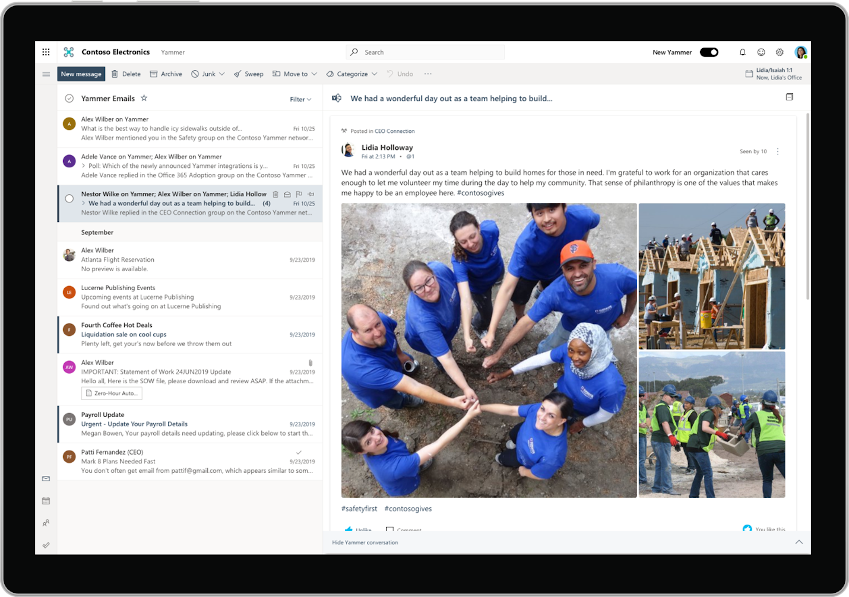 18. Reactions made available and are also soon to be inclusive by letting your employees choose their preferred skin tone.

17. Embed and SharePoint web parts are updated to reflect the new Yammer.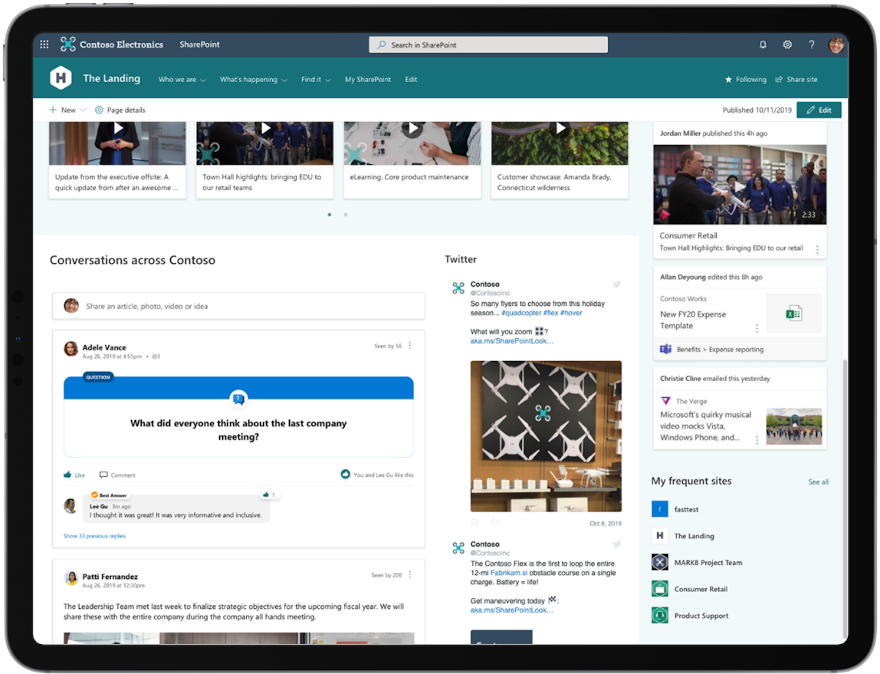 16. Virtual event experiences in Yammer are more immersive and engaging.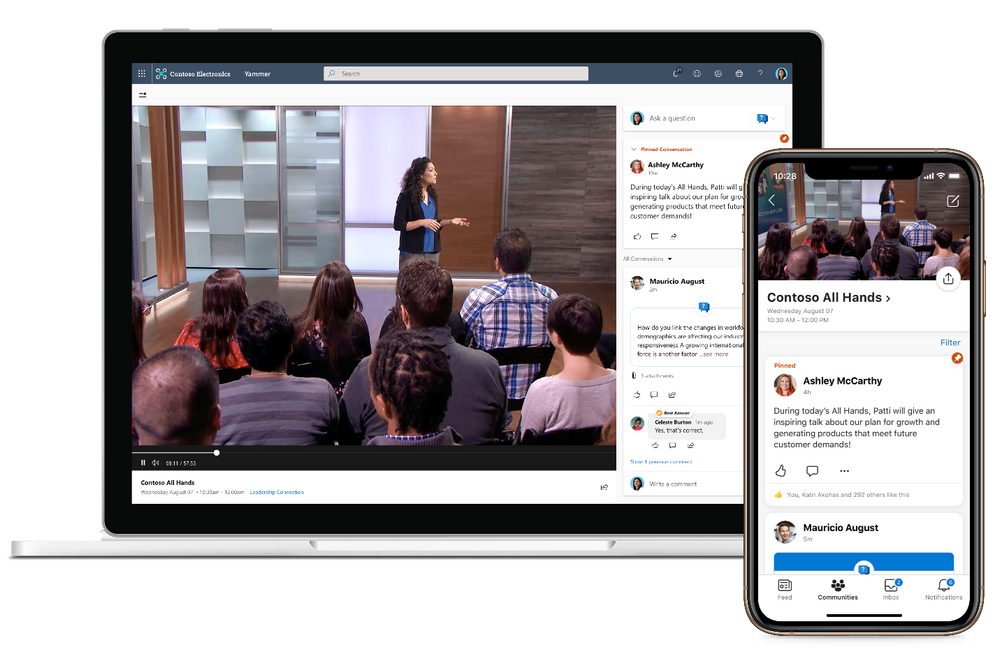 15. Brand new mobile apps for iOS and Android.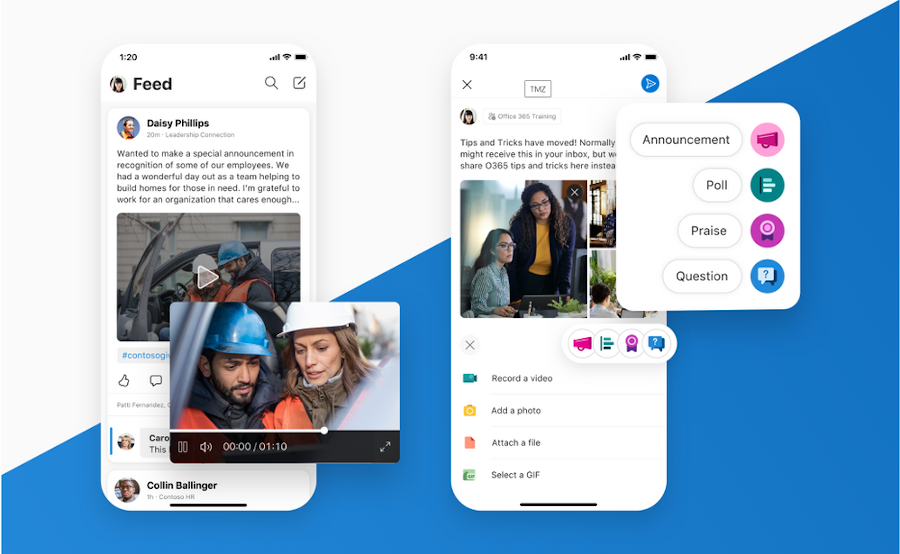 14. Customers, like this software company, Volvo and Co-op, share their Yammer experiences at events around the world in 2020.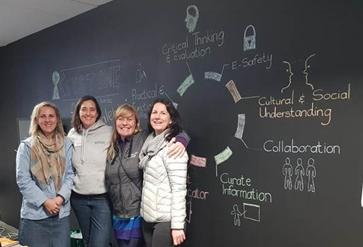 13. We improved the publisher on both web and mobile to make it easier to ask questions, post a poll, or praise a colleague.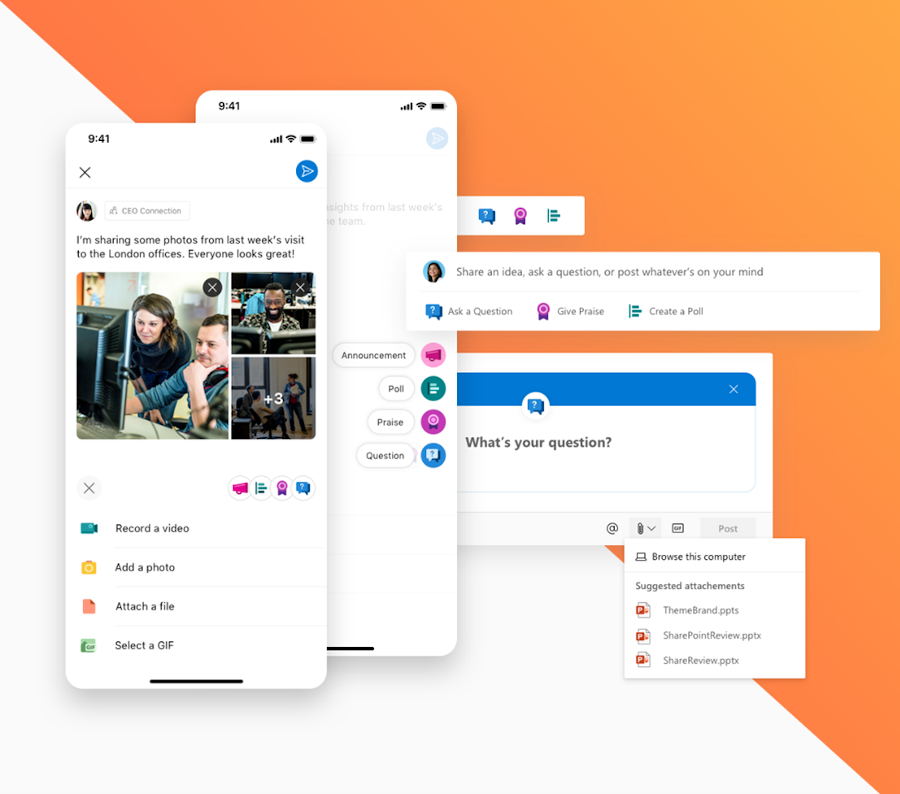 12. Style any post as an announcement, be it a poll, praise, or question.

11. Bring your communities and conversations into Microsoft Teams with the Communities app for Teams, including on your mobile devices.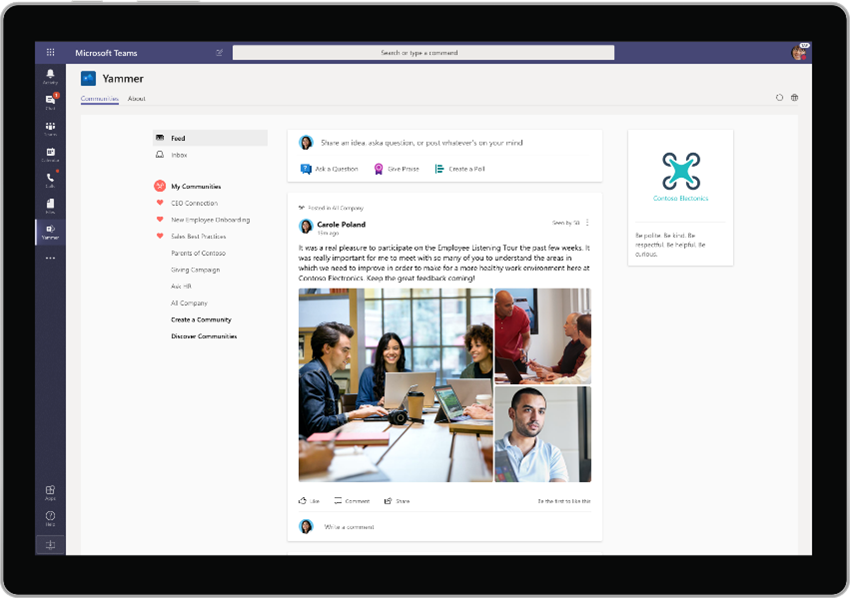 10. Add custom cover photos to create a visual connection to the community.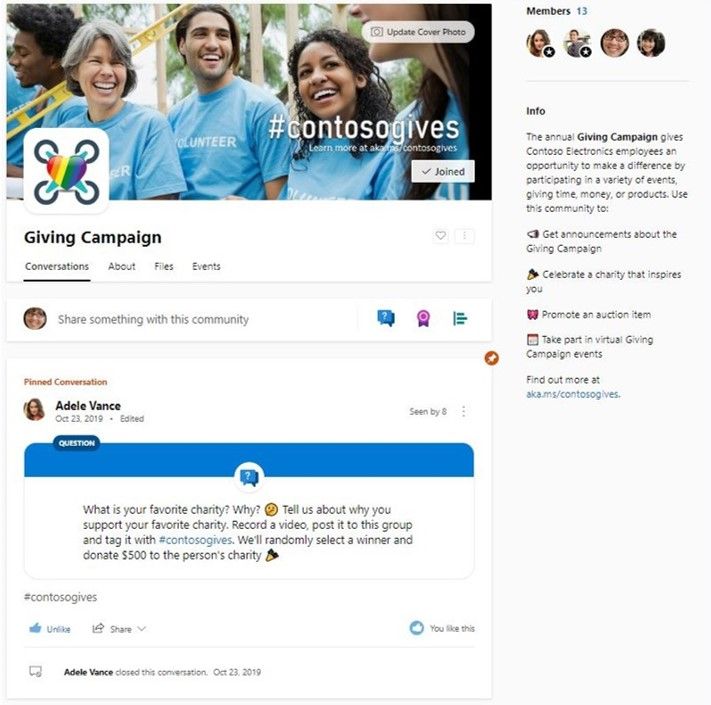 9. All Company can now be branded to reflect your company's culture. Also, we've provided additional controls that allow you to restrict All Company posts to only admins.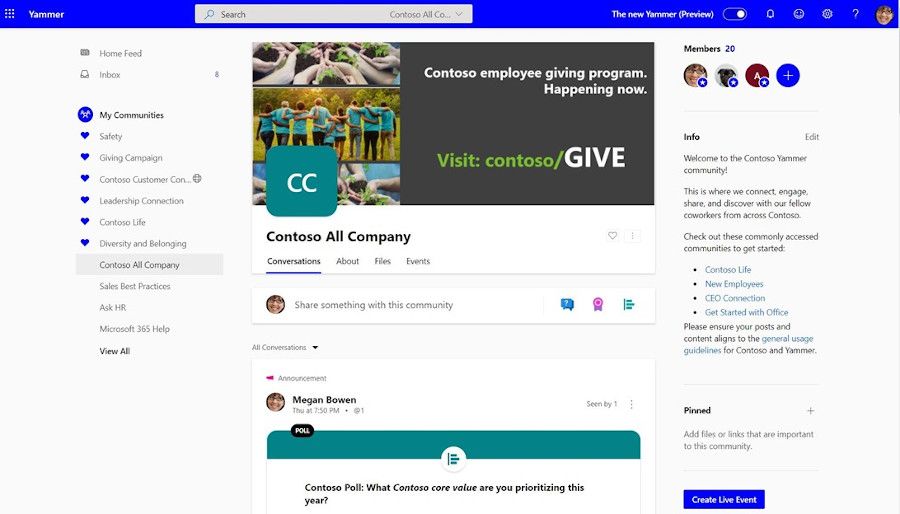 8. Manage Yammer conversations in new ways like converting a conversation into a question, close a conversation, or pin a conversation within a conversation.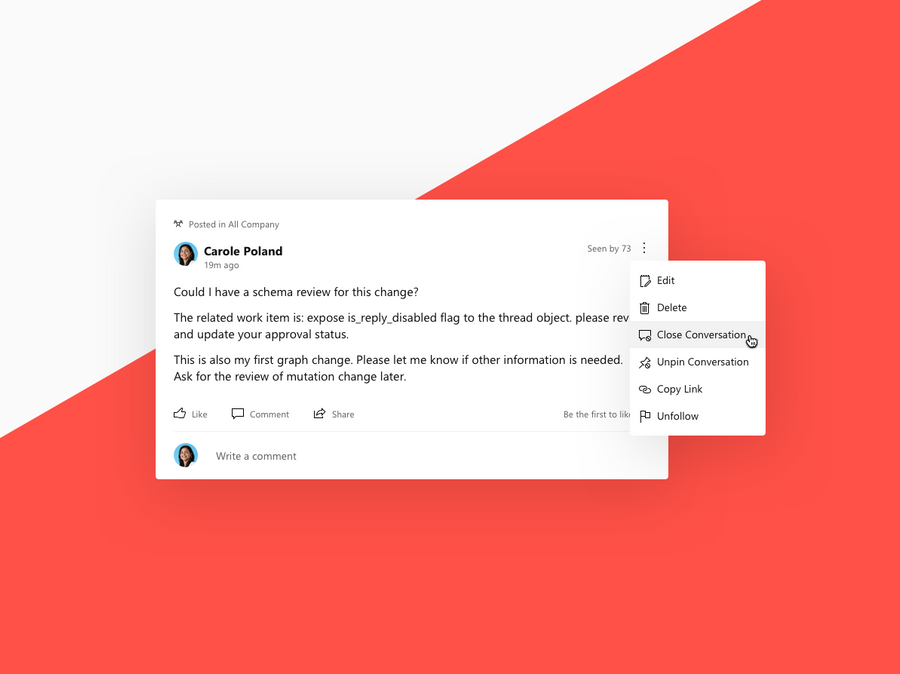 7. Mark best answer for questions and filter unanswered questions to organize knowledge being shared within communities.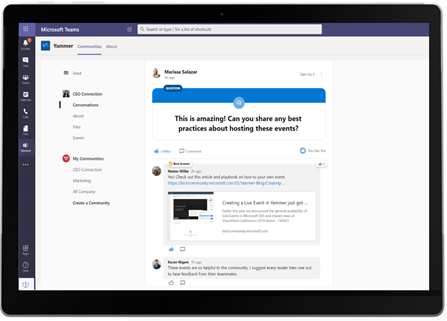 6. New Insights for communities, and questions are rolling out..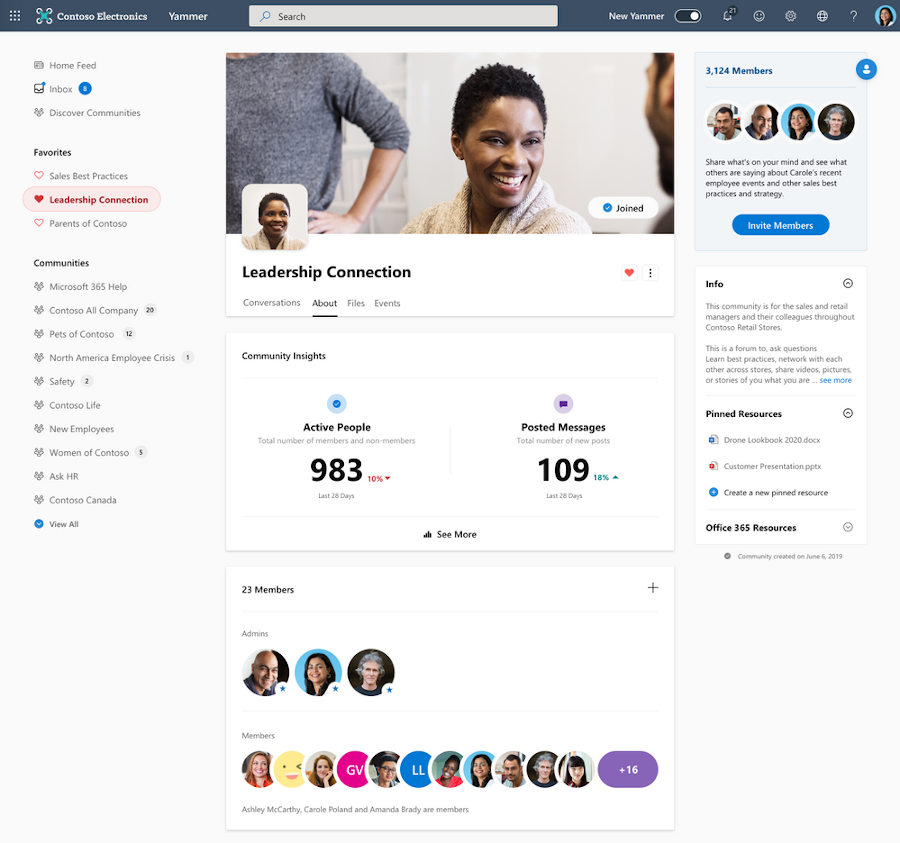 5. Topics and hashtags in Yammer were redesigned to include deeper integrations with Project Cortex.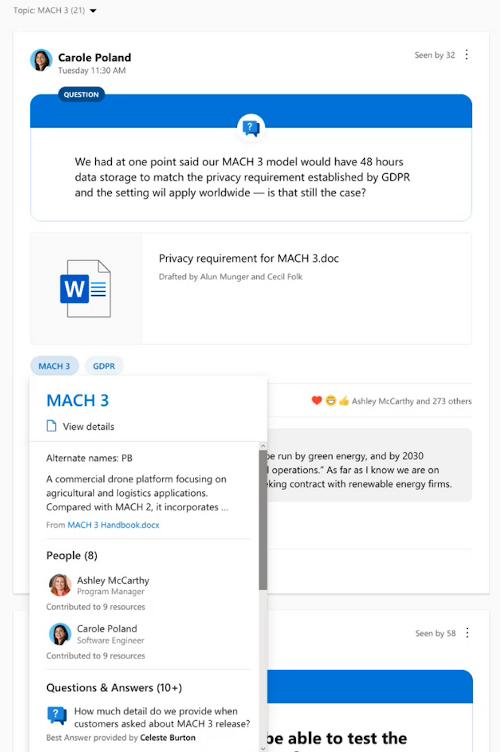 4. You can now favorite communities as one of the ways to curate your Yammer feed and community experience.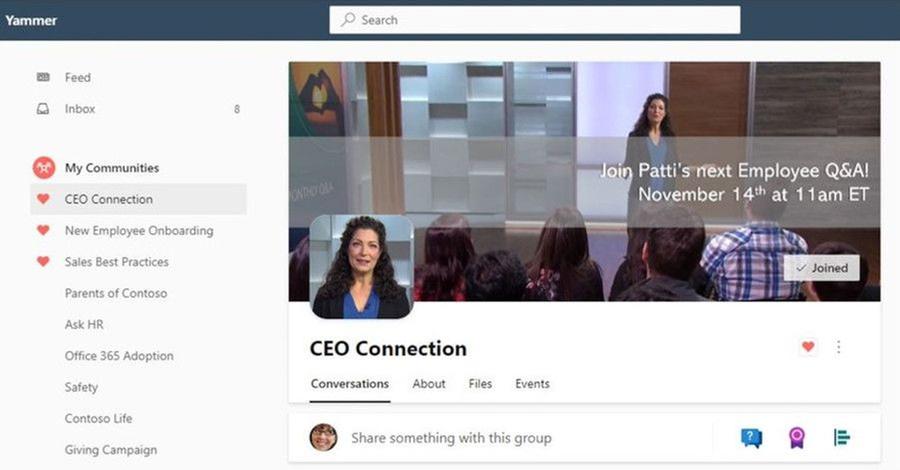 3. Native mode comes to Yammer.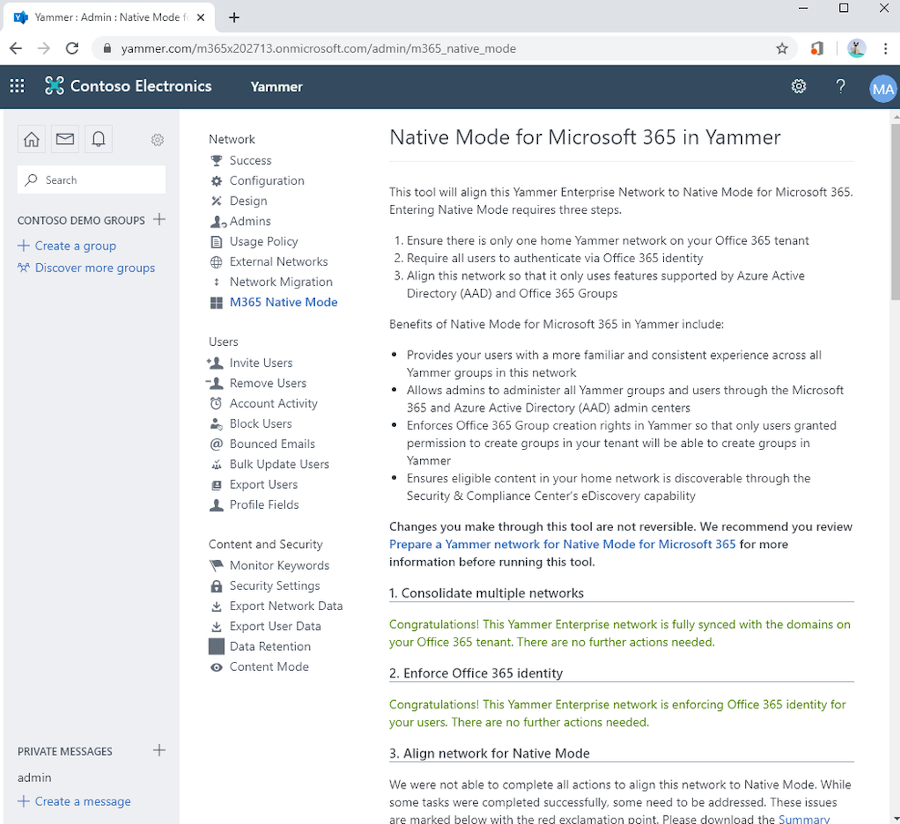 2. Guest Access with Azure B2B is now in preview.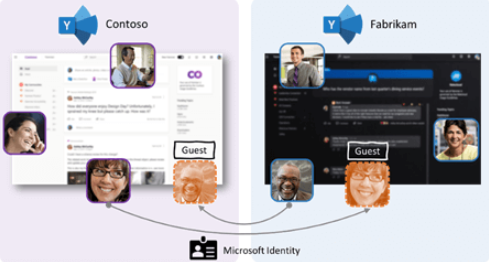 1. The new Yammer is made generally available worldwide.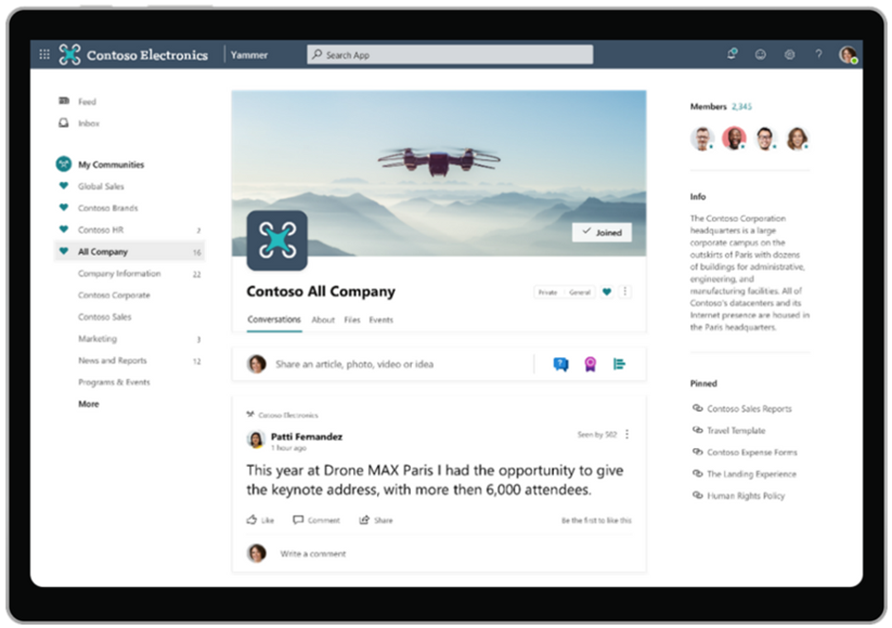 Additional Resources
Many of these improvements and more are included in "What's new for Yammer". View and share this presentation to your organization and keep them up to date on the improvements from this past year!
Curious about what's coming next for Yammer? Stay tuned for some new experiences landing this month and watch this video to hear from the Yammer Product Team on what's coming.
If you are interested in learning about what Yammer features are rolling out and when, bookmark the Microsoft 365 Roadmap to keep a pulse on the status.
What's your favorite Yammer improvement?
Brought to you by Dr. Ware, Microsoft Office 365 Silver Partner, Charleston SC.