This article is contributed. See the original author and article here.
This post was written by Office Apps & Services MVP Sarah Haase as a part of our Humans of IT guest blogger series. Sarah shares her journey as a female technology leader and provides ideas for mentoring and developing others.
Female technology leaders face unique challenges. We're often outnumbered by our male counterparts and can face an uphill journey to prove ourselves. But we bring strengths to the tech workplace: communication and critical-thinking skills, diverse life perspectives, and distinctive ways of solving traditional technology challenges.
I remember the first day I walked into my company's IT department to take on a SharePoint analyst role. I was the lone woman on a team of 30 technical men. I stood out, and not just because of my gender. I was a librarian working in IT. I had a different way of looking at challenges and talking in meetings and it showed. Within a couple of months, I was known as the "librarian with the impressive vocabulary."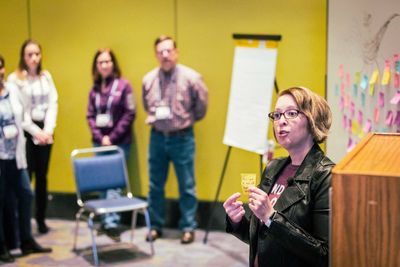 I've had the privilege of working with female technology leaders who bring an awareness of self and a strong team-building focus to their jobs every day. Have I seen these female tech leaders be judged or viewed differently than their male counterparts? Sometimes. Despite the many advances we've made, there's still a paradox of cultural norms and gender stereotypes at play. Leaders are expected to be direct and decisive and make hard decisions based on business rationale. But gender stereotypes call for women to be kind, nurturing, and "nice." How can female technology leaders be direct and decisive while also being nurturers?
In my roles as a Microsoft 365 adoption advocate, product manager, and leader, I need to balance the technology and people-centric needs of my team and customers. I'm a coach, subject matter expert (SME), strategist, people leader, security advocate, evangelist, and mentor.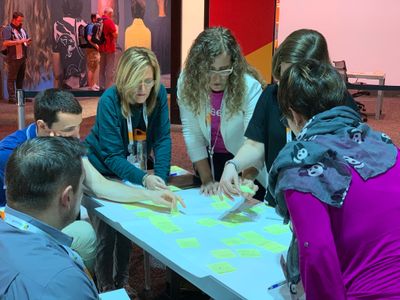 Early in my career, I struggled to find my footing as a leader that lives out loud. Speaking up in meetings was tough, particularly when I was representing a minority opinion. Having authentic conversations with employees, peers, and executives was hard, and my authenticity sometimes made others uncomfortable. But discomfort can be a productive agent for change, and others' comfort isn't always my primary goal. I can be in tune with and aware of others' feelings while also being a strong leader.

I've had amazing mentors, leaders, and co-workers that have offered advice, perspective, and the occasional reality check. Being able to give back and encourage the growth of others is one of my greatest joys. Whether you're a female technology leader, an aspiring mentor, or an ally that wants to support the growth of others, you have valuable insights to share.

Here are some ideas to help yourself and others on their leadership journey:

Build mentor relationships. Seek out (or become) a mentor. One of the most powerful work relationships I've had was with a female mentor who was 15+ years ahead of me in her career. If you're a male technologist, seek out a female mentor. Be inquisitive and ask questions about her experiences, background, and strengths.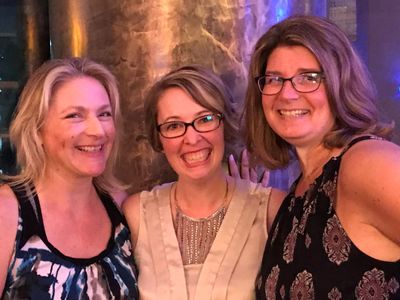 Connect with interns. Volunteer to mentor high school and college interns. Have coffee with them, ask questions, and see how they view careers in technology. You'll gain an amazing perspective.

Support and empower others. I've joined mentoring circles at several of the companies I've worked for, and they've provided an amazing opportunity to grow my network and broaden my perspective. Making time to connect with and listen to others' experiences is incredibly rewarding…and the connections made can help with future career opportunities.

Build alliances & invest in advocates. If you're focused on advancing your career and getting that next promotion, start forging relationships to help you along the way. Build alliances with other leaders that see your potential and achievements. These leaders can serve as advocates for your career growth.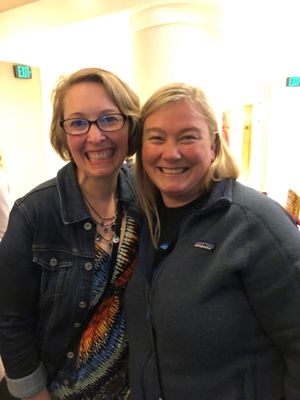 Create a strong personal brand. Your brand is the impression you leave; it's what your peers say about you when you're out of earshot. Ask your leaders and co-workers how people describe you. If your brand doesn't reflect who you want to be, take the opportunity to evolve.

Seek opportunities. Reach for that tough assignment. Lean into work opportunities that stretch you. Focus on creating value and don't be afraid to share your wins with your peers and leaders.

Believe you can do it. Speak up. Raise your hand. Be heard! If you usually hold back in meetings, try leaning in and sharing your thoughts. If you suffer from imposter syndrome, script out positive messages for yourself and repeat the messages aloud several times a day.

Give (and seek) candid feedback. Have you ever received performance feedback that included comments on your strengths but gave you nothing to work on and improve? Many of us find it easy to give positive feedback but hard to give constructive feedback. Seek out peers who will tell you like it is…and give others the gift of authentic feedback.

Evaluate feedback. Feedback should be heard, considered, and evaluated. Listen with an open mind, ask questions, and reflect on the feedback you've received. Consider its merits and determine which pieces you'll take to heart.

Call out poor behavior (and then let it go). Many female technologists (myself included) have received inappropriate feedback. We receive comments on our appearance instead of our performance and achievements. Or we're told we're too nice, too difficult, or too smart. If someone gives you this kind of feedback (or you see it occurring in the wild), call it out. And then dump the feedback in the trash. Don't let poor behavior go unchecked, but don't carry it with you.

I feel fortunate to be a part of this amazing technology community, and I love connecting with other female leaders at conferences and events. We have so much to learn from each other!
Sarah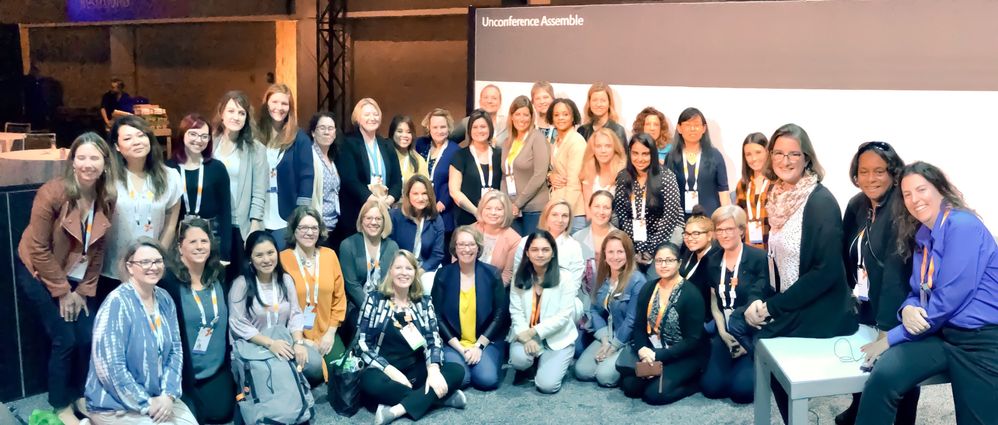 Brought to you by Dr. Ware, Microsoft Office 365 Silver Partner, Charleston SC.