This article is contributed. See the original author and article here.
During Day three of our Back To School event, Maria Langworthy, PM on Microsoft's Education Experiences Team, gave a great overview of the connected classroom. Maria is an education researcher who has worked with large international education systems to develop both pedagogy and technology solutions that drive 21st century learning.
Maria talked about a set of publications Microsoft has produced to address some of the challenges schools are facing as they transition to remote learning. These publications detail how to design an effective remote learning system. Topics include connectivity and device planning, platform planning, education resources and materials planning, and how each of these aspects interoperate and can be facilitated with Microsoft tools. These resources also include an abundance of training and support material and can be found here- https://aka.ms/resilientlearning​
In discussions with UNESCO and ministries of education around the world, Microsoft researchers have discovered that most schools fall into three categories of connectivity. These categories are: No or low connectivity, emerging connectivity, and full connectivity (see example below). Microsoft has developed remote solutions for each category and is constantly working to sustain learning experiences across the board. Nearly all schools are working on a transition to remote learning environments.
In collaboration with UNESCO, Maria and her team have developed a decision tree and criteria table for addressing scenarios for re-opening schools amid the COVID-19 pandemic. These resources are designed to help schools think through their options and figure out what is best for their organization.
Transitioning to remote and hybrid learning solutions is a challenge being faced by students and educators around the world. Maria laid out the common phases that organizations pass through as they move toward remote and hybrid solutions:
Phase 1- Independent Learning
Phase one details the first phase many educators find themselves in as they transition to a remote solution. As depicted in the image below, it is common for educators to take the traditional teaching model practiced in non-remote/hybrid classrooms and attempt to apply it in a remote environment. Many teachers and students have struggled with this format due to delayed communication, a confusion around the many tools being used by a given organization, and a general hesitancy to ask questions in a remote environment. This independent learning model is outlined in the image below.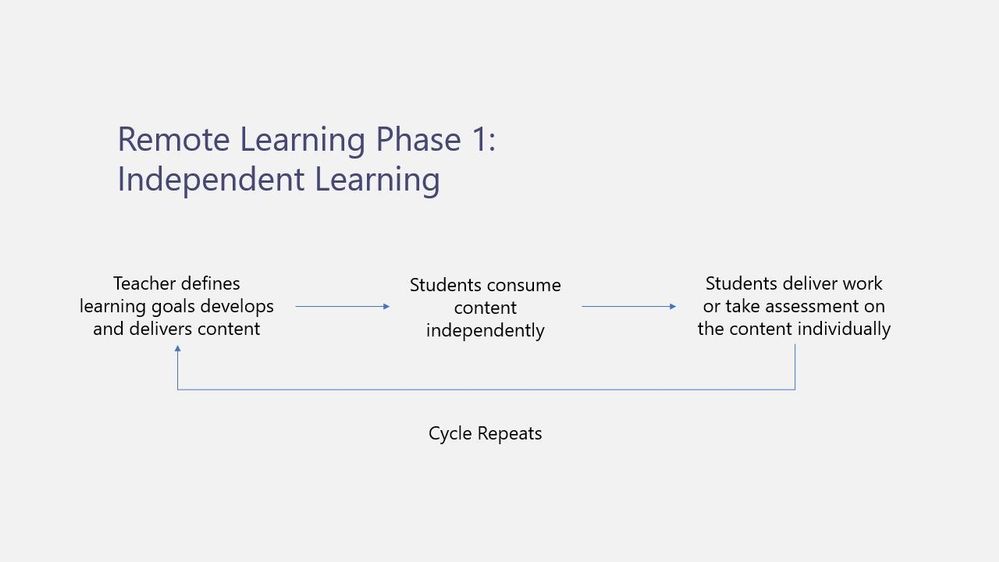 Phase 2- The Connected Classroom
The idea of the connected classroom shifts the traditional model to a more project-based and student-centric environment that lends itself well to remote and hybrid learning scenarios. This model encourages students and teachers to work together to develop collaborative projects and requires students to develop self-management skills as they work solve problems in remote teams. As seen in the image below, phase two encourages teachers to facilitate students collaborating with each other by creating learning experiences within a structured environment that encourage students to take ownership of their own learning. Resources within the Microsoft Education Center on 21st Century Learning Design provide rubrics to help teachers design these engaging learning experiences and can be accessed here.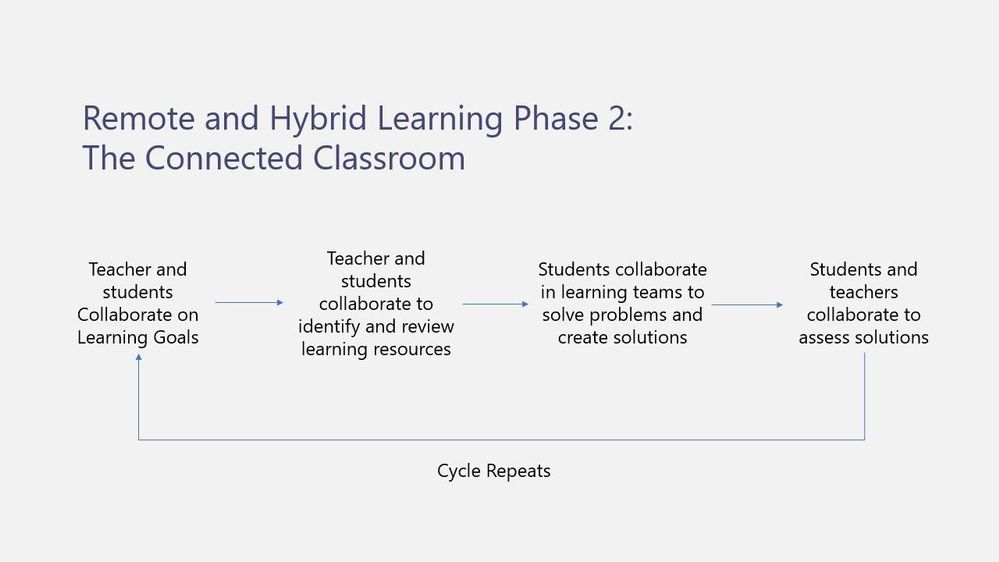 High level assignment rubrics (as seen in the "Real-World Problem Solving example below) are also available within the 21st century learning design section of Microsoft's Education Center (MEC).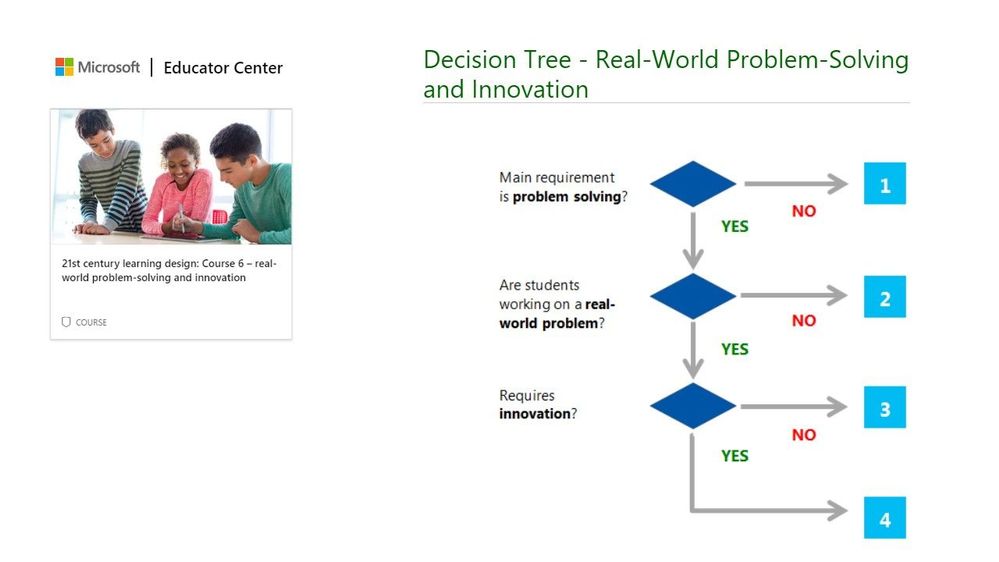 We are here to support you as you work through the challenges of transitioning to remote and hybrid learning environments. For the latest on everything Microsoft EDU, we also invite you to join the Enable Remote Learning Community (ERL) to connect with a global network of educators and discover the latest feature releases and updates.
Brought to you by Dr. Ware, Microsoft Office 365 Silver Partner, Charleston SC.