This article is contributed. See the original author and article here.
Everybody loves Microsoft Teams, right? Even before the world of Covid-19, Teams was Microsoft's fastest adopted product in their history. Teams brings us so much, all in one place. We have chat, files, audio and video calls, apps, and so much more. When you open up Teams at the start of your day, there is little that you cannot do without having to change to another app. So much goodness is baked right into Teams!
What I love just as much though, is that there are so many hidden gems in Teams. Cool features that will help you to be productive, access the information that you need to get to quickly and easily, and help you to manage your work/life balance.
In this blog, I will take a look at some of the lesser known hidden gems that are available to you within Microsoft Teams right now. So, without further ado, here are 5 of the most underrated Teams features that you need to know about, and you will wonder how you ever did without them!

1. The Search Bar
When you open up Microsoft Teams, the search bar is right at the top of your screen. If you are new to Teams, and need a bit of help, this is a great tool to help you find your way around.

Figure 1 – The search bar in Microsoft Teams
By placing your cursor in the search bar, and pressing the / key, you are presented with a list of useful commands that you can use. This is shown in Figure 2 below.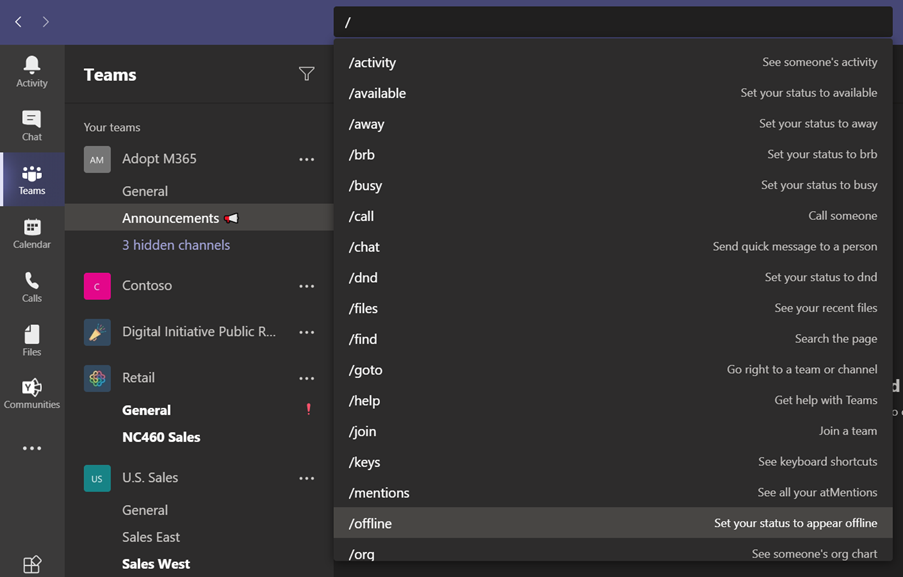 Figure 2 – Commands available from the search bar
An example of one of the available commands is /find.
Figure 3 – The Find command
When you choose the /find command and hit enter, you will first see the option to search within a Channel or Chat as shown in Figure 4.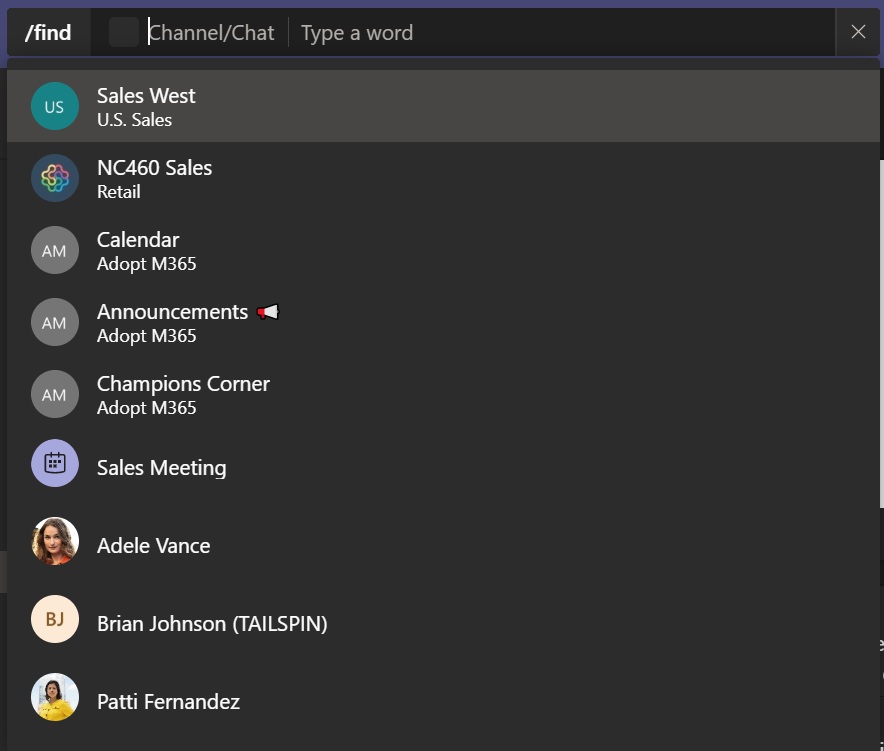 Figure 4 – Use /find in Channel/Chat
In the example in Figure 5, I have chosen my chat with Adele, and searched the chat for the word Anaheim. Any search matches are displayed in the Results pane on the left of the page and selecting one of the results takes you directly to it.

Figure 5 – Chat /find results
Some additional quick and easy ways to use the search bar in Teams are to pressing Control + F (Command + F on Mac OS) to quickly carry out a search as shown in Figure 6.
Figure 6 – Use Control + F to search
You may also press Control + . (Command + . on Mac OS), to quickly view a list of useful keyboard shortcuts.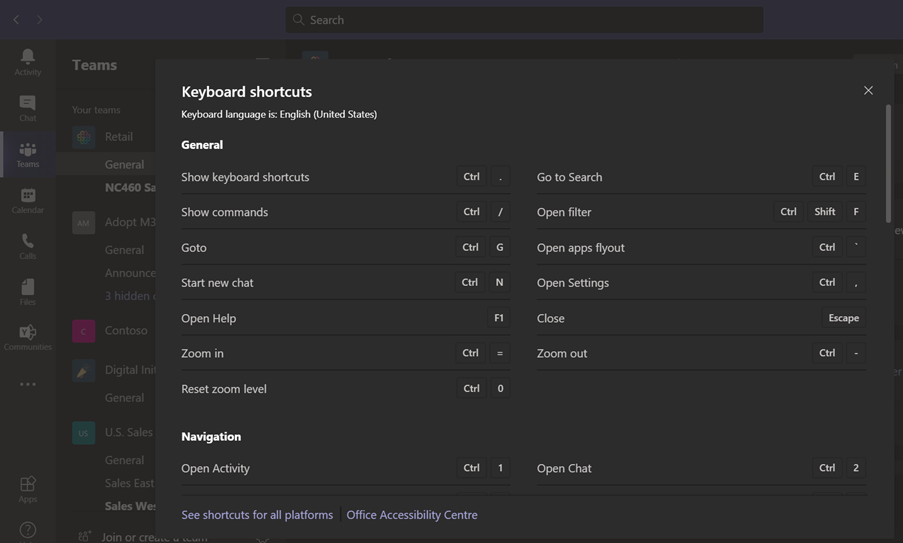 Figure 7 – Use Control + . to view keyboard shortcuts
Go and try these out, and you will see how useful the search bar is and what a powerful tool it can be.
2. Switch easily between devices during meetings
Teams meetings have become a way of life for many of us, but they can consume a lot of your time. What if the meeting you are attending overruns and you need to **bleep** out in the car to run an errand or do the school run? Well, Teams has you covered again!
In the following example, I have joined a meeting on Teams from my laptop as shown in Figure 8.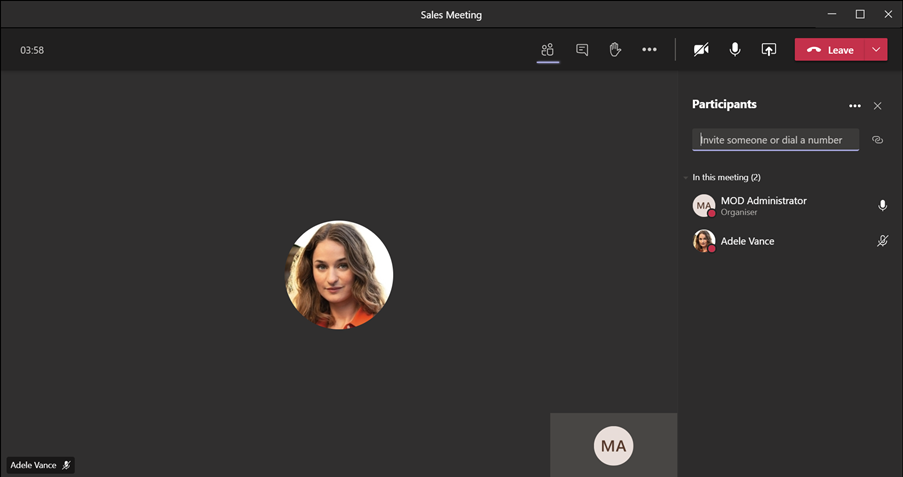 Figure 8 – Teams meeting in progress
The meeting is overrunning, and I need to get in my car to run some errands. No problem, I grab my iPhone (you can use Android devices too) and I open the Teams App. In Figure 9 we can immediately see at the top of the screen that we have an option to join the meeting from here.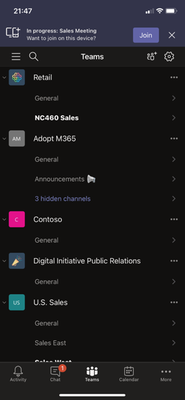 Figure 9 – Join the meeting on your mobile device
We have two choices on joining the meeting on our mobile device as shown in Figure 10. These are:


Add this device – Join without audio on this device and keep your other device in the meeting


Transfer to this device – Join with audio on this device and leave the meeting on your other device automatically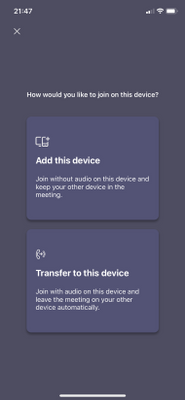 Figure 10 – Add this device, or transfer to this device
In this example, I will choose the second option to transfer to this device.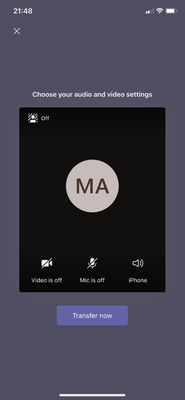 Figure 11 – Transfer to this device
When I select Transfer now, I am placed into the meeting on my iPhone as shown in Figure 12.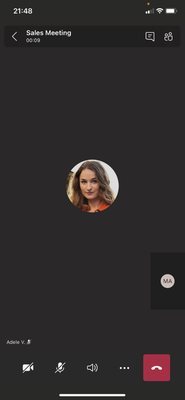 Figure 12 – Meeting now transferred to mobile device
So now I can stay in the meeting whilst getting on with some other tasks on the go.
3. Channel Announcements
Announcements in channels is another feature that many people do not seem to know about. Let's see how it works.
From any channel within Teams, click on the New conversation button shown in Figure 13.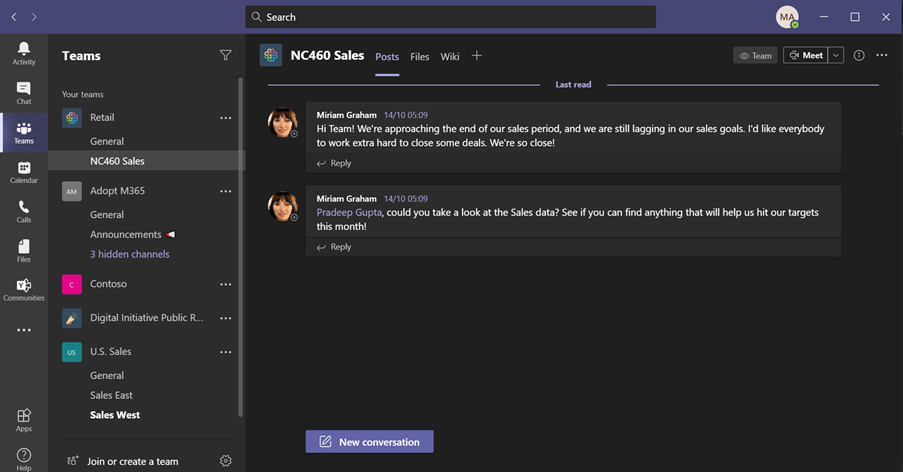 Figure 13 – New conversation in a channel
Click on the format icon (which is the first icon on the left shown in Figure 14.

Figure 14 – Choose the format icon
The New conversation options will expand as shown in Figure 15.

Figure 15 – New conversation options
Click the dropdown next to New conversation and you have the option to choose Announcement.

Figure 16 – Choose Announcement
The announcement format is shown in Figure 17.
Figure 17 – The announcement options
I can now type in my announcement headline, sub-heading, and the announcement itself. If I choose the ellipsis, I can choose some further options for my announcement such as Mark as important. This is shown in Figure 18.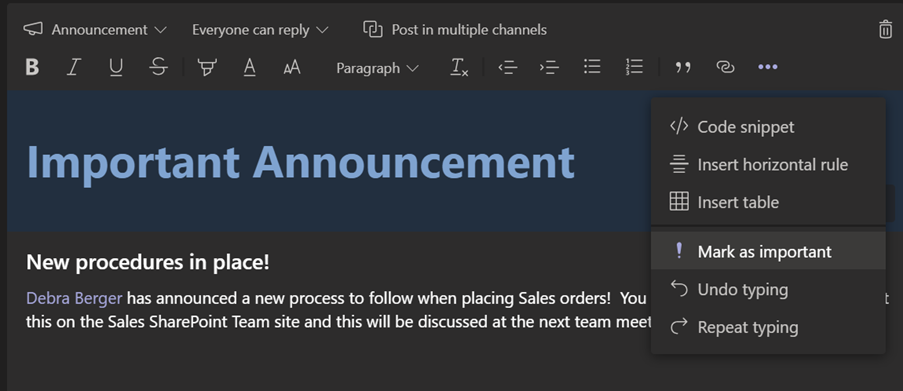 Figure 18 – preparing your announcement
You may also choose some color and image settings if you wish, and when you are ready to post your announcement, click Send. Your announcement will now be visible to all in the channel as shown in Figure 19.
Figure 19 – New announcement posted to channel
Announcements are a really great way to grab your colleague's attention with important information that you post to a channel. Go and give them a try!
4. Share to Teams
Whilst Teams is very much the product of the moment, email is still very much alive and kicking and Outlook is one of the most important tools we have available to communicate efficiently. What if you receive an email though, and you immediately think that email contains some great information that you would like to share with your colleagues in Teams?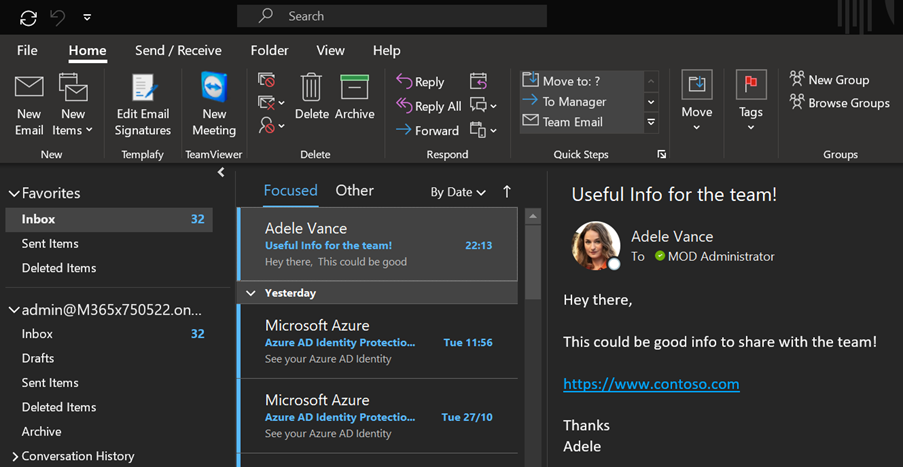 Figure 20 – Microsoft Outlook
This is where Teams channel email addresses come in. By clicking the ellipsis on your Teams channel, you will see the option to Get email address. This is shown in Figure 21.
Note: The Email integration features must be enabled from the Teams admin center in order for this feature to work.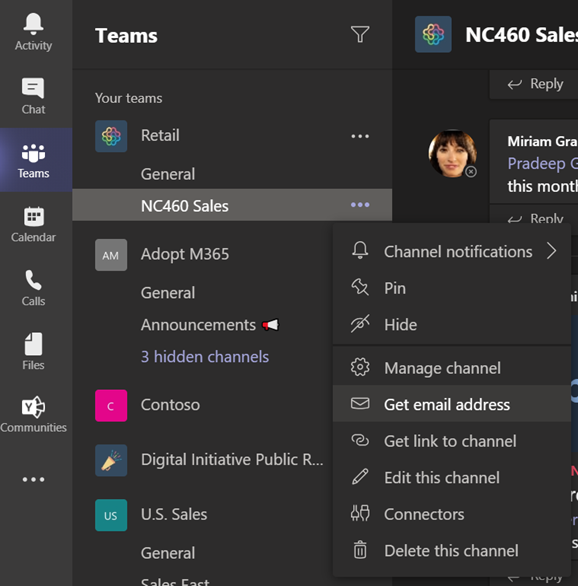 Figure 21 – Get the channel email address
Click Copy to get the email address for your channel.
Figure 22 – Copy the channel email address
Now we can return to Outlook and open the email that we wish to share with the Teams channel. Click to forward the email and paste the channel email address into the To field.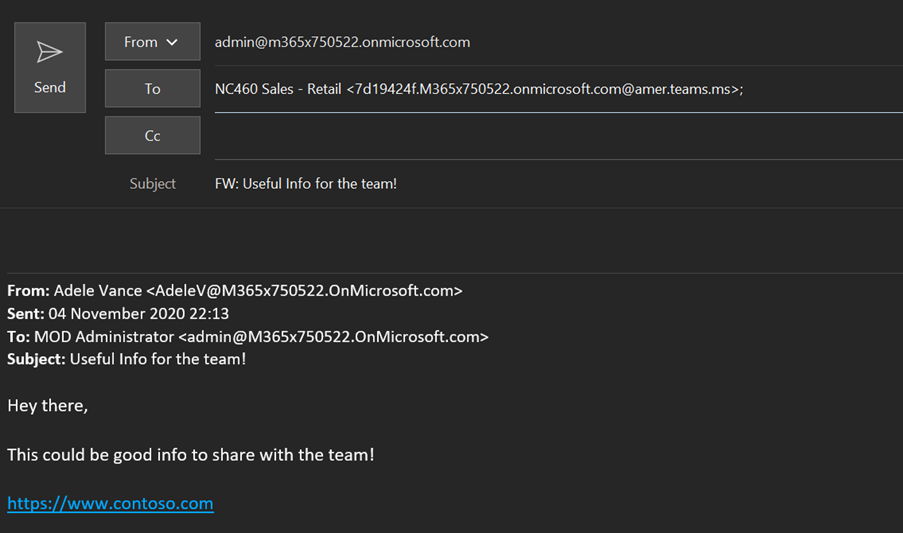 Figure 23 – forwarding an email to the Teams channel
After you send the email, it will appear in the Teams channel immediately as shown in Figure 24.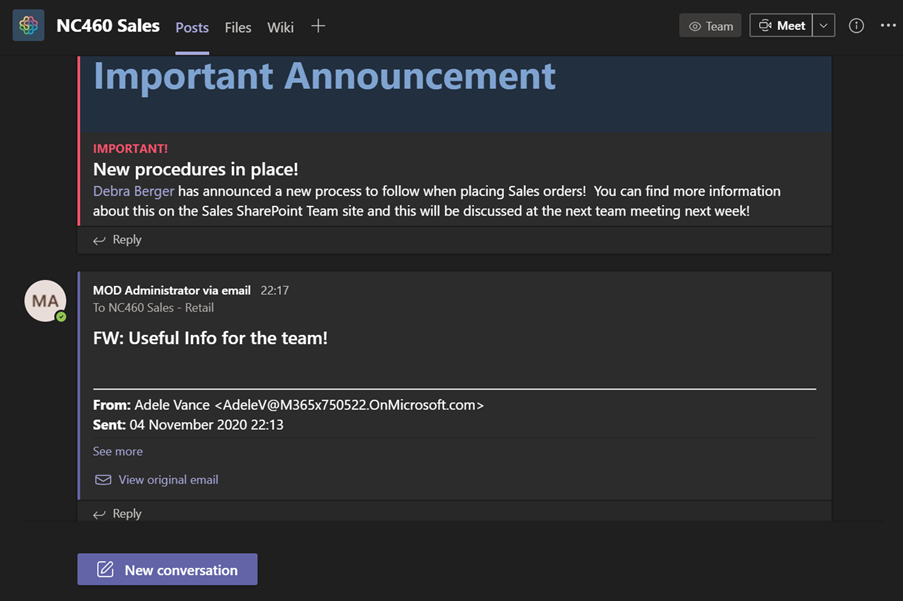 Figure 24 – The email is now posted to the Teams channel
You can also reverse this process and share content from the Teams channel back to Outlook as shown in Figure 25.

Figure 25 – Share to Outlook
A very useful way to share information between Teams and Outlook quickly and easily!
5. Pin favorite channels
Last, but not least, we have the ability to pin your favorite channels. As Teams users, we can very quickly find ourselves as members of a number of different Teams and channels. The list can grow very quickly. What if you want quick and immediate access to the channels that you work with the most on a daily basis? No problem, channel pinning has you covered!
Let's say we want to pin the Sales West channel shown in Figure 26. All we need to do is highlight the channel, click the ellipsis, and choose Pin.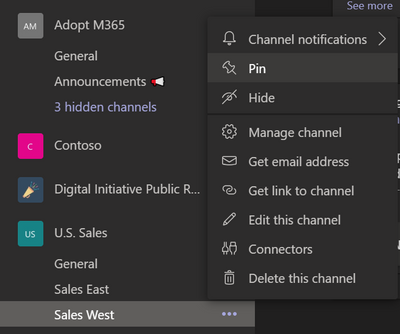 Figure 26 – Pinning a channel
Now the channel is shown right at the top of the Teams window in the Pinned section as shown in Figure 27.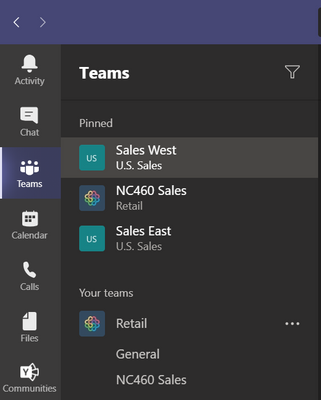 Figure 27 – Pinned section
Pinning is so quick and easy and helps you to get to content in your favorite channels in Teams!
Summary
So, these are 5 of my favorite lesser known features within Microsoft Teams that you need to know about! In truth, it was hard to pick just 5, so maybe we can do a follow up post sometime and show you some more amazing features!
I hope you enjoy these features and find them as useful as I do! Please do feel free to reach out and let me know about any of your own favorite Teams features that you would like to share with the community!
Thanks for reading!
Take care
Peter
Brought to you by Dr. Ware, Microsoft Office 365 Silver Partner, Charleston SC.