This article is contributed. See the original author and article here.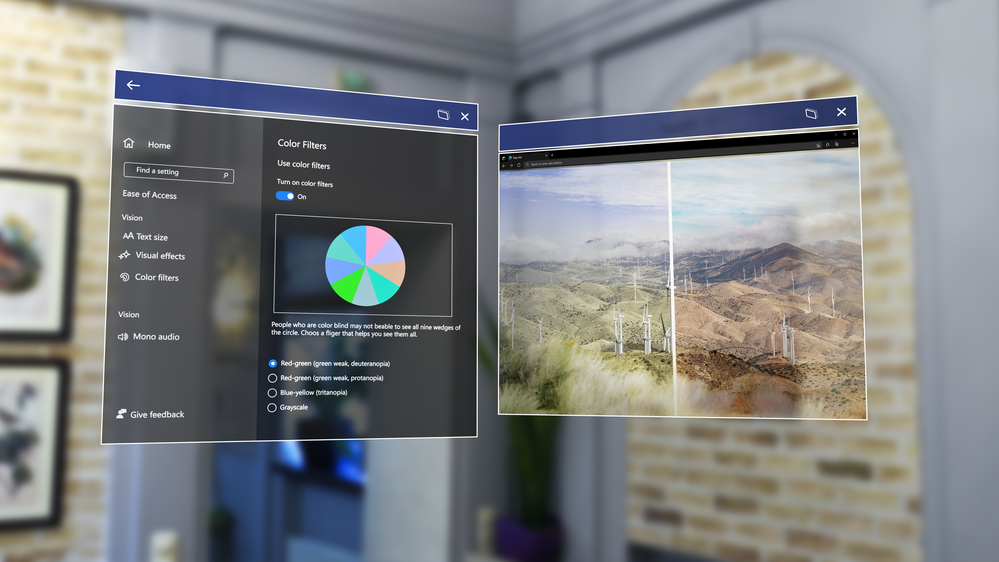 Windows Holographic, version 22H1 is now available! In this article we'll go over some of the highlights of this release and some recent months. If you're interested in full details check out our official release notes.
Features continually evolve in Windows Holographic based on your feedback. We packed this new update with features for both end-users and IT admins with the goal of making the day-to-day usage of your HoloLens 2 more intuitive and customizable.
To get the 22H1 build now, go to -> Settings -> Update & Security -> Windows Update Select Check for updates. IT Admins can use Windows Update for Business (WUfB) and MDM policy to update their fleet of HoloLens. Note that you must upgrade to Windows Holographic, version 21H1 Update before you can upgrade to Windows Holographic, version 22H1.
Feature Highlights:
We have made some great improvements for our last flagship feature, Moving Platform Mode. Moving out of the beta phase, there's new improved methods for enabling Moving Platform Mode and new settings you can configure while using it such as setting the down direction to be a different direction than gravity. Here's 3 new ways to enable Moving Platform Mode which is different depending on how or when you want it enabled.
| | | |
| --- | --- | --- |
| Feature | Description | Target User |
| | Toggle Moving Platform Mode and more via Settings | End users |
| Moving Platform Mode MDM policies | Configures new MPM settings via MDM | IT Admins |
| | Configures MPM via Apps | Developers |
Start gestures settings – These are a new solution for those who want to keep the Start menu from appearing while doing tasks that involve looking downwards and actively using their hands. There are several options you can use or combine, such as requiring the user to look at their wrist or holding the icon for two seconds.
Power and Thermal SDK for apps – Try out this hot new feature for when it gets hotter in temperature. If you are in a warm environment or are pushing your app to the limits, and you've built your own app, then you can include this SDK to include notification events and have custom actions. These can help keep your app running longer.
Color-blind mode – Color-blind mode is a feature that makes HoloLens more accessible using new color filters that can help make things easier to view. Try it, you might be surprised at the difference it makes.
Single app kiosk policy for launching other apps – A new Mixed Reality policy, that allows you to launch specific apps from a Single App Kiosk app. This is useful if you want to use a specific app, but might need access to Settings to change Wi-fi, or Edge to perform a sign in.
As always, you can follow our IT admin update checklist to prepare for when you update your fleet of HoloLens 2 devices to the latest update.
Brought to you by Dr. Ware, Microsoft Office 365 Silver Partner, Charleston SC.