This article is contributed. See the original author and article here.
This month, we have new integrations with your favorite Microsoft apps to ensure your teams' voices and opinions are heard, no matter where you're working from. Read on to stay up-to-date. If you are interested in what's new in Microsoft Forms app, check out our features blog here.
NEW: Poll in Outlook
Now you can create a real time poll in seconds when composing an email in Outlook. Once sent, recipients vote directly in email or click on an included link and vote in a browser window. You can then check poll results in real-time using the voting card. Poll is now pre-installed to your Outlook mailbox so you no longer need to install the add-in yourself. Learn more about Poll in Outlook: here.
Pulse Survey Templates
During this time many companies are working remotely and need to collect information from their employee base while planning for their eventual return to the office. We've received feedback that many Teams users are looking for an app that enables them to push pulse surveys to their employees on a regular basis. Based on this feedback, we have designed several templates for common scenarios to help teams create and share surveys in their Teams channels. We have designed templates for the following scenarios:
Employee sentiment

Employee Issues and Challenges

Employee Health Status
These templates include controls that allow survey designers to choose the frequency of sending and set reminders for the team channel to complete. To get started, click here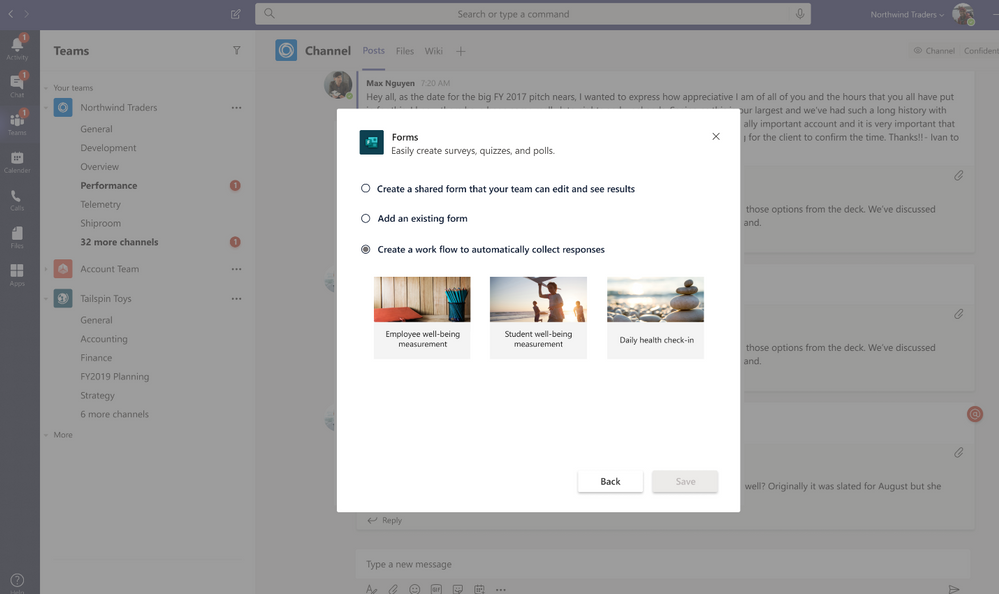 Forms in Excel General Availability
Previously, we launched the preview of Forms in Excel. In addition to releasing general availability and removing the 'Preview' label of Forms in Excel, we have improved the performance and reliability of the app. Learn more about Forms for Excel: here.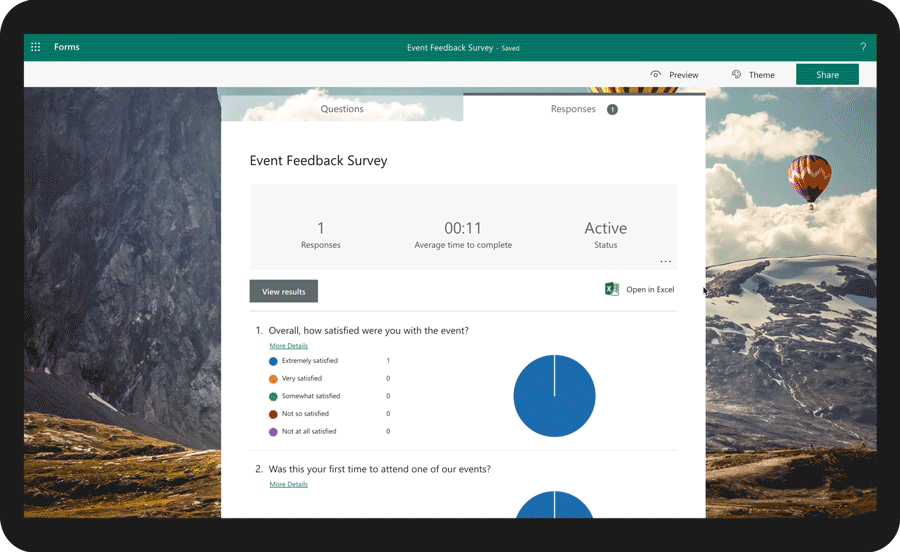 We'd love to get your feedback. Please go to the Microsoft Forms UserVoice site to offer suggestions or vote on ideas others have already submitted.
Brought to you by Dr. Ware, Microsoft Office 365 Silver Partner, Charleston SC.