This article is contributed. See the original author and article here.
This month we are introducing several capabilities for leaders, corporate communicators, and employees to improve your campaigns, events, and engagement across the platform. Here's what's new for Viva Engage this month:

Updates to Leadership Corner* feeds and announcements

Employees can sort the feed in Leadership Corner chronologically, or filter to see unread conversations or only announcements from their leaders. Additionally, employees can now access a dedicated feed with all featured conversations across the network in a single, consolidated view.

Top posts are also new in Leadership Corner, providing a visual element to highlight featured conversations and announcements from leaders.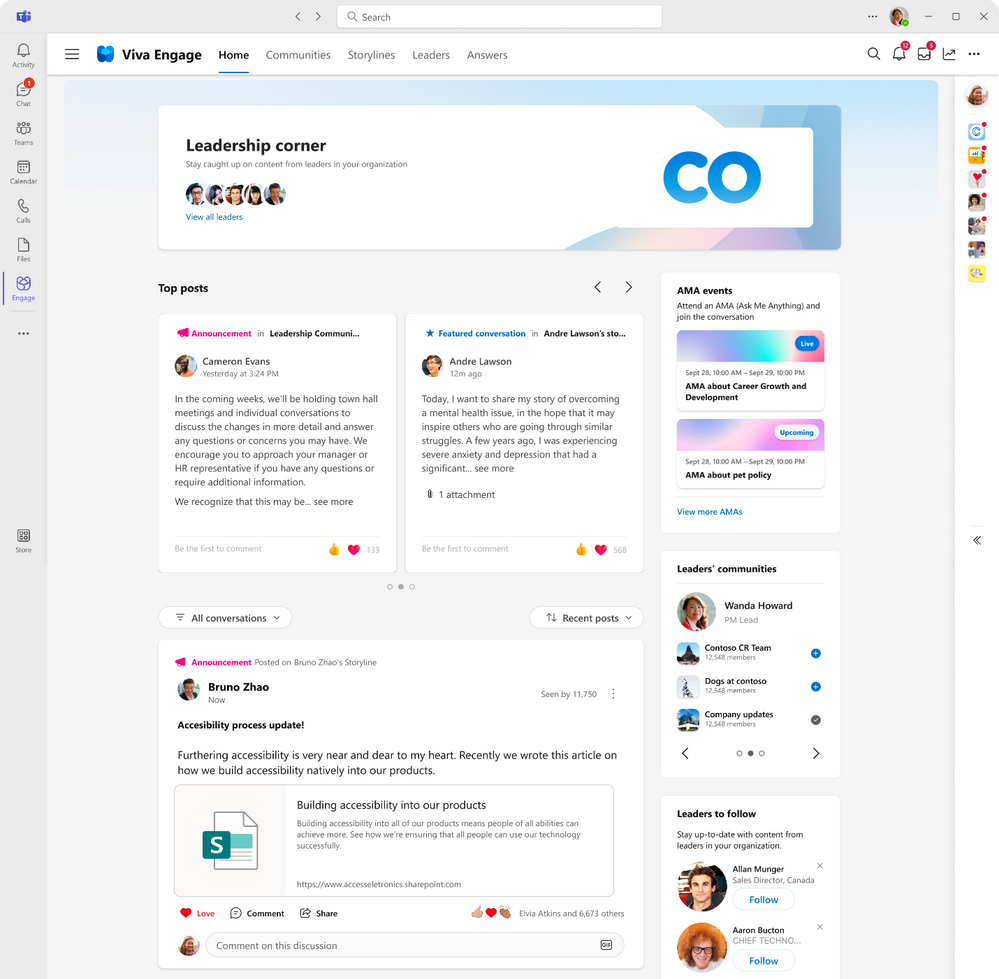 Top posts now have a dedicated carousel within Leadership Corner

*Denotes features are available to Microsoft Viva customers only.

New enhancements coming to campaigns* in Viva Engage

The campaign discovery hub in Viva Engage will help employees explore and discover campaigns.

In the campaign hub, employees will find:


Top campaigns which are trending campaigns that the employee is currently not following


Sponsored campaigns which are campaigns that are sponsored by leaders


Browse all campaigns which shows all active and ended campaign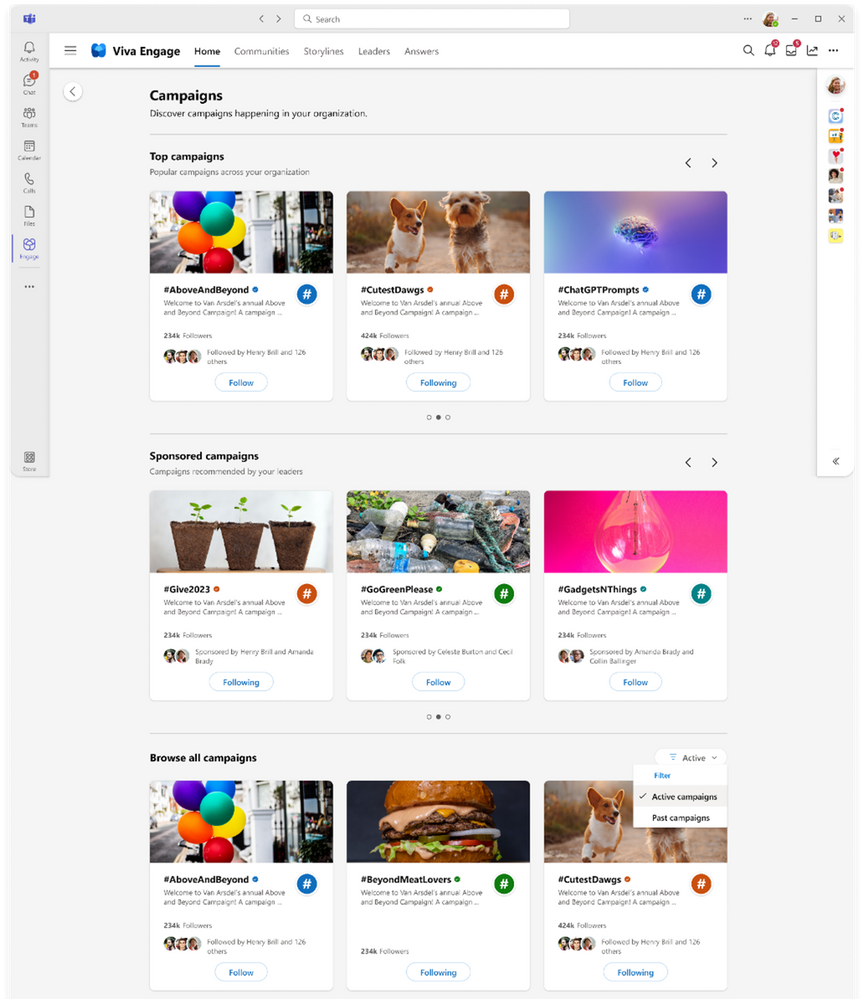 Employees can Follow active campaigns or learn more about a campaign on its landing page. Or employees can access the campaign hub by clicking on Discover more from Top Campaigns on the home feed or Followed Campaigns on any storyline profile. Employees can search for a campaign by using the Viva Engage search bar. Search campaigns results show campaign hashtag, description, followers count, official symbol, color theme and cover image. This search is based on a prefix search to provide more relevant information.

The newly added Executive sponsors enables leaders in an organization to sponsor and support campaigns. Corporate communicators (campaign managers) of an organization can manually add leaders as executive sponsors. Once added, executive sponsors will be notified in Viva Engage and Outlook. Campaigns that have executive sponsors will also show up in Leadership Corner. Learn best practices and get some ideas from Viva Engage Explained blog to get started with campaigns.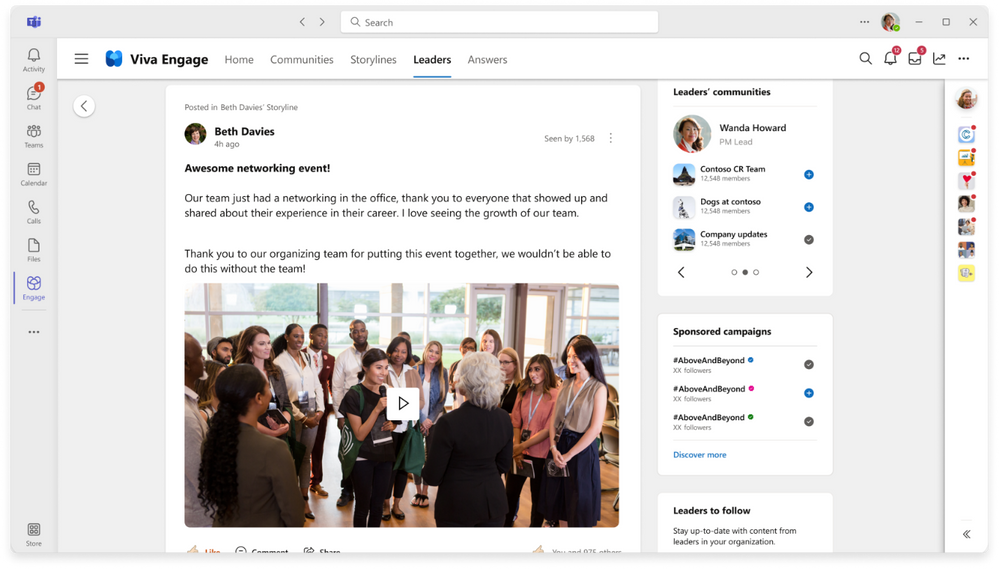 Ask Me Anything improvements make hosting easier for large AMAs

Ask Me Anything's are text based virtual events, often hosted by leaders or subject matter experts on a specific topic. Coming soon, organizers will be renamed to hosts and moderators will be renamed to organizers. When you create an AMAM you can add up to 10 moderators and/or hosts per event. Hosts can create the event and add co-organizers to help edit and manage the event. AMA moderators can help manage incoming questions from employees during the event. Depending on the anticipated size and reach of your AMA, we'd advise at least 2 moderators.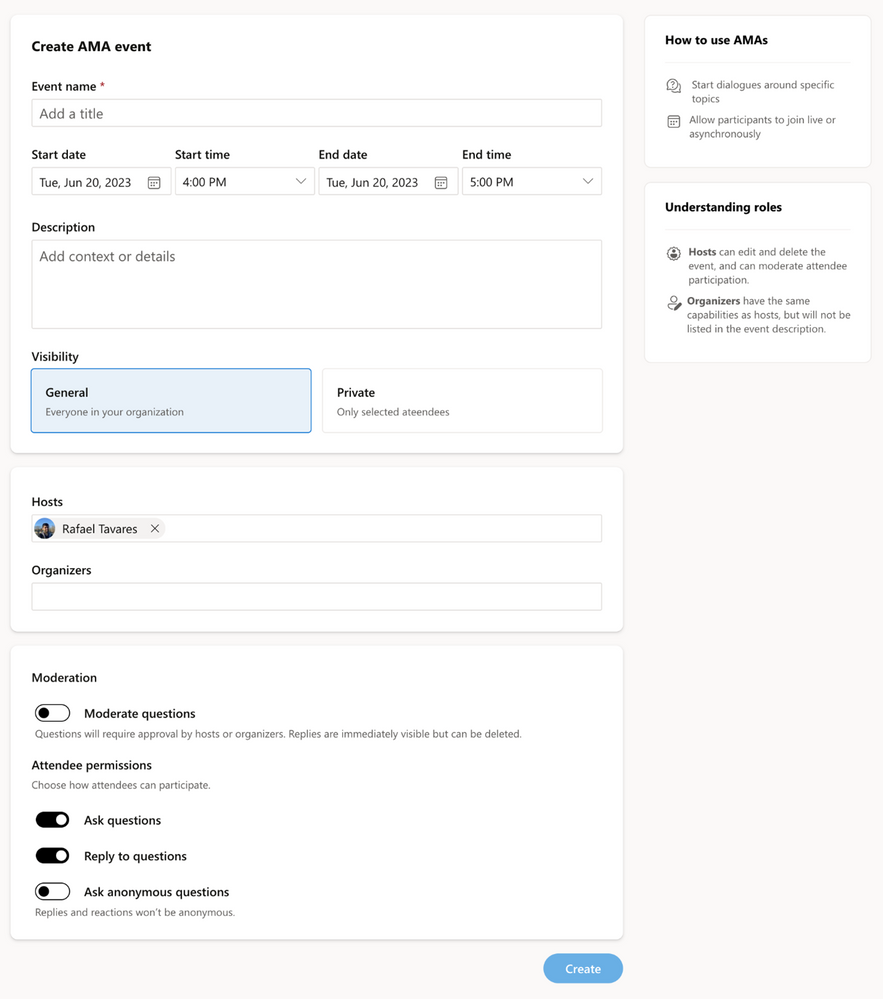 Employees will be able to add AMAs directly to their calendars to remind them of the upcoming events and participate live. The calendar invite will include time and a link directly to the AMA making it simple for employees to find the action and post their own question or upvote previously asked questions. Additionally, we display upcoming and past AMAs that leaders have hosted, employees will be able to see AMAs from their leaders within the Leadership Corner.

After the AMA has concluded, organizers and leaders need insights to measure success or make improvements. Viva Engage will now include an initial set of analytics for AMAs. Organizers can see key details of their AMAs like reach and engagement.

For more details about hosting your own AMA and best practices, view the AMA Playbook.
Viva Engage topic migration update and improvements rolling out

Shifting to Viva Topics leverages a more robust and secure infrastructure for Viva Engage topics. We began this process earlier this year for networks in Native Mode and will continue until all Viva Engage networks have migrated to Viva Topics. The migration also helps make community-sourced knowledge accessible across an organization and supports a consistent topics experience in Microsoft 365. To ensure quality topic experiences, Viva Engage topics applied to less than 10 Viva Engage conversations or topics with no usage in the last 18 months will still be migrated but will not be surfaced in topic picking experiences.

For organizations not using premium Viva Topics experiences, the use of topics in Viva Engage will appear the same before and after topic migration.

For organizations using Viva Topics*, you will gain premium benefits, such as topic cards in Yammer (Viva Engage), Viva Topic pages, and centralized topic management.

To support these changes fixes and enhancements to data exports and the Topics API will be rolling out. Admins can review documentation on API and data export in the following resources:

Export topics created in Viva Engage with PowerShell

Using PowerShell, you can export topics created by an employee in Viva Engage (also known as Lite Topics) to a .csv file. Topics created before enabling integration with Viva Engage are included. For more information, please see Export topics created in Viva Engage with PowerShell.

More controls coming to the new admin center

Last month we released a new Viva Engage admin center on the web, and now we will include more capabilities including data exports and increase audit logs. Learn more about the Admin Center here.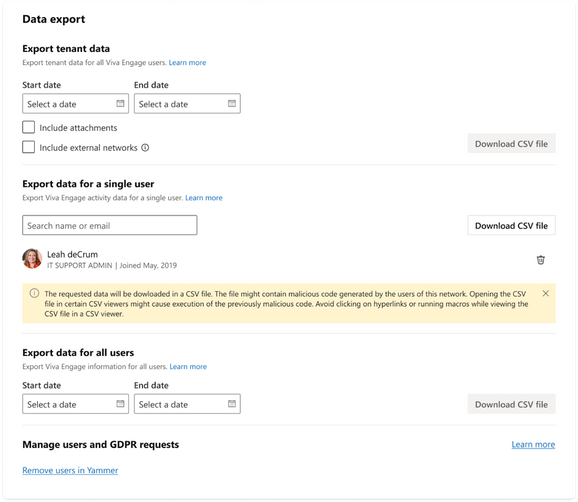 And in case you missed it…
CSV Bulk upload for communities is generally available. See this blog post for more details and add members to your communities today! Share step by step instructions with your community admins.

Stay connected, learn from your leaders, and build communities with the newly rebranded Viva Engage mobile app. Download the app from the app store. With the Viva Engage mobile app, sharing updates and staying connected to your organization and up-to-date on the latest news has never been easier.
Yammer.com is rebranding! Yammer web will be rebranded June 28. We will be hosting a community event July 11 to answer any outstanding questions. Need more resources? Check out the rebranding toolkit for templates and more to communicate the upcoming rebranding changes to your employees.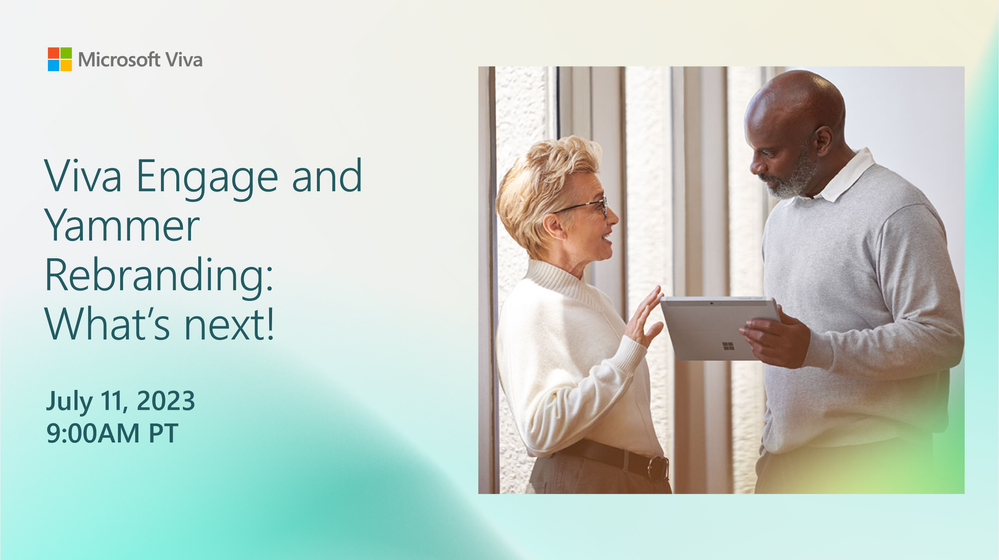 What's coming soon?

See what else Viva Engage has planned on the public roadmap and keep an eye on this blog for more news, updates, and best practices relating to Viva Engage and communities in Microsoft 365.
*Some capabilities are only available for Microsoft Viva customers. Learn more here.
Brought to you by Dr. Ware, Microsoft Office 365 Silver Partner, Charleston SC.