This article is contributed. See the original author and article here.
Welcome to the Azure infrastructure community! Your source to technical training and resources that can help accelerate your cloud journey.
Learn more about Azure infrastructure products and solutions and simplify cloud migration with the Azure Migration Program.
Microsoft Learn
Explore the fundamentals of Azure infrastructure through guided paths and learn how to accomplish specific tasks with individual learning modules.

Training Videos
Learn tips and tricks for deploying and managing your Azure infrastructure on the Microsoft Azure YouTube Channel.
Azure Blogs
Stay up to date on the latest news, product updates, and announcements on the Microsoft Azure blog channel.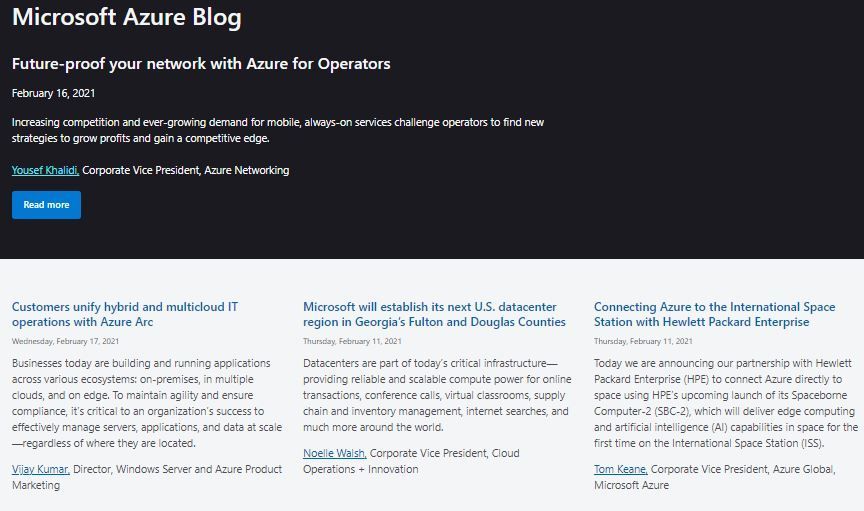 Azure Tech Community
Share best practices and learn from experts about Microsoft Azure here.

Azure Documentation
Learn how to build and manage powerful applications on your terms with Azure documentation. Get started with Azure infrastructure:

Start your journey
Start your cloud journey with implementation guidance, best practices, and tools that are proven guidance from Microsoft and designed to accelerate your cloud adoption journey. Explore the Microsoft Cloud Adoption Framework for Azure.

Brought to you by Dr. Ware, Microsoft Office 365 Silver Partner, Charleston SC.