This article is contributed. See the original author and article here.
We have heard your feedback on not being able to navigate to the relevant sections of your word documents on the Mobile Apps. We have started rolling out this, much-awaited feature in Word Mobile. You can now open your Headings Pane and navigate to the relevant sections of your documents with a few taps. See below for a quick how-to: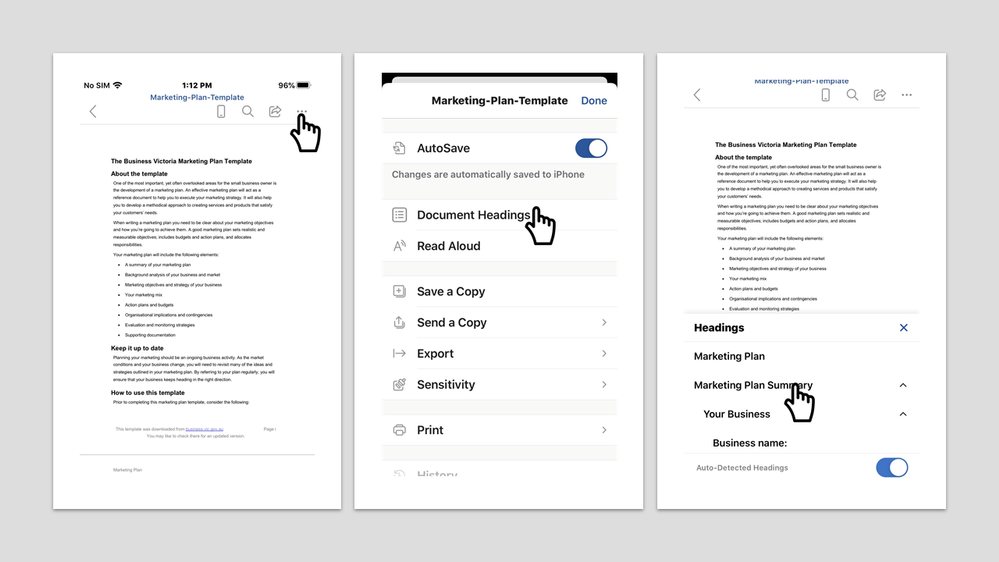 What's more? We even detect headings that are not marked in the Headings font styles using our Intelligence algorithm. The algorithm brings you sections of text that are most likely to be Headings as well. We would like your feedback on the accuracy of these detections.
Still not seeing any headings? You can create your own by going to the Home tab and clicking on the Styles gallery. Notice as you click over each style, your text will change so you can see how it will look in your document. Keep the heading style you want to use. Once you create Headings, you should see them in the Headings Pane for quick navigation.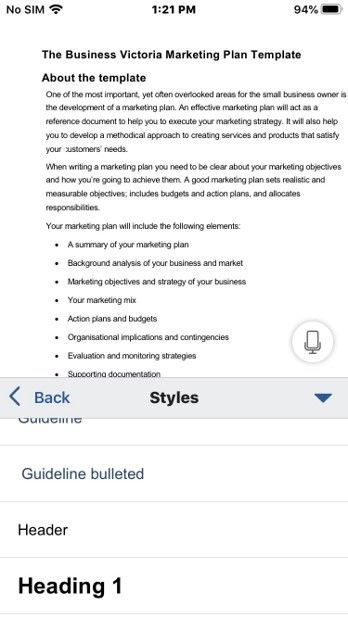 This feature is available on both Android and iOS Word Apps. We are slowly rolling it out on builds greater than 2.43 on iOS, and greater than 13530.10000 on Android. Alternatively, you can also find this feature in the Office Mobile App on iOS in builds greater than 2.43. Please try out the feature and let us know what you think.
Brought to you by Dr. Ware, Microsoft Office 365 Silver Partner, Charleston SC.