This article is contributed. See the original author and article here.
This past October, we notified you that we were going to improve the Windows update history experience, particularly with regard to release notes. Our optimization efforts are complete and I'd like to take this opportunity to walk you through the changes and improvements.
KB identifiers and URL structure
One of the primary ways that many find release notes is through the use of a KB identifier (KBID). We use a unique identifier for each Windows update. Once a KBID is created, it is then used to identify the update throughout the release process, including documentation. In the older experience, the KBID was used in several different ways:
With the new experience, many of these methods are still utilized, just in different ways. For instance, the URL structure of https://support.microsoft.com/help/<KBID> is still supported, however, it will redirect to a newly formatted URL https://support.microsoft.com/<locale>/topic/<article-title><GUID>. Additionally, if a KBID appears in the title of a page, it will appear in the URL. If a KBID is not in the title, it will not appear in the URL. Types of articles where you may not find a KBID include informational articles and articles released for non-cumulative updates or specialty packages.
For those of you who are familiar with viewing web-based source code, there is still a way to locate the KBID for future reference.


Right-click on the article.


Select "view page source."


Look for <meta name="awa-kb_id" content="###" />


The number listed as the value for "content" is the KBID.


We understand that this workaround is not ideal and are working to find a more user-friendly means of providing this ID within the article body.
Landing pages and update pages
There are two different types of articles that make up the Windows update history experience:


Landing/product pages


Update pages



Landing page and update pages for Windows 10, version 20H2 and Windows Server, version 20H2
Landing pages
Landing/product pages supply details on the overall feature update release. These details may include information on the servicing lifecycle, known issues, troubleshooting, and related resources.
Update pages
Update pages supply information on a specific update. These updates service the operating system detailed on the landing page. On an update page, you'll find:


Highlights – fixes important to both consumer and commercial audiences.


Improvements and fixes – addressed issues in more detail specially targeted to commercial audiences.


Known issues with the update.


Information on how to get and install the update.


A detailed list of all files that were changed as part of the update.


File lists

Where the file list appears on the update history pages
The file list can be found at the bottom of each update history page in the "How to get this update" section and enables you to track which system files were affected as part of the release. This allows you to gauge risk and impact. In prior releases, the file list was working improperly and not supplying the versioning or the architecture information for newer operating systems. With our new format, this issue is resolved and versioning is now working as expected. There are still files listed as "not applicable", however, these are files that do not have versioning information. The files are also now organized by architecture, so it is easier to see which files belong to a specific architecture, as shown below:

RSS and article sharing
Really Simple Syndication (RSS) feeds will continue to be available for the Windows update history pages. If you are already subscribed to Windows update history RSS feeds, you will continue receiving updates and no further action is necessary. However, please note that the feature that allows the initiation of a new RSS subscription has been delayed and will be available in the next few months.
The ability to share an article via Facebook, LinkedIn, and email will be coming soon and we look forward to providing this new functionality for our customers. To make the wait worth it, here is a brief walkthrough of how it will work: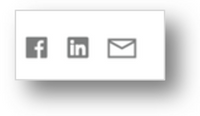 Share controls on the Windows update history pages
Facebook
Selecting the Facebook icon will trigger the dialog below. You can then provide a comment and select whether to post to your story or your news feed.
Sharing a Windows update history page article via Facebook
LinkedIn
To share an article on LinkedIn, select the Linked in icon, log in, and choose to share the post or send it as a private message.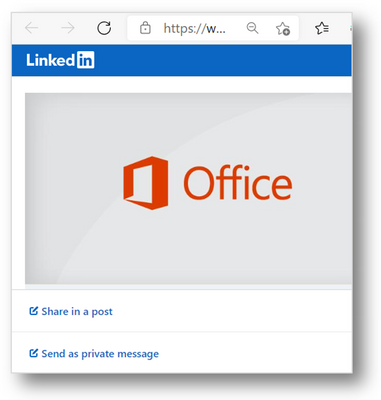 Sharing a Windows update history page article via LinkedIn
Email
The ability to share articles via email works as it has previously. You will be able to select the envelope icon and your default email client will open a new email message with a link to the content embedded in the content.

Sharing a Windows update history page article via email
Feedback
If you have feedback on this new experience, please feel free to reach out via the feedback options at the bottom of each article. Selecting "Yes" or "No" will provide you with a dialog to elaborate on how we are doing.

How to provide feedback on the Windows update history pages
We believe that these changes will make it easier for you to search for, and find, the resources you need to support and get the most out of your Windows experience. We look forward to bringing you future improvements!
Brought to you by Dr. Ware, Microsoft Office 365 Silver Partner, Charleston SC.