This article is contributed. See the original author and article here.
Abstract:
Ever been in a situation where you slogged days together to create a fantastic application but then all of a sudden you run into an issue which you just don't know how to debug? You know your code, you know where what goes, but you are unable to figure out the root of the problem.
Mark Russinovich created this amazing suite of tools available to everyone out there to not just to capture diagnostic information, but also debug and understand it to help resolve issues with your application.
In this session, we're going to quickly unbox some of the tools that are part of this suite so as to better diagnose issues with our applications going forward.
Webinar Date & Time : December 10, 2020. Time 2.00 PM IST (8.30 AM GMT)
Invite : Download the Calendar Invite
Speaker Bio:
Manaswi Upadhyaya currently works as a Support Engineer in Visual Studio and Languages team, India. Her everyday role involves interacting with developers around the world to identify and troubleshoot issues in their applications and providing value adds on how they can empower themselves to achieve more. She primarily focuses on .NET desktop applications, Visual Studio and Microsoft Data Access technologies, and works on a wide range of debugging tools in her day to day role. She has also participated in several onsite and offsite training initiatives for Microsoft customers.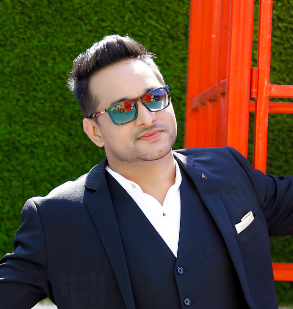 Mohsin Alam is working presently as a Support Escalation Engineer with Developer Tools – Languages and Libraries in India. He is proficient and experienced in various technologies some of which include – WPF, WinForms, Visual Studio and the .NET framework libraries. He not only works closely with developers on a day to day basis to help troubleshoot their code and related issues, but has over 8 years of development experience himself. He is passionate about learning new things and mentoring others with the knowledge he gains every day.
He has delivered many technical sessions in the past and assisted developers and MS partners with meeting their business requirements.
Brought to you by Dr. Ware, Microsoft Office 365 Silver Partner, Charleston SC.