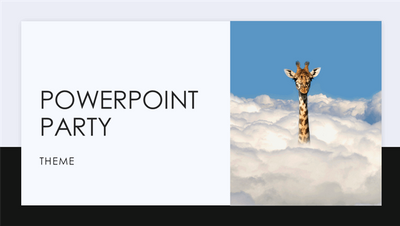 This article is contributed. See the original author and article here.
What is a PowerPoint Party?
Yes, it is a real thing! The PowerPoint party has been growing in popularity since COVID required social distancing began, but PowerPoint parties have been entertaining people long before 2020. PowerPoint Parties are a great way to interact with your family this holiday season! Everyone invited to your party is asked to prepare a short presentation on a topic of their choice, or assigned in advance by the group, and they will present their PowerPoint to the group on their The topics can be fun and lighthearted – we all need that in unprecedented times like this!
How to get a PowerPoint Party planned…
Below are some steps for you to follow to successfully throw an online gathering like this!
Plan a theme: Throw a virtual game night, online happy hour, formalized "vent session" or watch party!
Create your deck (and help inspire your friends to create their PowerPoint with these easy templates and tools….
This is an accessible PowerPoint Party template to get you started: PowerPoint party (office.com)
Here are some additional fun templates that may get your creative
Make it more visually appealing – this isn't your Father's PowerPoint
You can use additional PowerPoint features like zoom and morph to make your slides more visually appealing and compelling for your virtual audience!
Get your party started!
Naturally, we share our presentations via Microsoft Teams. But, you can host a PowerPoint party on the video conferencing platform of your choice. For the best Teams experience, share using PowerPoint sharing in Teams via the share tray. This will provide you with the best experience for both you and your audience: Share content in a meeting in Teams – Office Support (microsoft.com)
Have Fun!!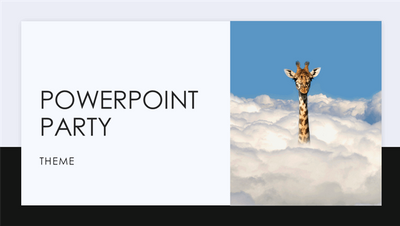 Repeat often!
All in all, PowerPoint Parties are a great way to connect with friends, family, or colleagues over the holidays. Whether you're planning an online shower, virtual birthday party, or just hanging out, PowerPoint has got you covered.