This article is contributed. See the original author and article here.
In the constantly evolving landscape of modern work, success involves effective meetings and a collaborative workforce. Microsoft understands this well and has introduced Surface Hub 3, an all-in-one hybrid meeting and collaboration device set to transform the way we work.
With this device – the only collaboration board designed end-to-end by Microsoft – we are offering consistency and simplicity to organizations that have Surface Hubs and other Microsoft Teams Rooms in their spaces, while delivering the most options for active collaboration so that teams can get more done.
Learn more about Surface Hub 3 from Sonia and me in our YouTube video!
Unified Microsoft Teams Rooms Experience
Surface Hub 3 is joining the Microsoft Teams Rooms family as an all-in-one Teams Rooms board running Teams Rooms on Windows. This means that with a consistent experience across all meeting spaces now, your team can effortlessly transition from one room to another, whether the space features the streamlined, touch-first interface on Surface Hub 3 or the traditional console-based Teams Rooms setup. This also means Surface Hub 3 now supports long-requested features by Hub customers—including persistent chat, the Front Row layout (which looks particularly beautiful on the 85" screen), and more. And, going forward, customers can look forward to newly released Teams Rooms features now also coming to Surface Hub on Day 1.

Immersive Meeting Experience
Surface Hub 3 brings a wave of new capabilities.


Smart Rotation and Portrait: physically rotate Surface Hub 3 50" between Portrait or Landscape at any time to adapt the screen layout to suit your needs, whether for a natural Whiteboarding session or a more personable one-on-one call.


Mobility and Versatility: The Surface Hub 3 50" is fully mobile on a Steelcase Roam Stand* , offering flexibility in deployment. Choose from a variety of stands and wall-mounting solutions from Steelcase and our Designed for Surface partners.  With the APCTM Charge Mobile Battery* , the Surface Hub 3 50" can be taken virtually anywhere in the building.


Premium  Design: Surface Hub 3 prioritizes inclusive meetings with clear audio and visuals. The high-resolution, 4K PixelSense display with an anti-glare coating makes content visible in any lighting condition.


Intelligent Audio: The Surface Hub 3 50" features two microphone arrays and speaker pairings. Smart AV optimizes audio based on device orientation, delivering the best stereo experience whether in Portrait or Landscape.


Seamless Integration: Surface Hub 3 pairs with Microsoft Teams Rooms certified peripherals in larger conference rooms, thanks to the Microsoft Teams Rooms on Windows platform. This creates a world of possibilities for different meeting spaces, from traditional setups to large classrooms, with external microphones, speakers, cameras, and more.


Enhanced Collaboration: Surface Hub 3 supports active inking with up to two Surface Hub Pens or Surface Slim pens, providing 20 points of multitouch for immersive on-device collaboration. Built-in palm rejection ensures a natural interaction experience.


Faster Performance

: with a 60% CPU performance increase, and a 160% GPU graphics performance increase gen-on-gen, Surface Hub 3 customers will enjoy a more powerful system that is also primed to capitalize on future software innovation. With these capabilities and more, Surface Hub 3 revolutionizes meetings, offering a versatile and inclusive solution for modern workspaces.



 1:1 video chat in Portrait on Surface Hub 3 50"
AI-Powered Meetings and Brainstorming
Surface Hub 3 enables customers to leverage AI more than ever to enhance hybrid meetings and collaboration sessions. For example, Cloud IntelliFrame** allows remote attendees to see in-person Surface Hub users more clearly through a smart video feed that separates participants into individual boxes and helps remove distractions. Video segmentation with a unified background in Front Row uses AI to foster inclusion by removing backgrounds and adjusting video sizes, so remote attendees are literally on the same level with each other.** And in the future, Surface Hub 3 will take brainstorming to a new level with AI-powered features from Microsoft Copilot. Copilot in Whiteboard on Surface Hub will help generate and organize ideas efficiently, freeing up time for your team to focus on creative ideation. Stay tuned for more details.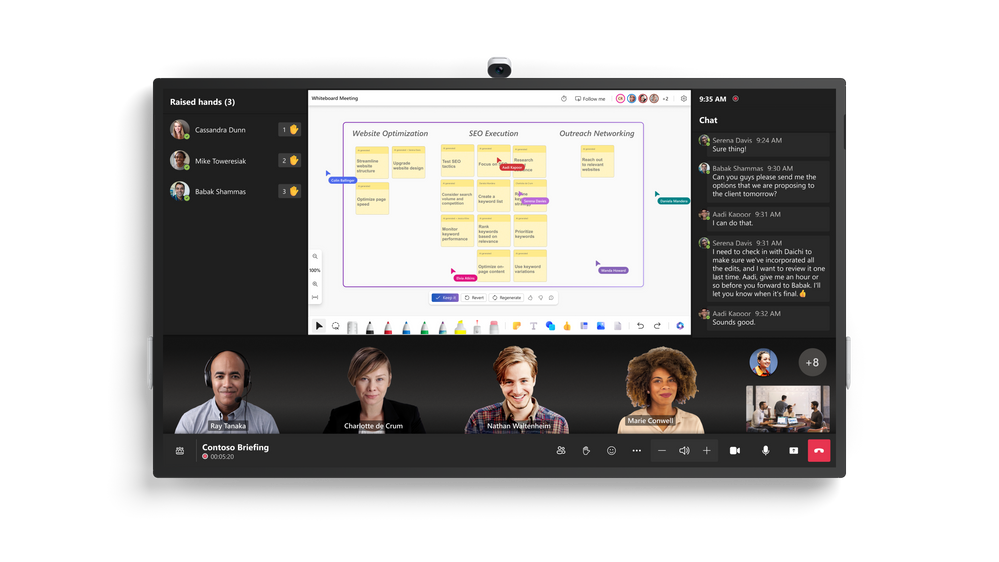 Copilot in Whiteboard, and video segmentation with a unified background, both in Front Row on Surface Hub 3 85"
Streamlined IT Management
As an IT professional, managing devices in your organization can be a complex task. Surface Hub 3 reduces IT complexity with a streamlined management experience through Microsoft Teams admin center and the new Microsoft Teams Rooms Pro Management Portal**. This allows you to manage all devices seamlessly, making your job easier and ensuring a hassle-free experience for your users.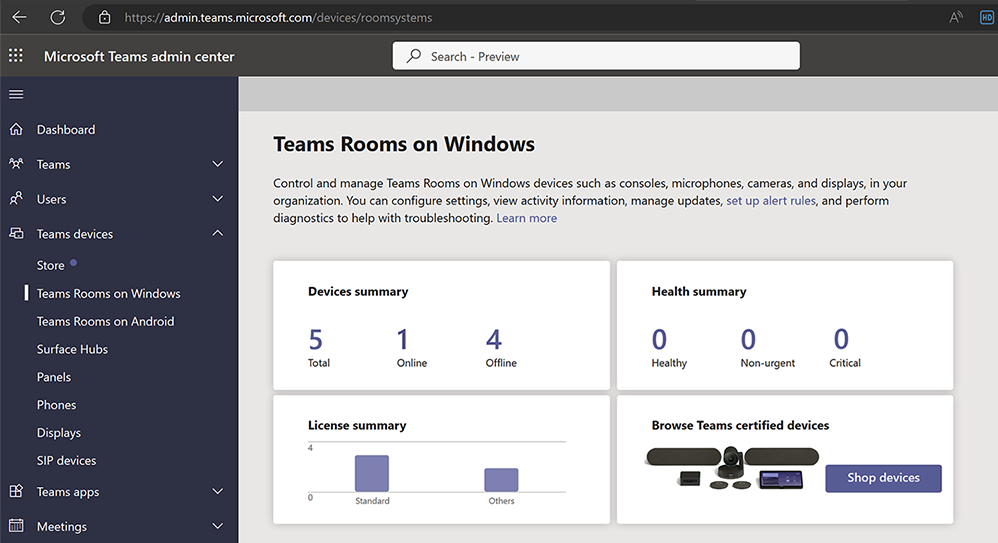 Microsoft Teams admin center, managing Teams Rooms on Windows
Easy Transition and Support
In-market Surface Hub 2S devices can upgrade to the full Surface Hub 3 experience with the Surface Hub 3 Pack. Starting next year, software migration will also be available for Surface Hub 2S devices to move to Microsoft Teams Rooms on Windows. For those customers continuing to run Windows 10 Team edition on their Surface Hub 2S devices, support for that OS will continue until October 14, 2025.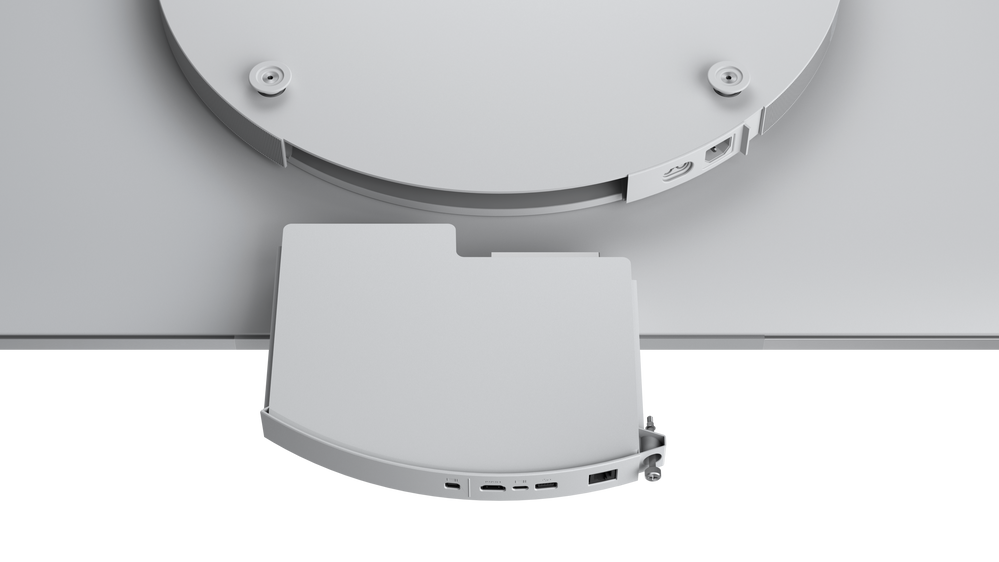 The Surface Hub 3 Pack is easy to swap into both 50" & 85" Surface Hub 2S devices
Innovation is at the heart of our journey, from our origins over a decade ago with Perceptive Pixel and PixelSense to Surface Hub 3. As we continue to push the limits of what's possible in meetings and teamwork, Surface Hub 3 stands ready to empower your organization for the modern workplace.
Preorder now to elevate your meeting room experience to new heights and embrace the future of collaboration!
*Steelcase Mobile Roam Stand and Schnieder Electric, APC Charge Mobile Battery sold separately
**Software license required. Sold separately.
Brought to you by Dr. Ware, Microsoft Office 365 Silver Partner, Charleston SC.