This article is contributed. See the original author and article here.
With a diminishing boundary between work and life, it becomes more important to keep a track of things to do! Microsoft To Do helps you in managing all your work and personal tasks in one place, while ensuring proper syncing across all devices in an intelligent way.
As a part of our "six tips on To Do" series, in this article, we will focus on the exclusive To Do features available on Android. For six tips on To Do Windows click here.
Happy reading!
1. Reminders to plan your day
Forgot to set up My Day this morning? On Android, you can set a daily reminder to keep on top of your tasks. Find it in your settings!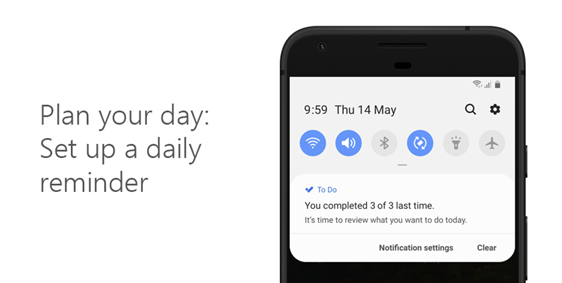 2. Drag and drop between apps on Android
Quickly add a note or step in Android by dragging and dropping between any app and To Do in split screen view.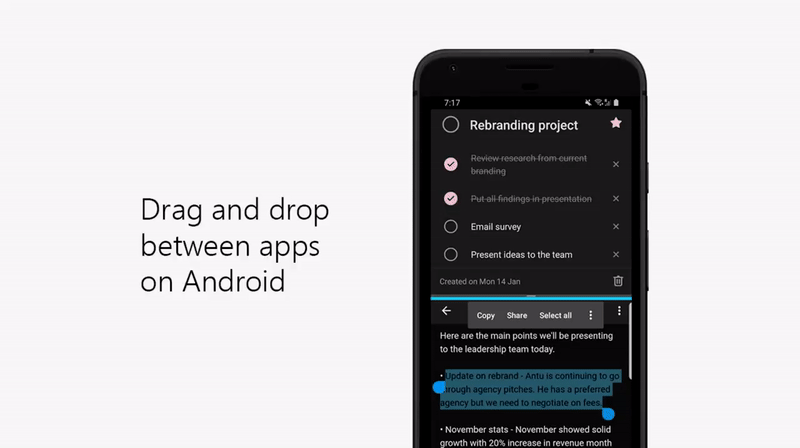 3. Home screen shortcut
Have a list you like to look at frequently? Add a shortcut to your home screen on Android to access it quickly.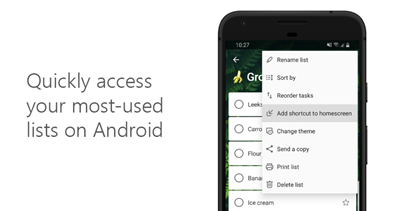 4. To Do widget on Android
To Do widget is available on Android! By using the To Do widget on your Android device you can quickly add and complete tasks without opening the app.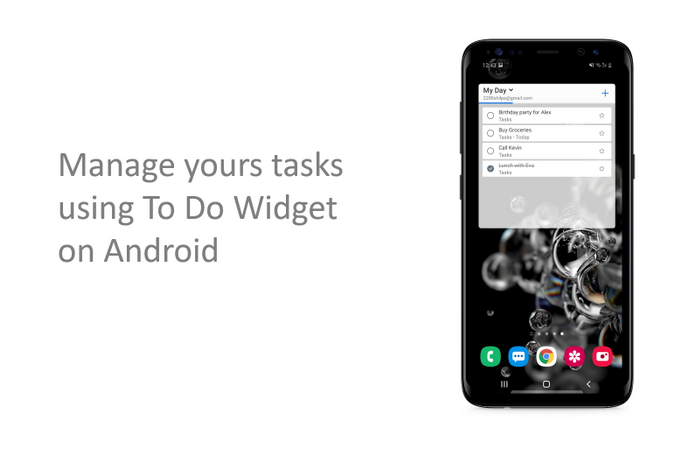 5. Swipe it!
Another quick action for you: just swipe left on any task to delete it, or swipe right to move it or add it to My Day.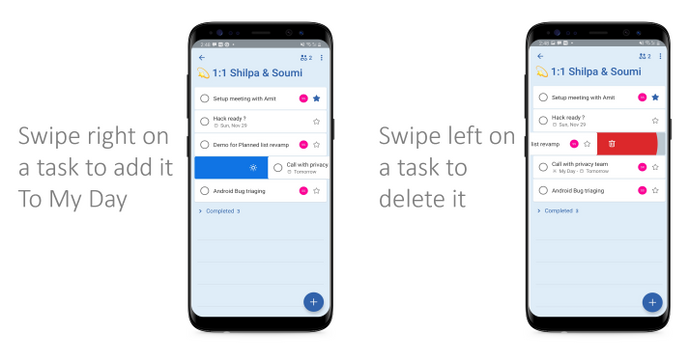 6. Quick add:
Exclusively available for Android To Do users, this persistent notification in your Android notifications area helps you add a task in To Do with just one tap. You can enable it from the notification setting area.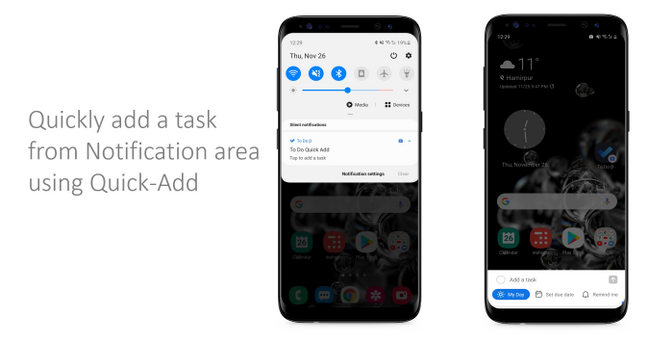 We hope that you enjoyed this article! let us know your feedback in the comments below or over on Twitter and Facebook. You can also write to us at todofeedback@microsoft.com.
Brought to you by Dr. Ware, Microsoft Office 365 Silver Partner, Charleston SC.