This article is contributed. See the original author and article here.
Whether you use to-do lists for work, school, or personal tasks, engaging with your tasks is key to a balanced schedule. Microsoft To Do syncs your tasks across your devices, whether you use Android, iOS, Mac, Windows, or the web. To Do is also integrated with the Microsoft 365 suite of applications, including Outlook and Teams.
In the first installment of our Six Tips series, we'll focus on Windows 10 devices.
1. Pin to taskbar
You can now pin the Microsoft To Do app to your taskbar to quickly access your favorite lists. Whether you're adding a new task or updating an existing one, a single click is all it takes.
You can turn this option on in the Settings page of To Do, or right-click on the app when it's open and select Pin to taskbar.
You can pin to taskbar from Settings
2. App badge notifications
With app badge notifications, you can get a sense of how many outstanding tasks you have without opening To Do. This visual reminder helps you keep an eye on your tasks even if you're busy with something else. That way, you can ensure your important tasks don't fall through the cracks.
We have two options for app badge notifications:
Due today and overdue (default): The badge notification will show a count of both your tasks that are due today and the ones that are overdue.
Added to My Day and not completed: The badge notification will show a count of all the tasks that you've added to My Day but haven't completed yet.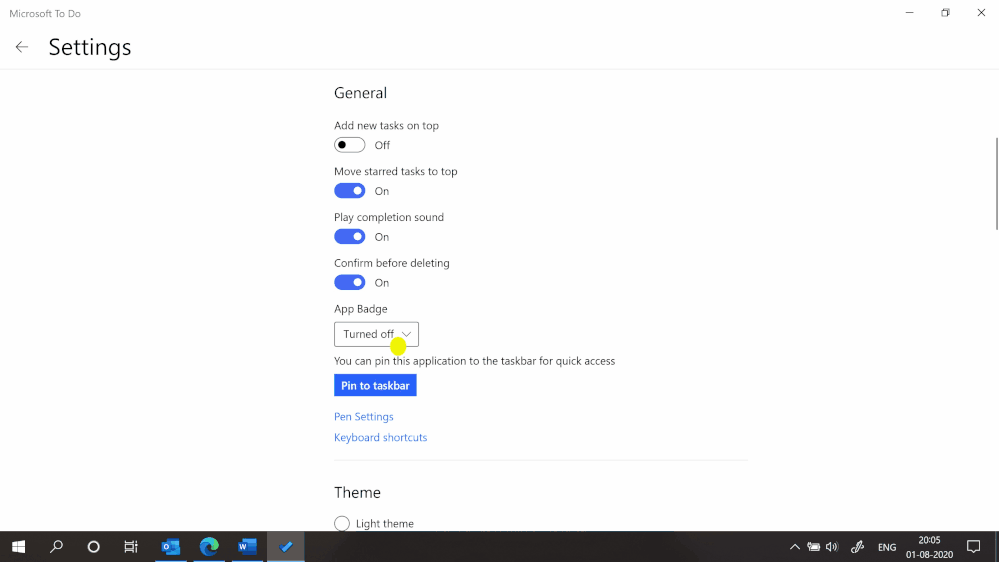 Live update to badge notifications in the taskbar
You can turn this option on from the Settings page, where you can also pick the badge notification type that best reflects your workstyle.
3. Using Live Tiles
Keep an eye on multiple lists from the Windows Start Menu. Live Tiles give you the latest status of your favorite to-do lists. Get started with Live Tiles.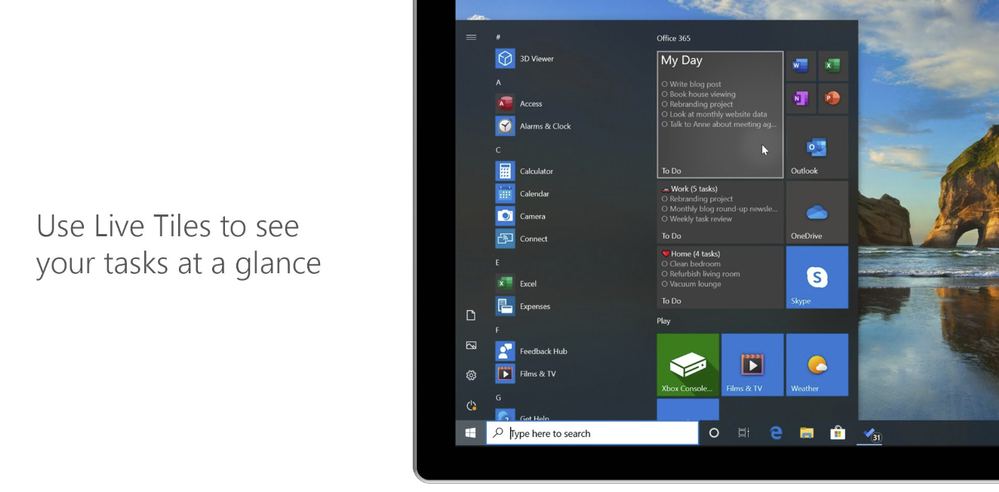 Live Tiles on Windows Start Menu
4. Assigning tasks in shared lists
When you want to delegate a task in a shared list, type @ to assign it to someone.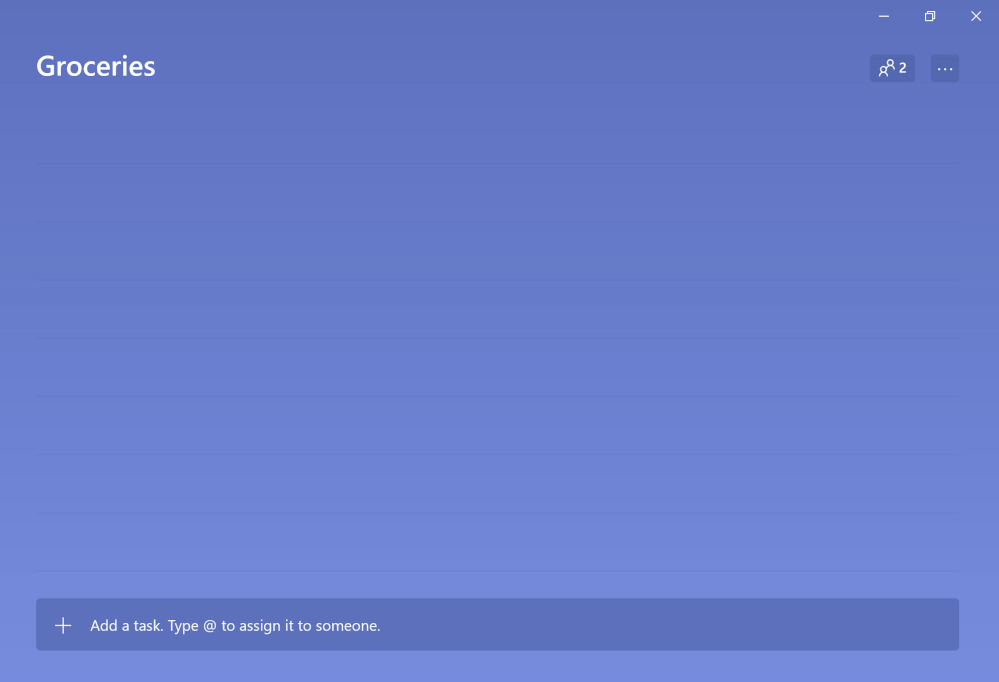 Type @ to assign a task to someone
5. Reminders and due dates for tasks
Between multitasking and the number of things going on at any given time, it's easy to forget the tasks you want to complete. Instead of trying to remember, you can set up reminders and due dates for your tasks in To Do.
Reminders help you complete your tasks in time
6. Add context to your tasks
It's sometimes hard to remember what a task is referring to. With these tips, you can quickly recall what a task is about.
Add #tags to your tasks to help categorize them.

Make a few notes in the Add note section of a task to help you or someone else recall important points.
Attach files that might be relevant to the task.

With these 6 tips we think you'll find it easier to manage your tasks in Microsoft To Do on Windows. If you don't use To Do yet, you can download it here. We can't wait to hear what you think of these tips – let us know in the comments below or over on Twitter and Facebook. You can also write to us at todofeedback@microsoft.com.
Brought to you by Dr. Ware, Microsoft Office 365 Silver Partner, Charleston SC.