This article is contributed. See the original author and article here.
In this HLS Partner Plays webcast recording Randy Nale, Healthcare Technology Strategist at Microsoft, and Wes Wright, CTO at Imprivata, show how to boost efficiency in the demanding hospital setting using Imprivata Mobile and Microsoft 365.
Resources:
Thanks for visiting – Michael Gannotti LinkedIn | Twitter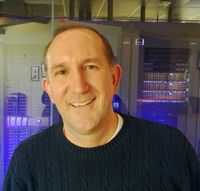 Michael Gannotti
Brought to you by Dr. Ware, Microsoft Office 365 Silver Partner, Charleston SC.