This article is contributed. See the original author and article here.
Welcome back to Reconnect, the biweekly series that catches up with former MVPs and their current activities.
This week we are thrilled to be joined by none other than 10-time MVP titleholder Jonathan Kehayias! Based in Tampa, Florida, Jonathan counts more than 10 years of experience in database design, development, administration, virtualization, performance tuning, disaster recovery and consolidation.
Currently, Jonathan is employed as a Principal Consultant and Trainer for SQLskills, one of the best-known and most respected SQL Server training and consulting companies in the world.
Jonathan is a performance tuning expert for both SQL Server and hardware, and has architected complex systems as a developer and business analyst. He also has extensive development (T-SQL, C#, and ASP.Net), hardware and virtualization design expertise, Windows expertise, Active Directory experience, and IIS administration experience.
Jonathan is also keen to share this knowledge with the local community, with current projects including speaking at public events local to Tampa and taking part in the Tampa SQL Users Group.
Outside of tech, Jonathan is a Drill Sergeant in the US Army Reserves and is married with two young children. On most nights he can be found at the playground, in a swimming pool, or at the beach with his kids.
For more on Jonathan, check out his blog and Twitter @sqlpoolboy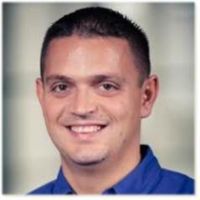 Brought to you by Dr. Ware, Microsoft Office 365 Silver Partner, Charleston SC.