This article is contributed. See the original author and article here.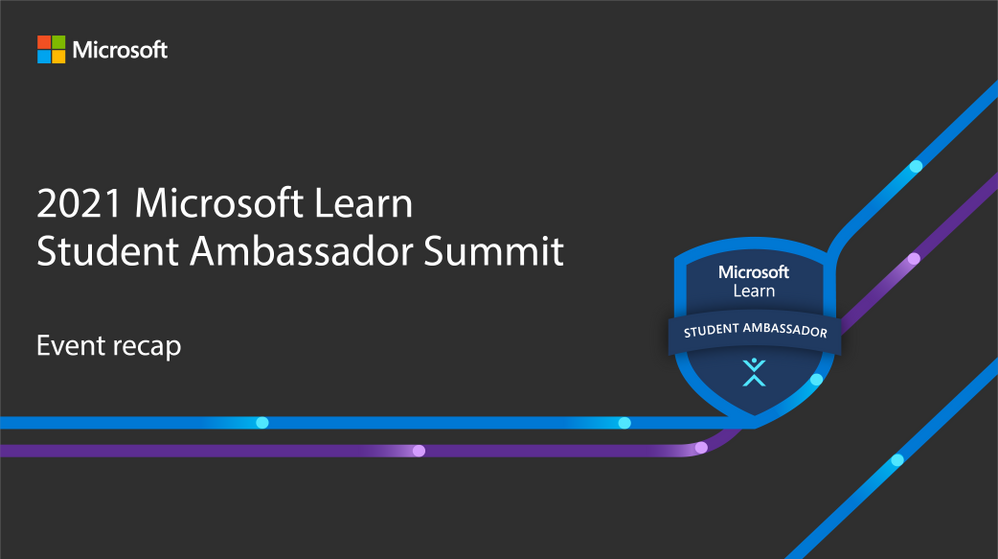 On February 26 and 27, our Student Ambassadors were invited to join the community for the first virtual Student Ambassador Summit—two days of tech demos, panel discussions, and networking opportunities—all aimed at helping them build their skills and amplify their impact in the program.
Microsoft's Scott Hanselman (@shanselman), Partner Program Manager, helped kick off the Summit as the first keynote speaker discussing mentorship, sponsorship, and storytelling, while Dona Sarkar (@donasarkar), Principal Cloud Advocate at Microsoft, encouraged everyone to expand their comfort zone. There were an additional 11 hours of live content, covering taking community building to the next level, developing your own workshop, kickstarting your career, building on existing tech skills, and more! All our speakers were incredibly informative and engaging. We also had over 9 hours of purely fun activities including chair yoga, trivia, and a round of Among Us. A special shoutout goes to our Gold Student Ambassadors who created sessions for the community, including Microsoft trivia quizzes, panels about their journeys from the Gold milestone to Microsoft Most Valuable Professionals, speed networking, and a Summit after party!
While the Summit was a special event for our Student Ambassadors, we think all students can benefit from valuable information in our How it started vs. how it's going: from student to career panel session. This 6-person panel features young Microsoft employees in a range of roles who offer great tips to students curious about managing the transition to a full-fledged career. We hope you find it useful.
Our Student Ambassadors are passionate about learning new skills, solving real-world problems, and building their communities. If this describes you, and you're not yet a Student Ambassador, we'd love to have you join us! Learn more at StudentAmbassadors.microsoft.com.
Brought to you by Dr. Ware, Microsoft Office 365 Silver Partner, Charleston SC.