This article is contributed. See the original author and article here.
Introduction
In this series of articles, we will present Premier Services Offerings around Power BI. In this one we will present the Power BI Assessment.
Are you sure that your Power BI tenant follows Microsoft Best Practices? Are you noticing performance problems within your Premium dedicated capacity? Do you know how many users are consuming your reports? The Premier Services Offerings Power BI Assessment can answer these questions and more.
Power BI Assessment overview
Power BI Assessment is a proactive service delivered by a Microsoft accredited engineer to diagnose potential issues with your Power BI environment. Assessment is supported on both the Power BI Service (cloud) and Power BI Report Server (on premises) Engineer will provide valuable guidance on recommended practices to improve the health of your Power BI environment. At the end of this engagement, you will receive a comprehensive Power BI report with results of the assessment, a detailed best practice guidance deck and a summary report tailored to your environment.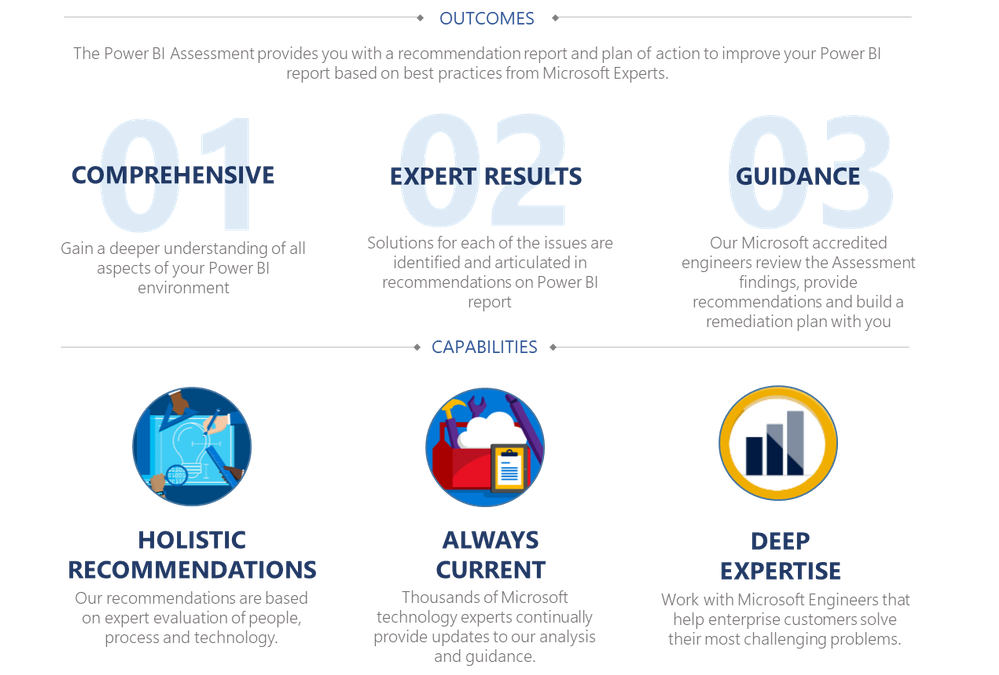 The deliverables include:
Comprehensive Power BI report with results of the assessment.
Power BI best practice guidance slide deck
Executive Summary report
Knowledge transfer on Power BI recommended best practices
Remediation planning guidance
Data collection scripts
Note that, the assessment will be even more valuable if you have Power BI Premium…
Some Key Focus Areas:
Premium Capacity Metrics App
Power BI Activity log
Power BI Admin APIs – Workspaces, Reports, Datasets, Dashboards, Embed Codes and more.
Power BI Tenant settings
Security and Governance
Power BI Report Server – execution logs, catalog database, performance counters and more.
Screenshot of some of the pages from a sample output repot below: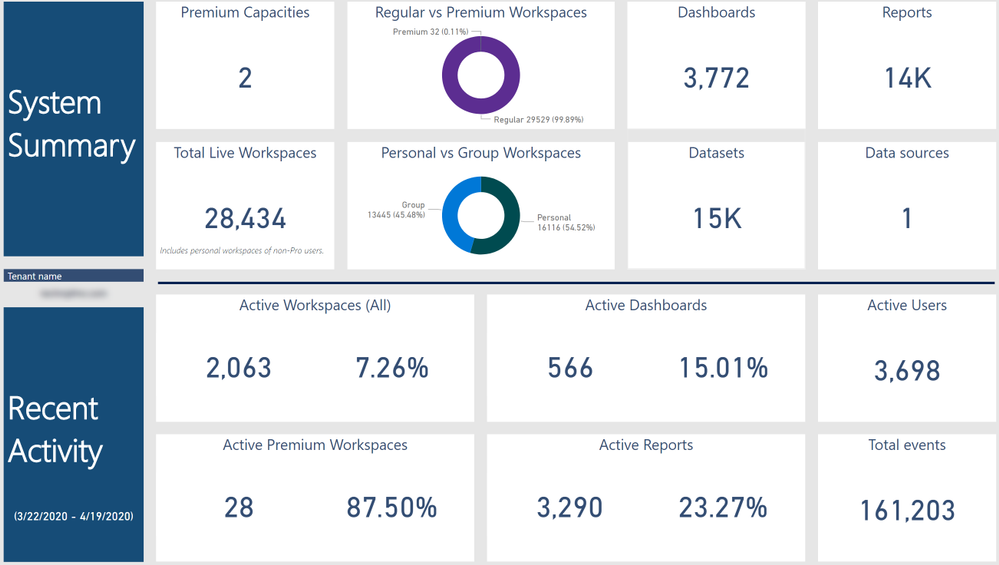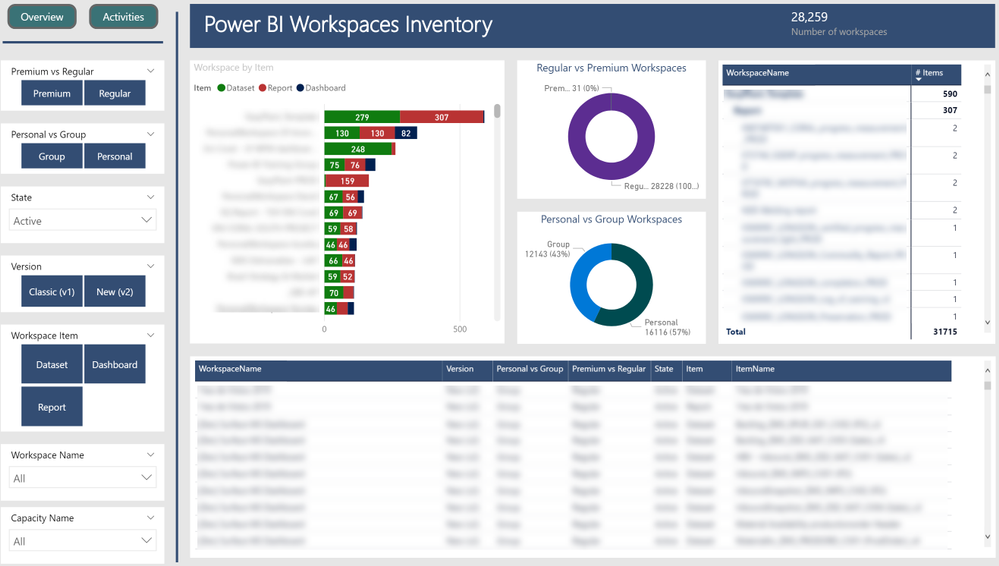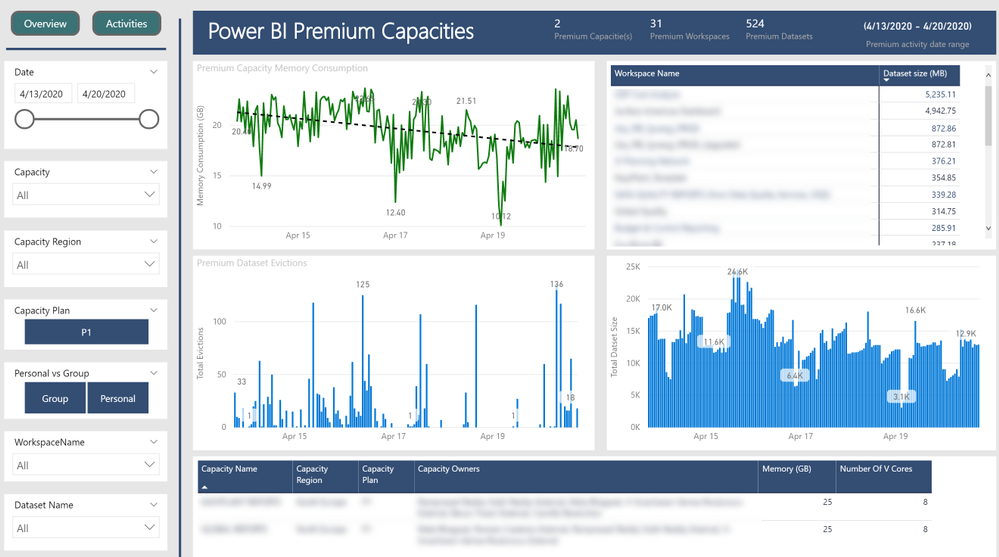 This service has already been delivered many times across the globe and received positive feedback. We continuously improve the content based on customer and engineer feedback.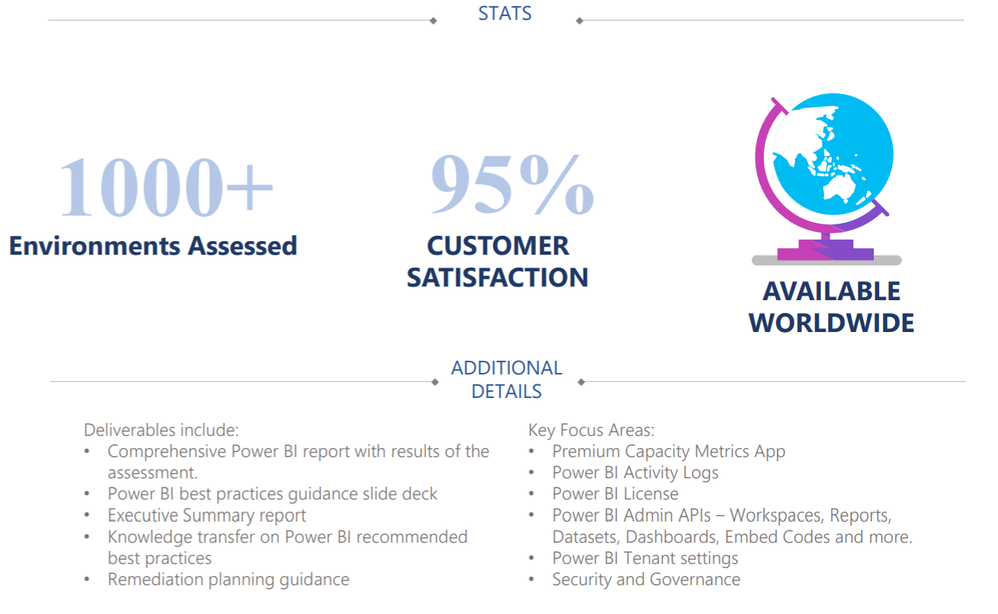 Road Map
Some of the planned improvements in upcoming releases listed below:
Collection of additional Premium capacity metrics
Include data collection and metrics for Dataflows
Include data collection and metrics for all Gateways in the tenant
Other general improvements in data collection and reporting
Follow up and feedback
For further information, please contact your Microsoft Account Representative, Technical Account Manager (TAM) or Service Delivery Manager (SDM).
To improve our workshop, we always consider feedback from you. At Microsoft, achieving a high level of satisfaction among our customers and partners around the world is a core component of our business. For that reason, don't hesitate to complete the surveys and provide feedback.
Special thanks and credits to the development team:
Batuhan Yildiz, PM, ASD from USA
Raghu Prasad B R, Data & AI PFE from USA
Rick Meijvogel, Data & AI PFE from Netherlands
Romain Casteres, Data & AI PFE from France
Sajas Salahuddeen, Data & AI PFE from USA
Tincy Elias, Data & AI PFE from UAE
Viktor Radu, Data & AI PFE from USA
Thanks to Sajas Salahuddeen and Raghu Prasad B R for this article review.
Author: Romain Casteres, Senior Data & AI Premier Field Engineer based in Paris, France.
Brought to you by Dr. Ware, Microsoft Office 365 Silver Partner, Charleston SC.