This article is contributed. See the original author and article here.
Today Sarah answers a questions that is on every on-prem IT person.
When you have systems in all kinds of different location and platform how do you keep track of them all without going nuts? how do you tame the multi-RDP windows beast that ends up being your desktop. Sarah answers that questions in today's One Ops Question.
Windows admin center is a key component of this simplification exercise. As you may know, Windows Admin Center is a locally deployed, browser-based app for managing Windows servers, clusters, hyper-converged infrastructure, as well as Windows 10 PCs. And it's free.
Here are a few things you can use Windows Admin Center for:
Simplify server management
Manage your servers and clusters with modernized versions of familiar tools such as Server Manager. Install in under five minutes and manage servers in your environment immediately, no additional configuration required. For details, see What is Windows Admin Center?.
Work with hybrid solutions
Integration with Azure helps you optionally connect your on-premises servers with relevant cloud services. For details, see Azure hybrid services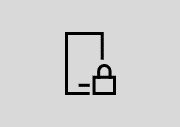 Streamline hyperconverged management
Streamline management of Azure Stack HCI or Windows Server clusters. Use simplified workloads to create and manage VMs, Storage Spaces Direct volumes, Software-Defined Networking and more. For details, see Manage Hyper-Converged Infrastructure with Windows Admin Center
in other words WAC is one of the tools that would simplify managing your environment on-prem, in the cloud and hybrid.
check it out!
Brought to you by Dr. Ware, Microsoft Office 365 Silver Partner, Charleston SC.