This article is contributed. See the original author and article here.
New Data landing page which collect all One Click capabilities (ingestion, create table and (soon to come) create external table) in one place.


Open Kusto Web Explorer


Click on Data at the left side of the page


Select one of the create or ingest functions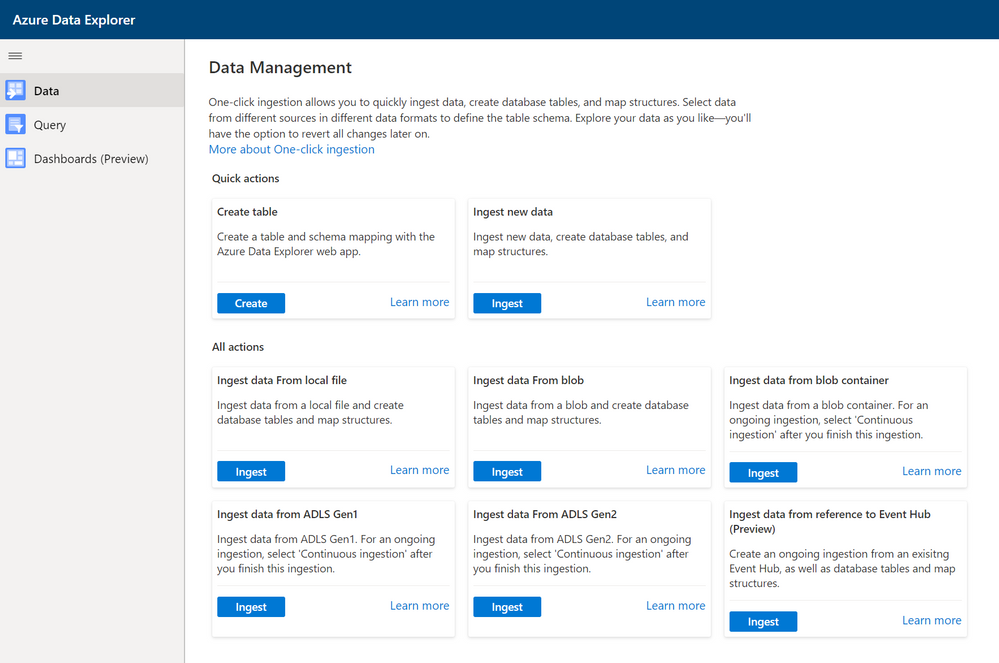 Brought to you by Dr. Ware, Microsoft Office 365 Silver Partner, Charleston SC.