This article is contributed. See the original author and article here.
Happy Friday, MTC! It's 11/11 – time to make a wish – and lets see what's been going on in the community this week!
MTC Moments of the Week
Our MTC Member of the Week spotlight is on @Chandrasekhar_Arya for being a rockstar in the Azure forums, both in starting discussions and helping out other MTC'ers! We really appreciate your contributions to the community :)
Next up, we had another double-header in community events this week! First was our Microsoft Viva Goals AMA, where MTC'ers had the opportunity to ask questions about the Viva Goals goal setting and OKR management solution and get answers from the experts, including @lucyhitz, @Ashwin_Jeyakumar, @gupta_amit, and @balajiseetharaman. In case you missed this event, you can head to Viva Community Discussion Space to ask your questions there!
We also had a brand-new episode of Tips and tricks featuring @Christiaan_Brinkhoff and one of our amazing Windows 365 MVPs, @Ola Ström. You can catch up on demand and hear about Ola's experiences as well as register for the next event on the Windows in the Cloud page.
And over on the blogs this week, a reminder that all editions of Windows 10, version 21H1 will reach end of servicing on December 13, 2022. @Mabel_Gomes wrote a helpful article to guide you with the next steps, so make sure you check it out!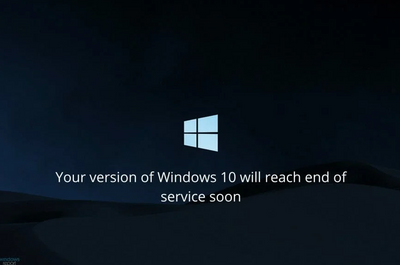 Unanswered Questions – Can you help them out?
Every week, users come to the MTC seeking guidance or technical support for their Microsoft solutions, and we want to help highlight a few of these each week in the hopes of getting these questions answered by our amazing community!
In the Excel Forum, new MTC'er @ankitsingh2063 is looking for guidance on where to start when writing a Power Query to 'Get Data' from a Google Drive folder.
Meanwhile, in the Intune Forum, @ashokdangol is asking the community for best practices to manage a shared PC with multiple users.
Next Week in Events – Mark Your Calendars!
These will be our last events for November before we take a holiday break, so make sure you RSVP!
And for today's fun fact… did you know that Merriam Webster has a Time Traveler page where you can look up what year a word first entered the dictionary? You can even see what words were "born" the same year as you – "meh", "photoshop", and "URL" are just a few of mine. So interesting!
I hope you all have a great weekend and a Happy Veteran's Day. Thank you for your service!
Brought to you by Dr. Ware, Microsoft Office 365 Silver Partner, Charleston SC.