This article is contributed. See the original author and article here.
Monthly Webinar and Ask Me Anything on Azure Data Explorer register now
Azure Data Explorer is a fast, fully managed data analytics service for real-time analysis on large volumes of data streaming from applications, websites, IoT devices, and more. Ask questions and iteratively explore data on the fly to improve products, enhance customer experiences, monitor devices, and boost operations. Quickly identify patterns, anomalies, and trends in your data. Explore new questions and get answers in minutes. Run as many queries as you need, thanks to the optimized cost structure.
09:00-09:45 AM PST Azure Data Explorere overview by Uri Barash, Azure Data Explorer Group Program Manager
YouTube Live Stream
09:00-10:00 AM PST Ask me Anything with Azure Data Explorer Product group.
Ask Me Anything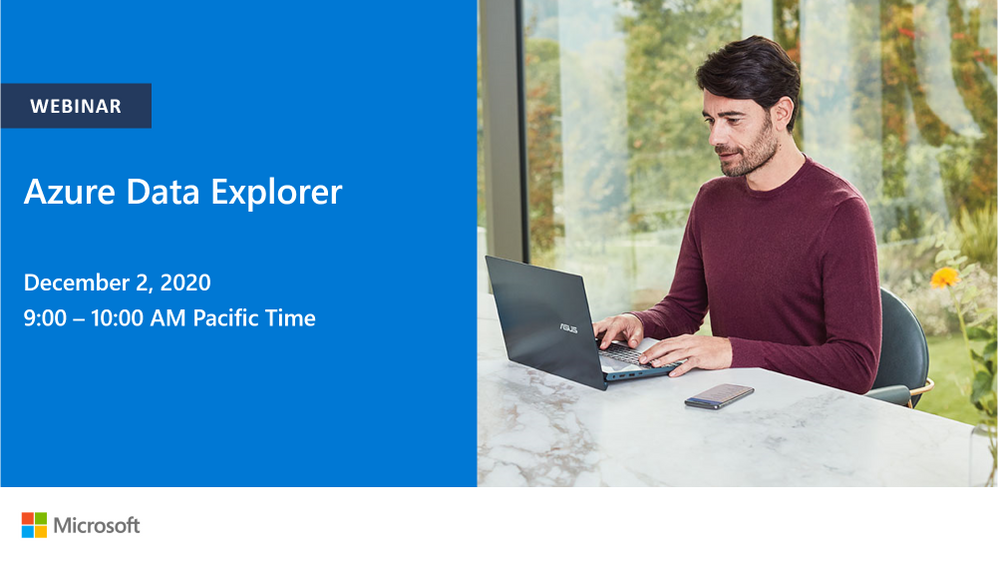 Brought to you by Dr. Ware, Microsoft Office 365 Silver Partner, Charleston SC.