This article is contributed. See the original author and article here.
MidDay Cafe Episode 9 – MBAS, Single Platform, VIVA Connections
In this episode of MidDay Cafe host Michael Gannotti is joined by Microsoft's Kendra Burgess and Sue Vencill as they discuss the Microsoft Business Application Summit (MBAS)), Why I Came to Microsoft/Single Platform, and Next Generation Intranets with Microsoft VIVA Connections.
Resources:
Keep up to date with MidDay Café:




Audio Podcast Subscriptions



Thanks for visiting – Michael Gannotti LinkedIn | Twitter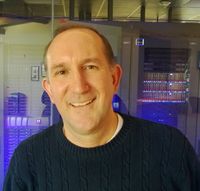 Michael Gannotti
Brought to you by Dr. Ware, Microsoft Office 365 Silver Partner, Charleston SC.