This article is contributed. See the original author and article here.
As a meeting organizer or participant, take Microsoft Teams to the next level with advanced capabilities for personalization, deeper AI integration, and better meeting protection with Microsoft Teams Premium. For Teams admins, see the easy steps to enable Teams Premium, as well as your configuration options.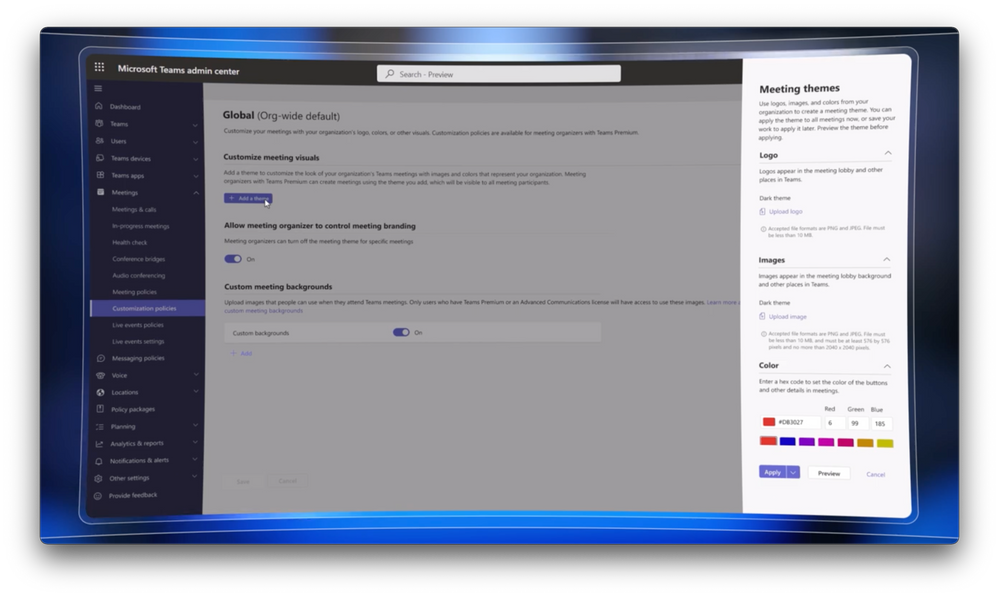 Jeremy Chapman, Director of Microsoft 365, gives a hands-on tour for customized, intelligent, and secure meetings.
Let your brand shine.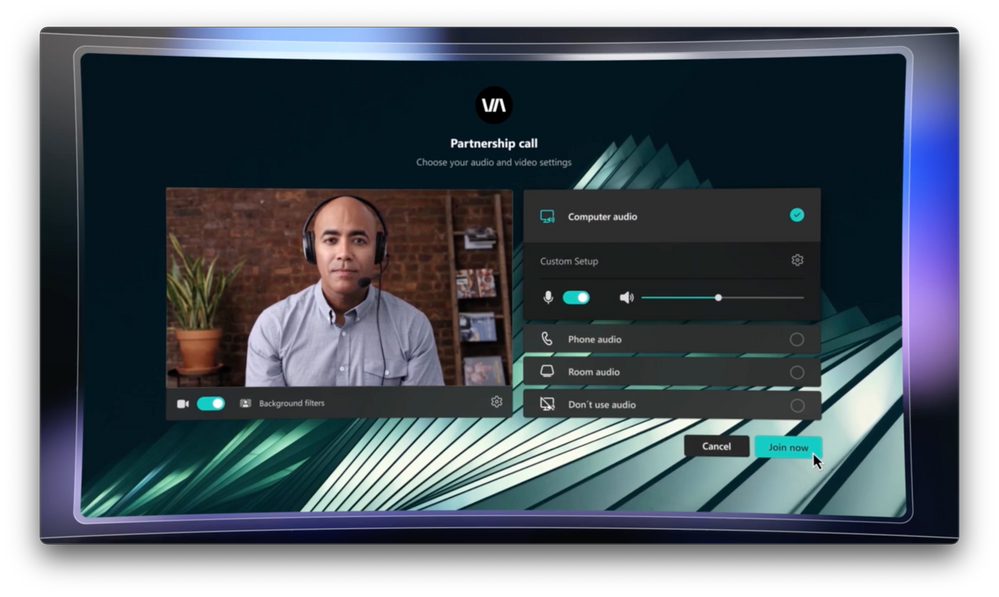 Personalize meetings in Teams with custom logos, backgrounds, and themes. See how with Microsoft Teams Premium.
Present and follow meetings in your preferred language.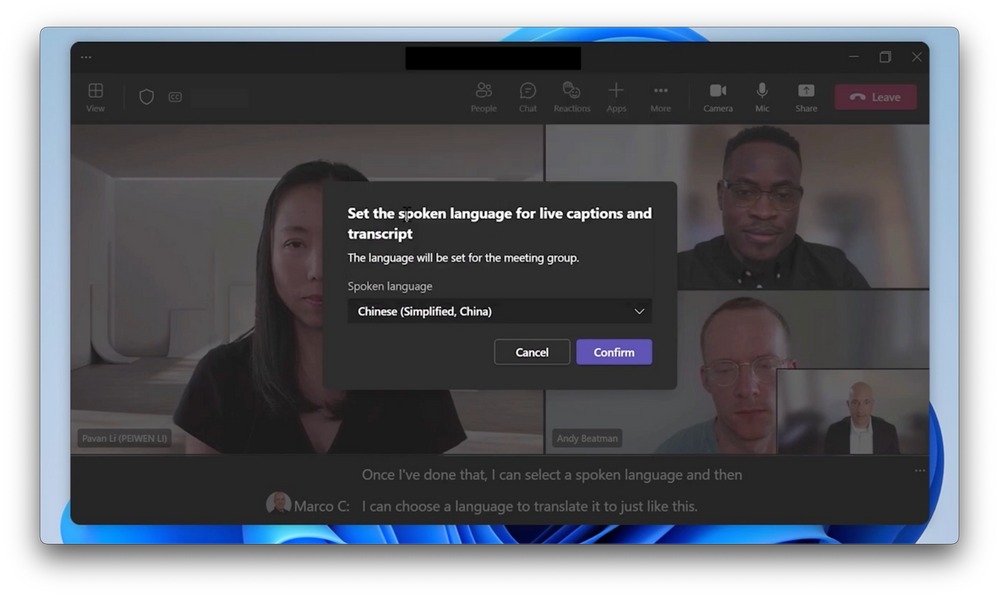 Captions are translated live from 40 different spoken languages in real-time. Watch the Teams Premium demo.
Watermarked screenshots.
Prevent data loss of shared content in your Teams meetings with always visible watermarks. A new enhanced security capability Microsoft Teams Premium — Now in Preview.
Watch our video here.
---
QUICK LINKS:
00:00 — Introduction
00:25 — Custom branding & Meeting Templates
01:38 — Translated captions and intelligent recap
03:08 — Enhanced security- watermarking
04:12 — Virtual appointments
05:05 — Webinars
06:12 — Admin experience
08:51 — Wrap up
Link References:
Check out Microsoft Teams Premium at https://aka.ms/TeamsPremiumMechanics
Build and customize Together modes with the Developer Portal at https://dev.teams.microsoft.com
Unfamiliar with Microsoft Mechanics?
As Microsoft's official video series for IT, you can watch and share valuable content and demos of current and upcoming tech from the people who build it at Microsoft.
Keep getting this insider knowledge, join us on social:
---
Video Transcript:
Jeremy Chapman (00:02):
Coming up, we'll go hands on with a closer look at Microsoft Team's Premium, which if you're a meeting organizer or participant, gives you advanced capabilities to take your Microsoft Team's experience to the next level with more personalization, deeper AI integration, better meeting protection, and much more. And for Teams admins, we'll show you the easy steps to enable Microsoft Teams Premium as well as your configuration options.
(00:26):
Let's start with personalization first, using custom meeting branding with Teams Premium, you can now personalize the meeting lobby using custom backgrounds and custom themes with specific accent colors. This way your brand shines through for both internal and external participants. Using this, along with custom Together Modes for group meetings, you can tailor the end meeting experience even further. Of course, if you frequently set up meetings where you need to customize meeting options, we want you to be able to set those meeting customizations up with a lot less effort. Today, for example, you might be presenting financial information where you'll want to limit who can bypass the lobby, take over as presenter, or disable attendee microphones, their cameras, and meeting chat. Or maybe you have a different set of options for remote job interviews or customer discussions.
(01:15):
Now the pain of configuring those meetings individually will go away with Microsoft Teams Premium. This lets you set up standard meeting templates with everything preconfigured in advance for you as a meeting organizer, when you create a new meeting, all you need to do is choose the meeting template you want from the new meeting dropdown, and the corresponding options will be pre-selected for you.
(01:38):
Now with your meetings personalized, let's move on to a few capabilities that you can use during your meetings to infuse intelligence into the experience. Teams meetings include powerful AI to generate live captions during online meetings for all users. And now with Teams Premium, you can translate those live captions in real-time into 40 different spoken languages. This allows your participants to follow meetings in their preferred language, and it also adds flexibility so that presenters are free to present in their preferred language, as well. Let's listen to this presenter speaking Mandarin Chinese, where teams provides English translation in the captions to the English speaking audience.
Speaker 2 (02:21):
(Now if I use Chinese, you can understand what I'm saying. That's how we use AI to bring people together, no matter where they are or what language they speak.)
Jeremy Chapman (02:28):
And by the way, each participant can choose their own language to follow the captions. It's specific to them, removing language barriers between presenters and participants.
(02:37):
Next, let me give you an early look at intelligent recap, coming soon to Teams Premium. Intelligent recap acts like a virtual assistant taking notes to help make the meetings you attend and even the ones you miss more productive. It augments your meeting notes by using AI to interpret meeting transcripts, and suggest action items along with their corresponding owners while citing timing from when the suggested action occurred. Now these are just a few examples of what will be a growing list of intelligence-infused experiences with Teams Premium.
(03:08):
The next area where Teams Premium makes a difference is in the area of enhanced security. For example, you can leverage your existing content data sensitivity labels in Microsoft Purview to keep sensitive data protected in Teams calls. As you create or edit your meetings, you just need to select the right sensitivity label, which in turn enforces the corresponding security policy like you're seeing here, for example, in a Teams meeting where watermarks have been applied to shared content and camera feeds. Notice how it displays your user account information as the logged in user. Watermarking is a brand new capability available with Teams Premium, and it's one of the best ways to prevent accidental or intentional data loss while content is being shared or included in the presenter's camera feed. And it doesn't just apply to printing or snipping your screen, because your email address is always visible in the watermark. It acts as a powerful deterrent, even if you were to take a photo of your monitor. And you can of course combine watermarking with policies to block meeting recordings to protect your content even further.
(04:12):
So those are just a few Microsoft Teams Premium experiences for your everyday meetings. That said, Teams Premium brings new capabilities to other meeting types, as well. Starting with virtual appointments, you get advanced capabilities to manage the end-to-end appointment experience as you connect with customers, clients, and patients. Microsoft Teams Premium sends text reminders and brings custom-branded virtual appointments through to mobile devices, all without the need to download the Teams app. The experience is far more streamlined, because you can now set up and manage scheduled or on demand virtual appointments all in one location. There's also built-in appointment queuing to help manage your appointments in real time. And you can view usage trends, the history of virtual appointment experiences, and effectiveness like no shows, as well as wait times with end-to-end analytics.
(05:02):
Next for larger Teams meeting experiences such as webinars, Teams Premium gives you new host and event management controls to better connect with your audience. It adds registration waitlists, and manual approvals, which allows additional people to register and be automatically added to the waitlist. And as new spots open, the registrants are automatically added to the list of those pending approvals that you can review and optionally approve them. You can also send automated reminder emails to confirm registrants ahead of the event with a custom branded header, webinar details, and a link to join. And now using the new virtual green room, you can connect with hosts and presenters ahead of your event. This is a dedicated space, separate from attendees, where you can converse, monitor chat, manage Q&A, and review content before the event starts. Additionally, you can more easily manage exactly what attendees see, so that they only see shared content and participants that you bring on screen, avoiding potential unplanned distractions. So there's a lot more that's possible with Team's Premium, which gives you one solution for any type of meeting with more capabilities to come.
(06:12):
Now, if you're a Teams admin, all the experiences that I've shown are easy to control and configure in the admin center. First, in order to use these capabilities, meeting organizers will need to be provisioned with a Teams Premium license, as you can see here. Even for a capability like live translation of captions, so long as the meeting organizer is licensed, attendees can also use live translation of captions during the meeting with or without a Team's Premium license. The one exception here is with intelligent recap, where each meeting participant, as well as the organizer, will need a Teams Premium license. Next, for meeting branding and meeting policies, you'll add themes for your meetings. A theme is used to customize the look of your organization's Teams meetings and lobby. You can configure your meeting theme with your branded logo image, background image, and a hex code to set the accent colors for buttons and other details.
(07:08):
Then Together Modes can be built and creatively customized using the developer portal@dev.teams.microsoft.com. I'll move to Together Mode that I've already started, and you'll notice that the background and foreground image layers have been defined and you can place the participants. I'll add a participant here and change the total number to three. Then, I can place them where I want. So I'll resize this to 200%, send the image backward behind the foreground, and from there, I just need to save it. Now these can be created by end users or Teams admins. Then for end user submissions, IT admins can approve themes as apps for broader discovery.
(07:47):
Moving on to meeting templates. Those are configured using two steps. First by creating templates, then assigning them to users and groups. In the new meeting templates view, you'll find a handful of default templates for standard meetings, virtual appointments, and webinars.
(08:02):
And you can create custom meeting templates, first by giving them a name, then a description. Then, you have security controls like auto-applied sensitivity labels, lobby bypass, and announcing dial-in callers. You can also configure audio and video options to control the use of participant microphones or cameras, configure participation settings so that you can manage the use of reactions, chat, and what attendees can see, and determine whether you want to allow recording and transcription. And finally, whether real-time messaging protocol feeds are allowed into meetings. And once you've configured a few meeting templates, you can assign them to users in groups via policy. Here in policies, I'll edit this one for a client call, and I'll assign the users that I want, these two here. Then I just need to apply, and it will be available for both users.
(08:51):
So that was a quick overview of Microsoft Teams Premium for more personalized, intelligent, and secure meetings with more capabilities to come to learn more, check out aka.ms/TeamsPremiumMechanics, and be sure to keep checking back to Microsoft Mechanics latest updates. Subscribe to get notifications, and as always, thanks for watching.
Brought to you by Dr. Ware, Microsoft Office 365 Silver Partner, Charleston SC.