This article is contributed. See the original author and article here.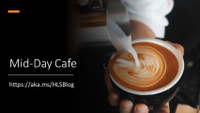 Microsoft Teams is increasingly becoming THE place where employees get their work done. Whether it be through integrated applications, communications, or collaboration, the importance of Teams in this hybrid world of work continues to grow. This upcoming Monday, 3/15, We will be hosting Principal Manager, Customer Advocacy, Teams Engineering, Karuana Gatimu who will be covering adoption and governance for Microsoft Teams, resources to assist, and best practices for organizations to get the most out of their Teams investment.
Grab the calendar invite below and learn how to leverage best practices and resources around the adoption and governance of Microsoft Teams in your organization. Karuana is a recognized expert in this area and a frequent speaker for Microsoft at major events such as Ignite and more.
MidDay Café 03/15/2021 Agenda:


Welcome and Introductions.


Mid-Day Café News and Events


Microsoft Teams Adoption and Governance with Microsoft's Karuana Gatimu, Principal Manager, Customer Advocacy, Teams Engineering.


Open Q&A


Wrap Up


For the Event:
Keep up to date with MidDay Café:




Audio Podcast Subscriptions



Thanks for visiting – Michael Gannotti LinkedIn | Twitter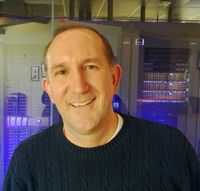 Michael Gannotti
Brought to you by Dr. Ware, Microsoft Office 365 Silver Partner, Charleston SC.