This article is contributed. See the original author and article here.
Announced at Ignite 2022, the integration of Microsoft Planner with Viva Goals is now available. This capability enables you to view your teams' Planner tasks and update the Objectives and Key Results (OKRs) in Viva Goals that relate to your Planner work. You can automatically track your team's progress towards your high-level key results based on the completion of day-to-day tasks in Planner.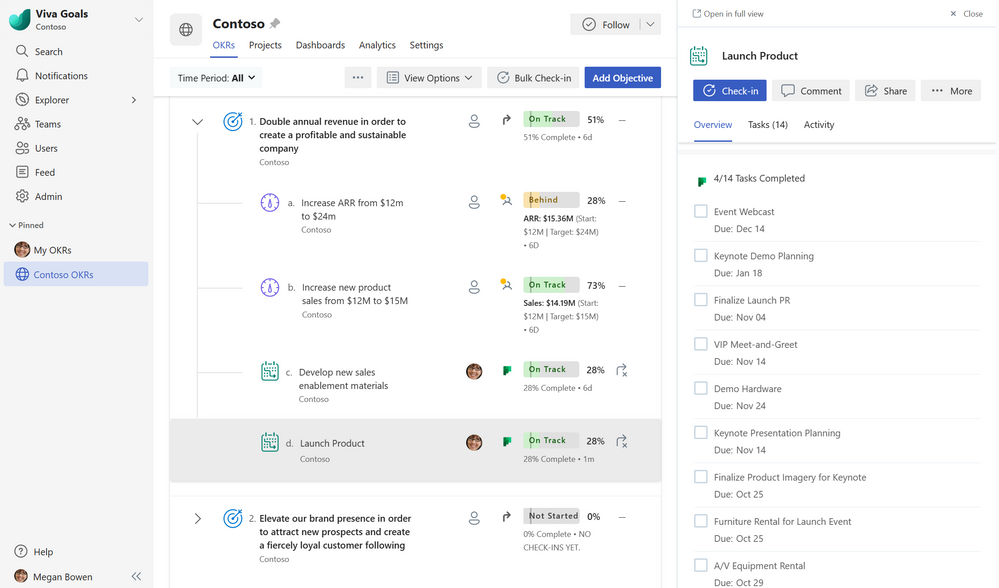 For more information about Viva Goals, check out the Make Your Goals a Reality with OKRs and New Capabilities from Microsoft Viva Goals and 4 goal-setting trends for 2023 and how Microsoft Viva Goals can help articles. 
Brought to you by Dr. Ware, Microsoft Office 365 Silver Partner, Charleston SC.