This article is contributed. See the original author and article here.
Blogger: Chris Hoard, Partner Education Lead, Vuzion (UK), MCT Regional Lead, OAS MVP

2020 was a year that changed everything. The way we live. The way we work. As the Covid-19 pandemic spread across borders and over continents organisations in every country of every type needed to adapt in order to survive or to function. We, as IT professionals, came into a situation where it was imperative we act as the first responders. On the one hand we needed to help our customers maintain business operations and keep their workforces secure in the face of growing cyber-attacks. On the other, we needed to support many of our colleagues in this new world of remote working helping to safeguard and ensure their mental and emotional wellbeing. As Jared rightly points out in the opening scene of Hybrid, we also needed to do both of these things whilst navigating our own personal challenges at home. When does work start? When does it stop? Where can our business conversations or activities take place without intruding on the privacy of our loved ones whose home it is as much as ours? Given these new realities, how many of us forget that throughout the pandemic many workers have still needed to go onsite each and every single day as it's an essential requirement for their job. Think of healthcare workers and construction workers. Think of police, and firefighters, those who work in waste disposal, electricians, plumbers, vets. Think of retail and hospitality. These first-line workers have needed to be able to easily communicate with their remote colleagues whilst at the same time still be safe on the job.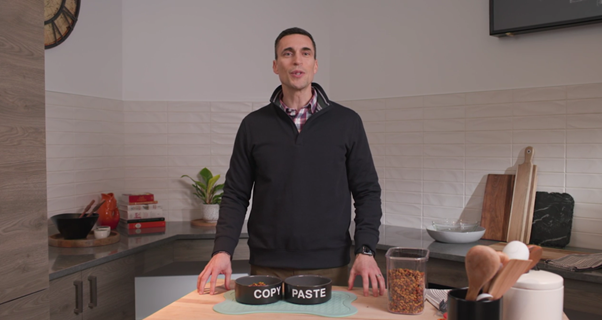 As vaccination programs roll out across the world, we now begin to think and to re-imagine how work will be as we enter a period where the pandemic becomes more manageable. What is already clear is that things are not going to return to the way they were pre-pandemic. Some of us will remain at home. Some of us will go back to working or continue to work onsite. Others may choose to work at home or onsite in a hybrid setup depending on how it makes sense to them. This is not conjecture. The statistics back this up. Over 80% of managers expect more flexible work from home policies post-pandemic; 70% of employees expect to adopt flexible work from home policies. Yet the key insight of Hybrid is this: as Jared notes, in our experience of living through the pandemic we come to understand that whilst physical spaces will always be important, we cannot rely on them or being together in person the way that we used to. Because we cannot rely on them, cloud powered technologies such as Microsoft Teams are fundamental to how businesses support working from home, working onsite or anywhere in between. Look at the numbers for Teams since the start of the pandemic – daily active usage (DAU) has rocketed to 115 million, up from 20 million at the end of 2019 when it first emerged out of China. 30 billion collaboration minutes worldwide by Microsoft 365 users in a single day. Astronomical growth.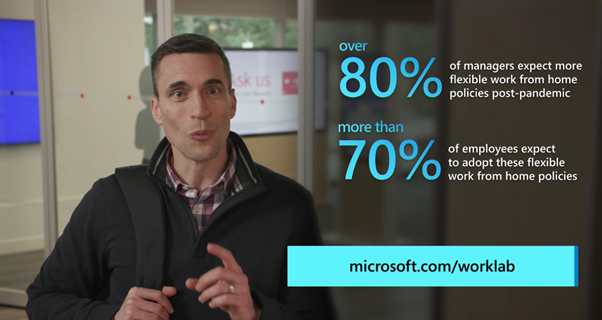 Yet growth isn't just about Covid in-itself. Microsoft has worked hard and relentlessly over the course of 2020 to introduce over 100 new features for Microsoft Teams which has helped organisations and their users communicate and collaborate more effectively wherever they may be. Two examples that Hybrid gives to illustrate this are Large Gallery Mode which allows attendees to see more colleagues and up to 49 video feeds at the same time and Together Mode – a unique meeting experience where everyone is together within a virtual shared space designed to reduce meeting fatigue. Going beyond Jared's examples, some of the other features introduced throughout 2020 include Breakout Rooms, Custom Backgrounds, Hard Mute, Pop Out Chat Meetings and Calling, the New File Experience and closer integration with SharePoint, Sensitivity Labels, Meeting Extensibility, the Yammer communities app, new Power Platform apps, Spotlight mode, Raise Hand, Live Captions, Presence duration and Skype Consumer Interop. It's difficult to articulate just how much innovation has gone into Teams or do justice to all the passionate engineers and product managers who have clearly thrown themselves into this to deliver the functionality organisations have needed to succeed throughout the pandemic.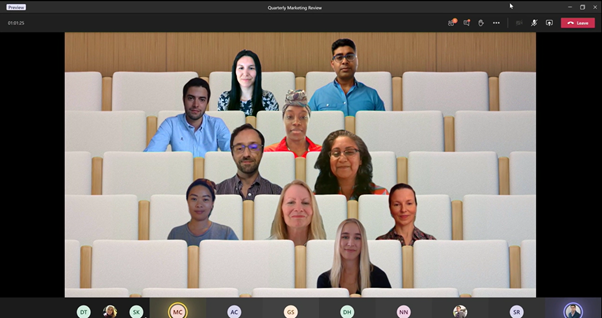 Moving onto some of the new features for Microsoft Teams which were introduced in Hybrid and which will bring a new dimension to how we will work in the hybrid workplace, we saw Endpoint transfer allowing users to seamlessly move their calls between different devices – for example from a laptop to a mobile device – without any interruption in call service or quality. Great for wanting to get up and go for a walk on that call when you've been sitting on that chair at home all day.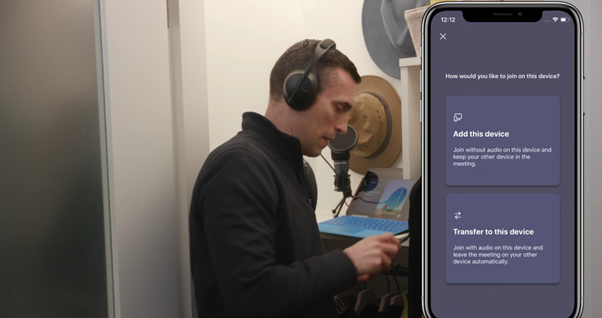 We saw Dynamic View. Dynamic view intelligently arranges the elements of your meeting for an optimal experience and lets you control who shows up alongside content that's shared. For example, you can place the gallery at the top of the meeting screen, so people appear at the top of the meeting window enabling a more natural eye gaze with other participants. The participant gallery also auto-adjusts when the meeting window is resized. This will help to make meeting more engaging and, for many of us, help us to break out of the grid view we have become accustomed. It will be great to see colleagues' reactions as content is shared.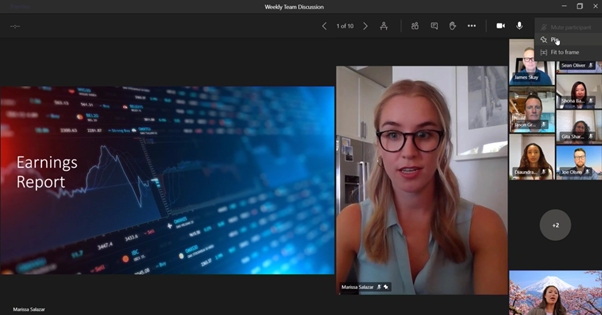 One of the features announced that will excite many Teams users is Teams Connect, otherwise known as Shared Channels. Teams Connect enables users to share channels in Teams across multiple organizations meaning you can collaborate – chat, meet, use apps, share, and co-author documents in real-time with individuals and teams that have an Azure Active Directory all without having to switch tenants – a pain point for many users and which many IT pros have flagged. Admins have access to granular security and compliance controls, allowing them to stay in control of how external users access data and information. This is a real game changer – and what is less known about Teams connect is that you can share channels across multiple Teams in your own organisation!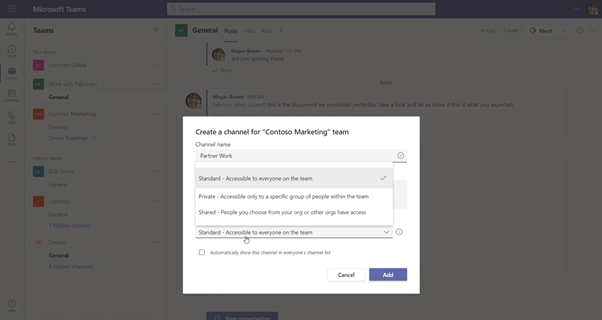 Next, we have Presenter Mode. Presenter mode empowers you as a presenter to customize how your video feed and content appear to the audience. There will be three options available. Standout which shows your video feed in front of the shared content, Reporter which has content as a visual aid above your shoulder like how a news report on television looks and Side-by-side which displays your video feed next to your content. This experience will allow you to form a much stronger connection to your audience where you can transmit your energy and personality into the presentation.
Finally, following on from the standard meeting and Live Event we will see the release of Webinars. A meeting organizer can easily add a registration page to a meeting to better manage attendance before and after any engagement. Following registration, attendees will automatically receive an email confirmation with a calendar invite for a simple join experience. Teams will support interactive webinars for up to 1,000 attendees including rich presentation options, reactions, and controls to disable chat, audio, and video. This will seamlessly scale to accommodate 10,000-person view-only broadcast experience and 20,000-person to the end of 2021 to support throughout the pandemic. Following a webinar, the organizer can use reporting to learn who attended and how long they participated. In addition, they can also upload contacts to other marketing tools to manage ongoing communication. All this will be delivered in Q1 2021. Another game changer.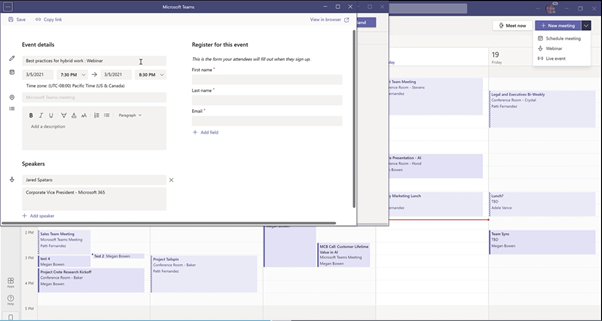 Moving onto Teams Rooms, the hybrid workplace will demand an inclusive and equitable meeting experience whether remote, onsite, or even on the shop floor. Everyone needs to be seen and heard clearly no matter where they join from. Large gallery view and Together Mode in Microsoft Teams Rooms brings users together in the same form, where a second screen such as a Surface Hub 2S can be used to display and work the content.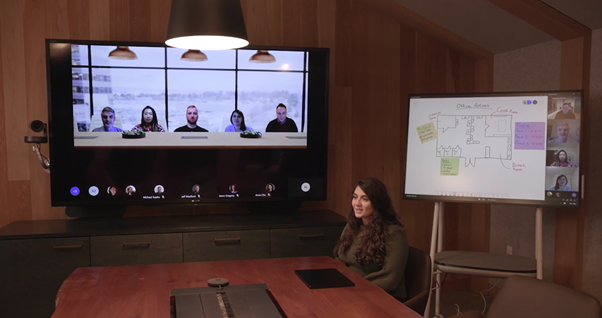 We will also see the introduction of the intelligent speaker. The intelligent speaker brings speaker attributed captions and transcriptions to Microsoft Teams Room which enables attendees to easily follow along with what has been said and who said it. Using advanced speech recognition powered by Cortana, it can identify and differentiate the voices of up to 10 people in meeting rooms and apply their name and profile picture next to their transcripts.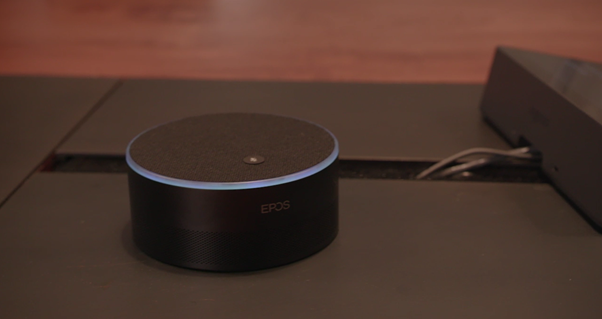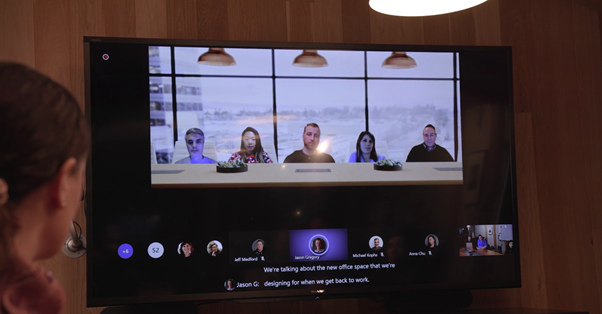 There were three reasons why this segway on teams meeting rooms was so exciting: Firstly, there was a great demonstration of Virtual Whiteboarding and how people can work together to ideate and be creative from anywhere on any device, using Surface Hub 2S and an iPad as examples. This really drives home how Teams removes location and environment as barriers to share and start a great dialogue with others on the idea we have to move things forward.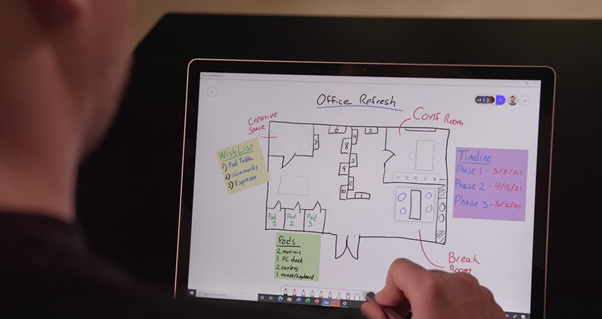 Secondly, Jared gave us a peek into how Microsoft see the new Casting to Teams Rooms evolving and how this could be leveraged to be able to share content on any screen.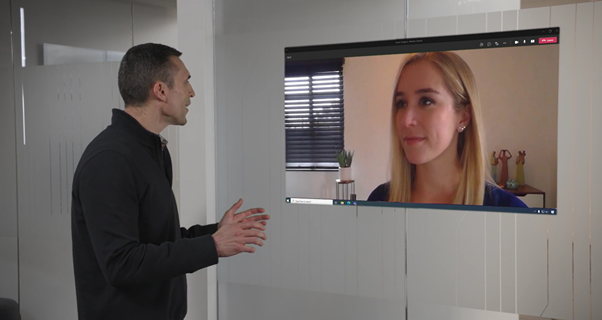 Thirdly, Jared also gave us insights into how Microsoft see Microsoft Teams Rooms themselves evolving. Designing for a future of flexible working means rethinking about physical spaces. What does the meeting of future look like? Fluid, dynamic and cloud powered, where everyone feels included, engaged, and empowered to bring their best ideas.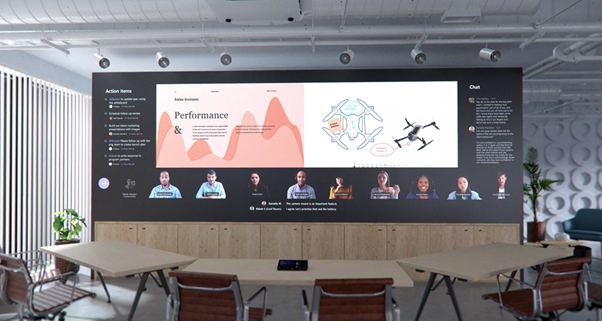 At the conclusion of Hybrid, Jared says that Microsoft are 'designing experiences to empower people in a work from anywhere world' where they can work, learn, and collaborate whether that is at home, on the go, in the office, or from the manufacturing floor. Everything shown in this session has been 'a scaffold to navigate a hybrid world' with Teams as that organising layer. Yet Teams alone cannot give business leaders such things as ways to foster trust, build a culture and establish deep connections amongst employees – things which ultimately makes for a resilient organisation. This is the beginning of a conversation for Microsoft Viva. Built on Teams, Teams as the foundation of the employee experience as delivered by Viva.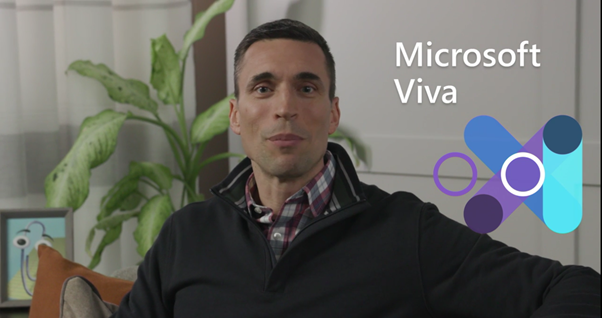 For a session that was a little over 15 minutes, this had a significant amount of content and delivered masterfully as you would expect. But why should this session matter to us as IT Pros at all? Because it is important to understand where we are headed. Why is it important to know where we are headed? Because we need to lead and help organisations – our customers as well as our own – re-imagine how work will be as we move into a period where the pandemic becomes manageable. In our experience of living through the pandemic, we come to understand that whilst physical spaces will always be important, we cannot rely on them or being together in person the way that we used to.
And that is why we need Microsoft Teams. It's no longer simply a tool to communicate and collaborate. When we have this organisation layer – this scaffold, this foundation upon which we can operate from anywhere – we can begin to build upon that and focus on the employee experience. By getting to where we give workers what they need wherever they may be in order to thrive in challenging times; we are developing resilience in a way we never could before.
Resilience is the reason we can never go back.
Read More here:
See great sessions on Microsoft Teams and Microsoft Viva at MS Ignite
About Chris Hoard
Blog: https://www.microsoft365pro.co.uk
Twitter: https://twitter.com/microsoft365pro
Brought to you by Dr. Ware, Microsoft Office 365 Silver Partner, Charleston SC.