This article is contributed. See the original author and article here.
Navigating this global pandemic and the aftermath has been one of the toughest challenges in recent times. Organizations are looking to maintain cohesivity and safely return to physical spaces. Microsoft 365 and Microsoft Teams can help.
This article outlines sixteen ideas for staying connected and safely managing your return to shared physical space. Please reach out to your Customer Success Manager or Account Technology Strategist for additional details.
Staying connected whilst working remotely
Maintaining a connected culture without being together physically is challenging. Leveraging Teams native collaboration and Teams Apps can help:
Let's start with the basics of remote work – Enabling remote work with Microsoft 365 Series – Microsoft product teams discuss the implementation of Microsoft 365 to help your employees meet and collaborate remotely, as well as engage audiences through virtual events and communications.
Company Communicator – This app template enables communication teams to create and send chat messages such as work from home announcements, emergency alerts, or any organization-wide broadcast. Is Email really the best vehicle to capture employee's attention in times of crisis?
Custom Stickers – Self-expression is core to a healthy team culture. This app template allows your users to use custom stickers and GIFs within Microsoft Teams. This template provides an easy, web-based configuration experience where anyone with configuration access can upload the GIFs/stickers/images they want their end-users to have, allowing your entire team to use any set of stickers you chose.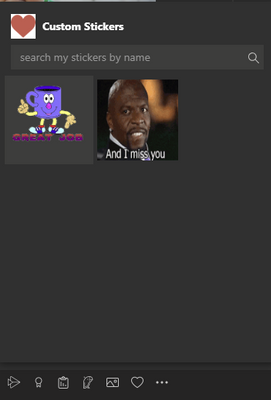 Praise – Science agrees: People are happier and more productive when they get recognition for their efforts. Send acclaim to your employees and coworkers with Praise. Deliver in a chat, or for wider recognition, send it in a channel conversation. Revel in the good vibes.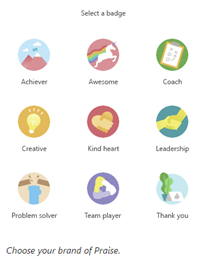 IceBreaker – Icebreaker is a Microsoft Teams bot that helps your team get closer by pairing two random team members up every week to meet. The bot makes scheduling easy by automatically suggesting free times that work for both members. Strengthen personal connections and build a tightly knit community with this app template.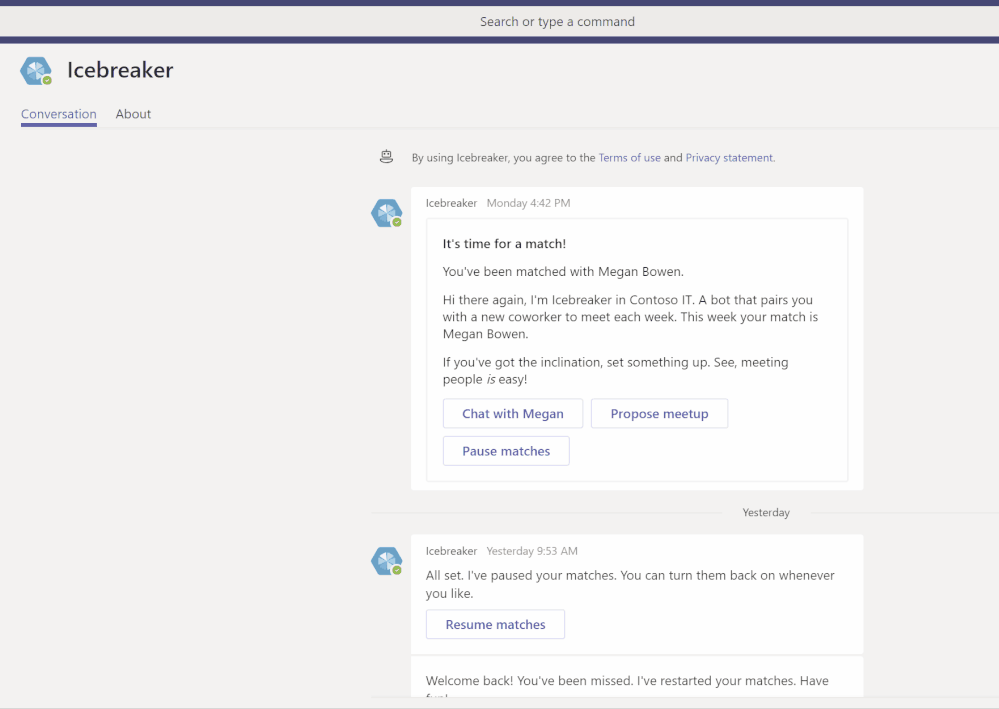 Disco – Disco is 3rd Party app that makes it easy to celebrate your company culture and values. Bring your culture online by making your mission and values visible and actionable with Disco: Recognize people in real-time when they live your values and uncover trends and metrics on values usage.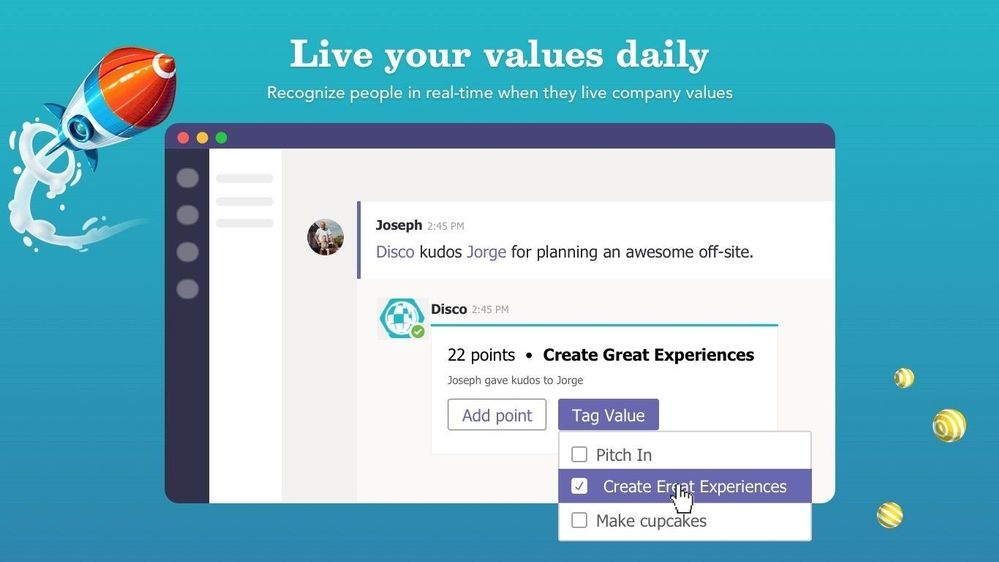 Virtual Coffee or Happy Hours –Virtual Coffee or Happy Hour in Teams allow for a sense of normalcy. Interaction with other humans – even virtually – is therapeutic and informal office interaction often can spur brilliant ideas.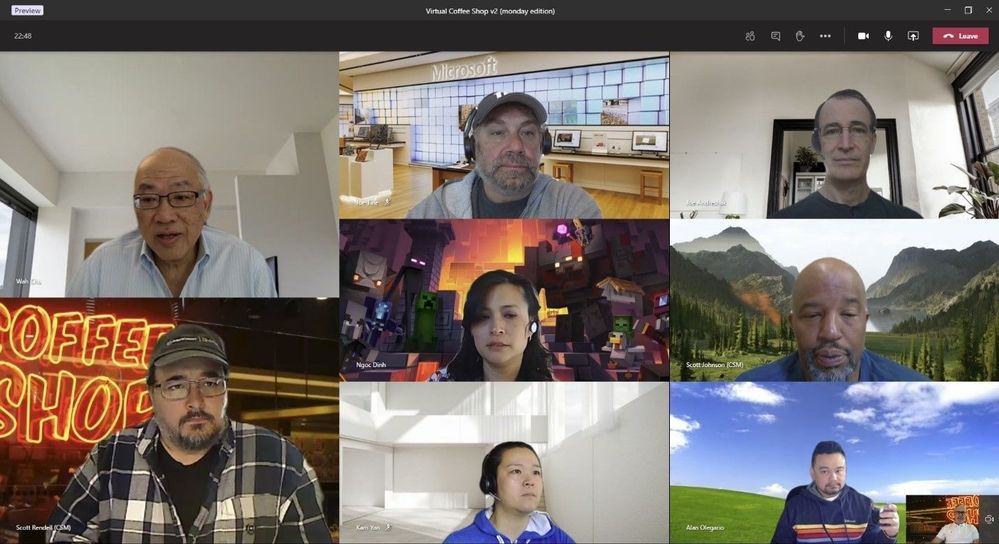 Incident Reporter App Template – Incident Reporter is a Microsoft Teams bot that optimizes the management of incidents in your organization. IR can be used to track pandemic related incidents. The bot facilitates automated incident data collection, customized incident reports, relevant stakeholder notifications, and end-to-end incident tracking.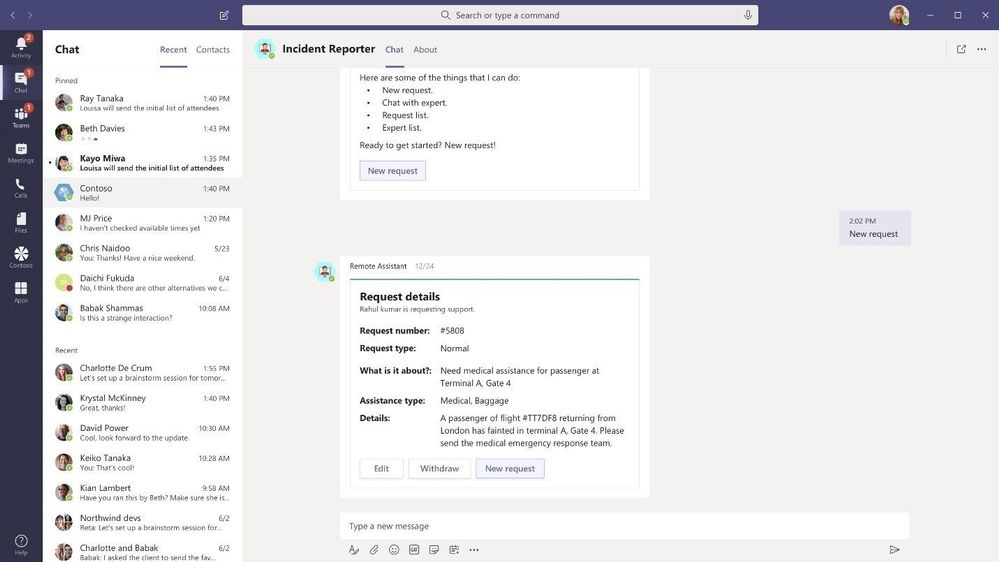 Remote Support App Template – Remote Support is a Microsoft Teams bot that provides a focused interface between support requesters throughout your organization and the internal support team. End-users can submit, edit, or withdraw requests for support and the support team can respond, manage, and update requests all within the Teams platform.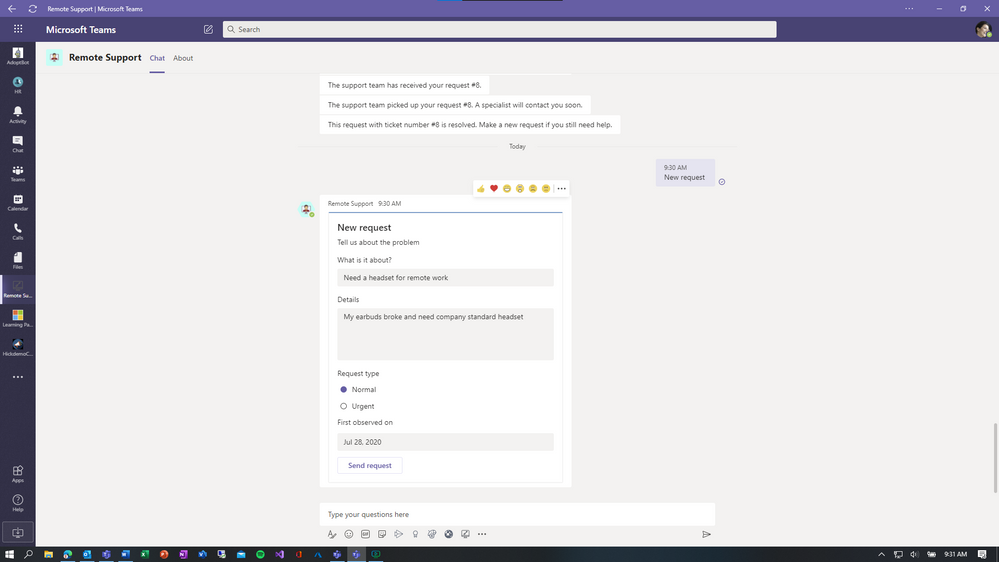 Facilities Bot with FAQPlus – FAQPlus is a chat bot that can ingest a wide variety of sources to create QnA pairs. FAQPlus also has escalation if users need more help. Use FAQPlus to create a Facilities Bot based on your existing assets to answer common questions like which offices are open or building sanitation procedures.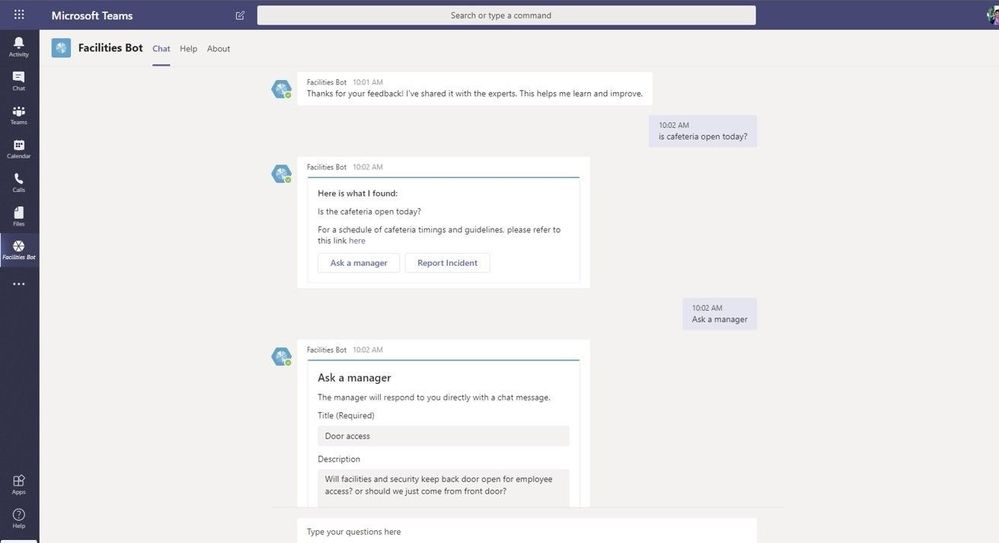 Crisis Communication App – Crisis Communication app provides a user-friendly experience to connect users with information about a crisis. Quickly get updates on internal company news, get answers to frequently asked questions, and get access to important information like links and emergency contacts.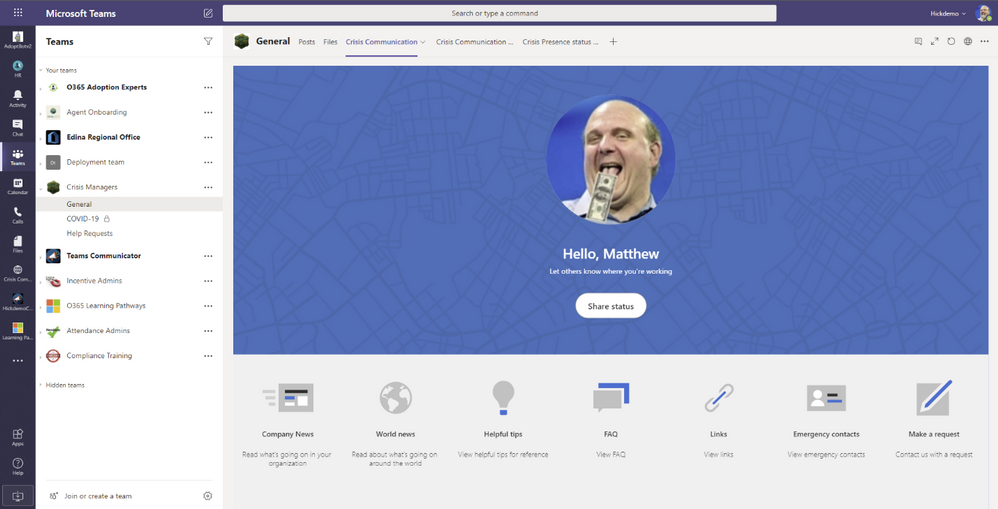 Easing the return to shared physical space
As we move to re-open facilities, we need to adhere to local law and guidelines. Teams Apps can help manage reallocation of corporate resources to meet these critical priorities.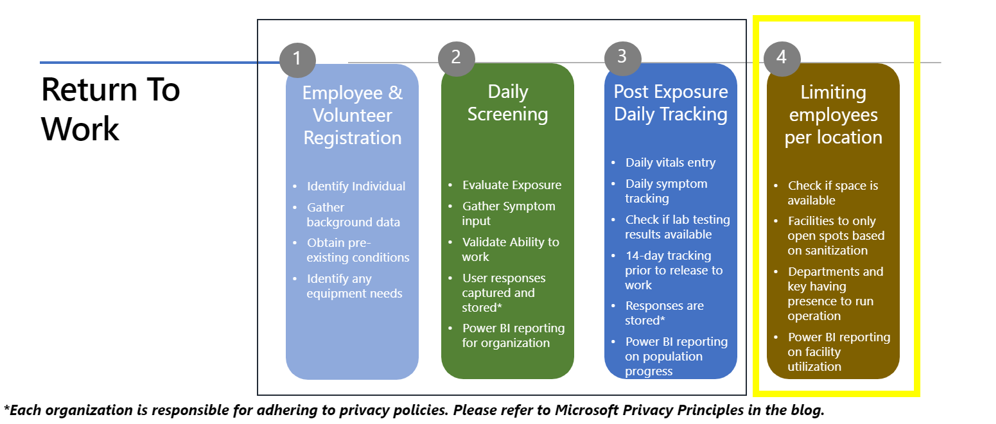 Again, let us start with the fundamentals – Operational Readiness – did you radically reconfigure your network to support remote workers? Some risk exists with network infrastructure as users come back to central locations en masse. Here are some key resources to help:
Now for some apps that will help return to the Office:
Book-a-room bot – Book-a-room bot lets you quickly find and book a workspace on the go. Users can see available working locations, depending on the selected location/building, and select one from the list to book the space.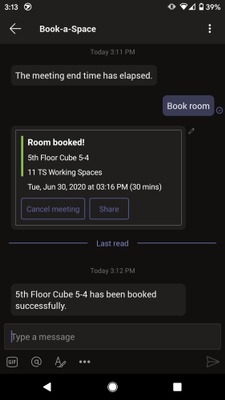 Microsoft Shifts – This schedule management tool helps you create, update, and manage schedules for your team. Key features allow office managers to share available spaces to employees based on floor locations, let departments manage allocated space and publish list of suggested activities while employees are on site.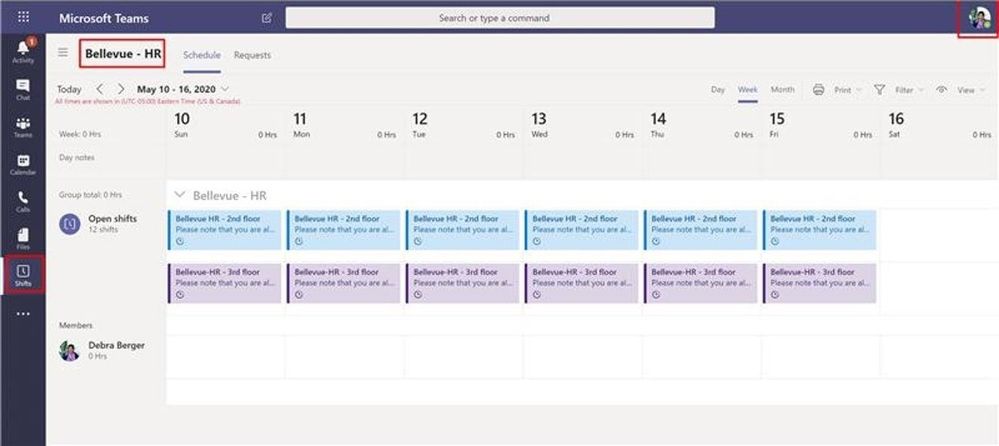 Building Access App – The Building Access app can be used by organizations to bring employees back to office facilities safely. The App allows facilities managers to manage facility readiness, define occupancy thresholds per floor or open space, set eligibility criteria for onsite access and allows employees to reserve an office workspace after providing self-attestation on key health questions. Executives and facility managers can use the included Power BI dashboard to gather insights needed for planning purposes.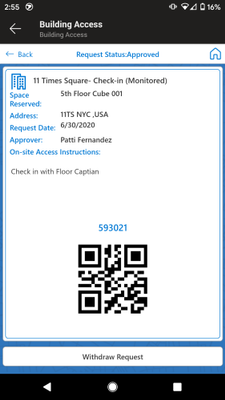 Return to Workplace Solution – Reopen responsibly, monitor intelligently, and protect continuously with solutions for a safer work environment:

Location Readiness dashboard helps determine the readiness of the facilities and efficiently manage their safe reopening.
Facility Safety Management gives facility managers the tools they need to manage the reopening and readiness of the facilities.
Workplace Care Management gives health and safety leaders the tools they need to actively manage COVID-19 cases, identify hot spots for safety improvement, and import data from contact tracing systems to determine exposure.
Employee Return to the Workplace offers your workforce the self-service tool that they need to feel confident about returning and remain productive while onsite. They can use Employee Return to the Workplace to check in to work remotely and self-screen before entering a building.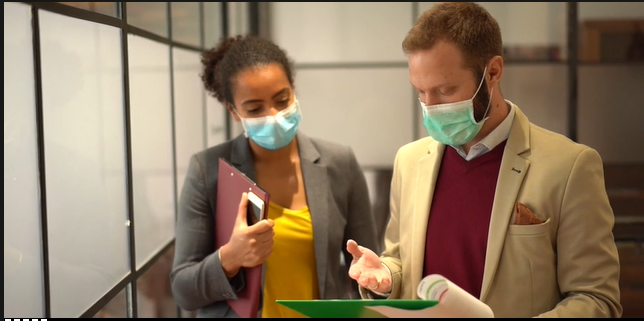 See this great post from our friends in Healthcare Return to work- office space distancing
Conclusion
Maintaining cohesivity is challenging while everyone is working elsewhere. We need capabilities and tooling to safely allocate space when it is time to return to the Office. Teams Platform has numerous options by way of built in capabilities and apps to help you address both challenges.
Brought to you by Dr. Ware, Microsoft Office 365 Silver Partner, Charleston SC.