This article is contributed. See the original author and article here.
Configuration Manager is localized and released in eighteen server languages and twenty-two client languages. As we implement new features in each update release, new user interface (UI) elements are created and new strings are added and translated into our localized languages.
Thank you for your previous feedback on our language quality in Configuration Manager current branch. To continue this review process in Configuration Manager current branch 2010 we have uploaded PDF files that contain the new UI changes for Configuration Manager current branch 2010 for each language.
To review:


Download the CM2010 Localized UI review cab file and extract the files.


Select the PDF for the language you would like to review. See the language reference below.


Read through the screenshots of the new UI and the highlighted changed areas on the existing UI.


Send us feedback from Configuration Manager console.


In the description include:




the PDF filename you are reviewing


the item ID for that UI surface


The string you are giving feedback on


Your comments or proposed replacement string


Add a screenshot if needed to help clarify the issue.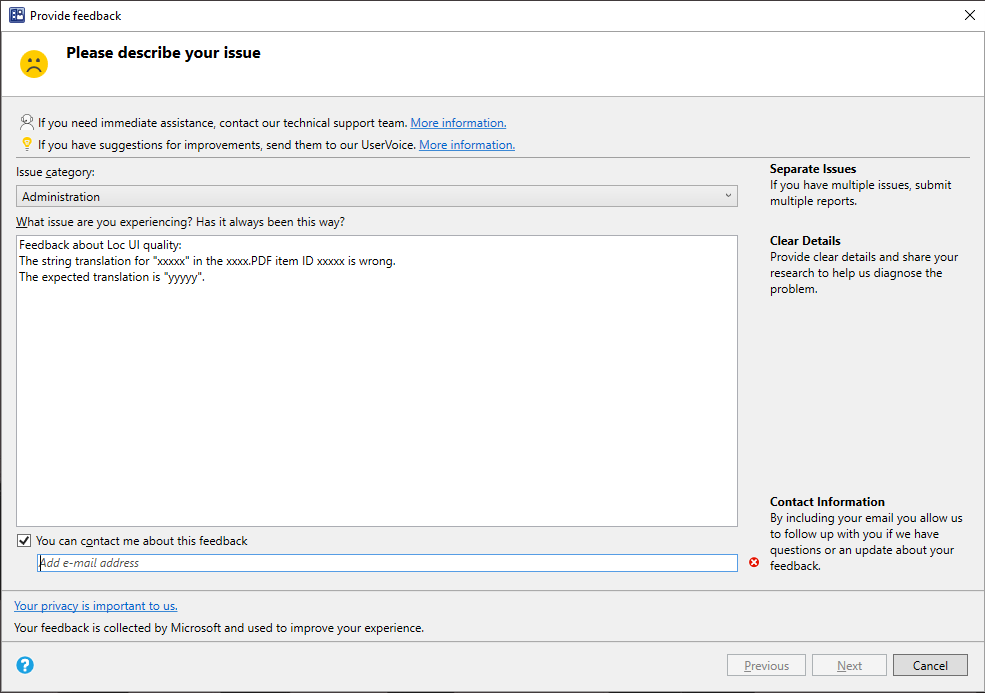 Language reference
Chinese (PRC) – chs
Chinese (Taiwan) – cht
Czech – csy
Danish – dan
Dutch (Netherlands) – nld
English (USA) – enu
Finnish – fin
French – fra
German – deu
Greek- ell
Hungarian – hun
Italian – ita
Japanese – jpn
Korean – kor
Norwegian (Bokmal) – nor
Polish – plk
Portuguese (Brazil) – ptb
Portuguese – ptg
Russian – rus
Spanish (Modern) – esn
Swedish – sve
Turkish – trk
We ask for structured reviews as new releases are available. But feedback about the language quality in the Configuration Manager user interfaces, is always appreciated at any time.
Thanks for your help!
The Configuration Manager Team
Brought to you by Dr. Ware, Microsoft Office 365 Silver Partner, Charleston SC.