This article is contributed. See the original author and article here.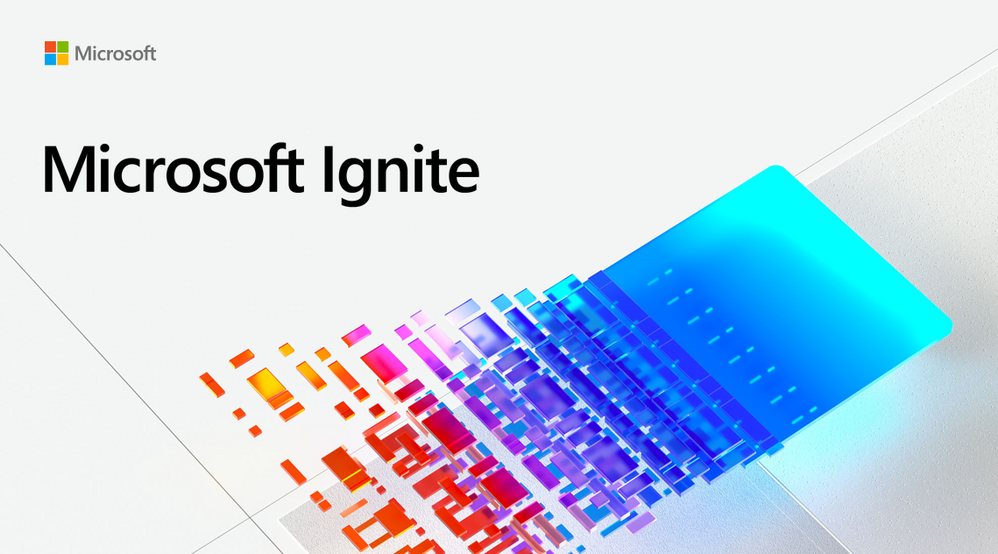 Are you looking forward to another virtual Microsoft Ignite this spring? The Humans of IT Community will be bringing a compilation of stories where humanity and technology intersect all in one track, so that you can discover how to empower your community, build meaningful careers, and consciously choose to use technology for good.
As many of may have already heard, there will be a Microsoft Ignite Spring 2021 on March 2-4. We are thrilled to announce that Humans of IT will be hosting 6 sessions at the upcoming event. P.S. If you haven't already heard, Microsoft Ignite is free to attend, so what are you waiting for? Register today.
6 Sessions You Don't Want to Miss at Microsoft Ignite Spring 2021
Mental Health Check in Power App: Using Tech to Manage Anxiety and Build Community | Tuesday, March 2, 2021 | 11:00 AM – 11:30 AM PST | REGISTER HERE
Speakers: Jon Russell, Power Platform Consultant, Quantiq
Now more than ever, mental health struggles and social isolation are both things that challenged many people in the last year. Join us to hear how Jon Russell (from JonDoesFlow.com) merged his two passions, Mental Health and Power Platform, to build an app to help manage his anxiety and ended up helping others along the way. Learn how he used tech in his mental health journey with his check-in app and how he helped build a supportive community of over 250 people to look after his town and connect to one another.
Blending Worlds: Empowering Humans through Mixed Reality |
Tuesday, March 2, 2021 | 9:15 – 9:45pm PST | REGISTER HERE
Speakers: Alexandra Petty, Xerxes Beharry, Alexander Meijers, Niels Broekhaus
The power and potential of mixed reality in changing the world is tremendous, and we are only at the tip of the iceberg as we navigate the new normal of a distributed, remote workforce. Join this session to hear from our speakers on how they are leveraging mixed reality to solve complex problems, create positive social impact and empower ALL humans. Learn about where they believe the future of mixed reality is headed and the role you can play in driving this transformation.
How Gold Student Ambassadors are empowering others by using tech for good | Wednesday, March 3, 2021 | 9:15 – 9:45pm PST | REGISTER HERE
Speakers: Navika, Simran, Pablo, Phantip Koklanon, Antony Diaz
In this panel. Gold Student Ambassadors will discuss their work in equality in education, renewable energies, and building student communities on both a local and global level. Hear more about how students in the Microsoft Learn Student Ambassadors program pursue their passions by helping others learn about the vast world of technology and how to gain access to it. Come learn more about the incredible work these students are doing to better our world through technology!

Transforming communities and nonprofit organizations through digital access, skilling, and support | Wednesday, March 3, 2021 | 9:15 – 9:45pm PST | REGISTER HERE

Speaker: Darrell Booker, Corporate Affairs Specialist, Tech for Social Impact, Microsoft
The last year has amplified gaps in digital access and skilling, the importance and power of technology, and the need to address this at the local level to support our most vulnerable communities. Darrell Booker leads Microsoft's Nonprofit Tech Acceleration (NTA) for Black and African American Communities program and is on the forefront of this work to combat the digital divide and empower nonprofits to have even more impact through access to and adoption of technology.
Productivity Tips & Tricks for the Age of Digital Overload | Wednesday, March 3, 2021 | 7:30 – 8:00pm PST | REGISTER HERE
Speakers: Loryan Strant, Megan Strant
Working styles have changed significantly – we have more meetings, fewer breaks between them, too many online conversations to count, and never-ending digital distractions. Loryan and Megan Strant will discuss the executive functioning challenges this presents for neurodiverse and neurotypical people alike. Learn how they leverage technology to stay productive and how their learnings can help everyone.
The Human-Technology Symbiosis: An EDU Success Story |
Thursday, March 4, 2021 | 1:30 – 2:00am PST | REGISTER HERE
Speakers: Tracy van der Schyff, Neil Treurnicht, Quinton Mulder, Tryphine Nota
We'll be taking a look at the evolution of online education in 2020. This magical triad will give us a look into the struggles they had to overcome, the lessons they learnt and help us gain perspective through the eyes of the 3 main characters in the education space: EdTech Admin, Teacher & Student.
They'll shed light on how when doing the right things, for the right reasons, humans not only survive, but thrive.
Want to register today?
After reading this, I hope you're as excited as we are about Microsoft Ignite Spring 2021 and featured Humans of IT sessions. Register online to secure your virtual seat!
#HumansofIT
#MSIgnite
#CommunityRocks
#ConnectionZone
Brought to you by Dr. Ware, Microsoft Office 365 Silver Partner, Charleston SC.