This article is contributed. See the original author and article here.
When: 11/16/2020 @ 1PM Central, 2pm Eastern
Welcome to HLS Security Monthly! In this episode, Microsoft's Scott Murray and Tony Sims are going to discuss how detect, protect, and respond to ransomware with the Defender stack.
To add the Webcast invite to your calendar click on the .ics calendar invite link below. You can also click the direct link shown on the day/time of the event as well.
Thanks for visiting – Michael Gannotti LinkedIn | Twitter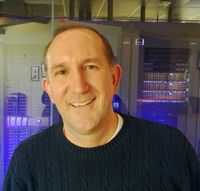 Michael Gannotti
Brought to you by Dr. Ware, Microsoft Office 365 Silver Partner, Charleston SC.