This article is contributed. See the original author and article here.
Welcome to HLS Security Monthly! During this live webcast Microsoft's Scott Murray and Jeremy Windmiller are going to touch on some of the security highlights from Ignite focusing on a handful that are directly relevant to Healthcare and Life Sciences.
When: 10/05/2020 at 1pm Central, 2pm Eastern
Featuring: Jeremy Windmiller – Microsoft Security and Compliance Technical Specialist
To attend this live webcast you can click on the provided link below on Monday 10/05 at 2pm Eastern/1pm Central, or grab the .ics calendar invite to add the event with link to your calendar. *Hint, download the .ics calendar invite file and share it with your security colleagues!
Thanks for visiting – Michael Gannotti LinkedIn | Twitter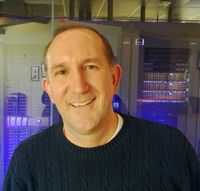 Michael Gannotti
Brought to you by Dr. Ware, Microsoft Office 365 Silver Partner, Charleston SC.