This article is contributed. See the original author and article here.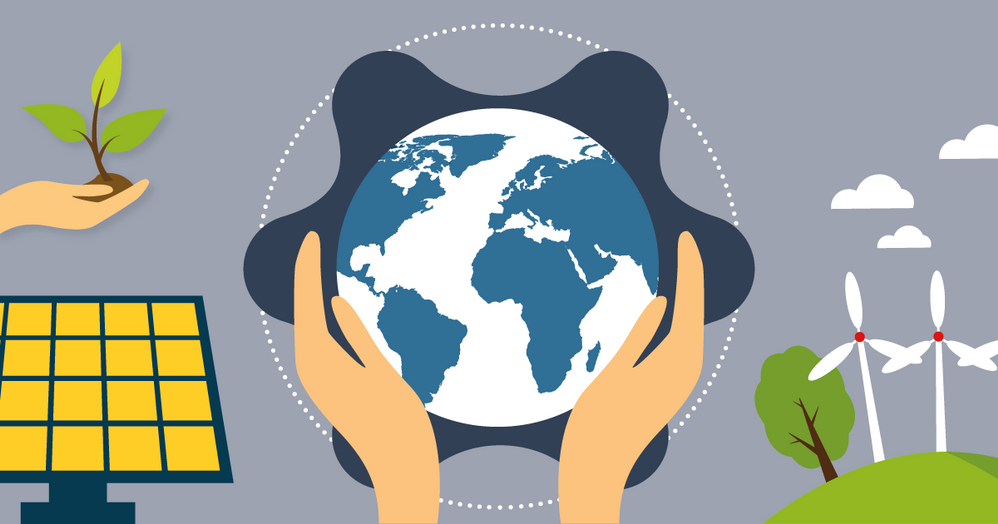 Hack the climate – for a sustainable world!
Climate hackathon, organised and hosted by Stratiteq in partnership with Microsoft, will take place online 22nd – 26th March 2021. This will be an important part of the progress toward a more sustainable future by reducing the environmental footprint, accelerating research, and helping companies build sustainable solutions.
Environmental challenges are many, each with its own complexity. In some areas, we have come a long way, in other areas humanity has barely moved.
What makes this Hackathon unique, is that all the challenges will be real-life scenarios provided by non-profit organizations that have a key role in solving some of the climate challenges but might not have enough resources or technical competencies.
If you want to be part of this hackathon and work on these real-life challenges, register on: https://hacktheclimate.devpost.com/
This hackathon's challenges will focus on:


Carbon: How to go low carbon by reducing emissions and cut energy consumption?


Ecosystem: How to preserve and protect biodiversity and health of the world's ecosystem?


️Waste: How to become more sustainable by developing products with zero waste?


Water: How to be water positive by replenishing more water than used?


Developers of all backgrounds and skills are welcome to participate, and we're looking forward to innovative contributions for an even more sustainable world.
This hackathon is about you. It's about me. It's about us and the Earth. It's a hackathon about respect for the environment and standing united for the climate, through our way of living. This is about sustainability. Nothing else can be more important.
Sign up your team and join the movement: https://hacktheclimate.devpost.com/

The road to Climate Hackathon

The road to Climate Hackathon
In order to get ready for this hackathon and sharpen your skills, Microsoft created three, two weeks long Cloud Skill Challenges that can prepare you for this hackathon in Microsoft Power Platform, Cognitive Services, and Azure Machine Learning.


More information about these challenges is available on the website.
Hello World!
Asim Hussain (@jawache), Green Cloud Advocacy Lead at Microsoft is one of the faces behind this hackathon. He recently joined Hello World! podcast where he explains everything about sustainable software engineering.
Check out this interview and learn more about sustainable software engineering & what Asim does as Green Cloud Advocacy Lead at Microsoft.
Sign up today!
Fixing the climate isn't easy, we all have a role to play. I really hope you sign up your team and come up with solutions for these environmental challenges!
Register: https://hacktheclimate.devpost.com/
Brought to you by Dr. Ware, Microsoft Office 365 Silver Partner, Charleston SC.