This article is contributed. See the original author and article here.
"Challenges are the biggest opportunity that will help you learn and grow," says Alagunila Meganathan, a 4-time MVP awardee for Azure.
Alagunila hails from the remote village of Rasipuram – whose name originates from Rasi which means "constellation" in many Indian languages – about 350 kilometres from Chennai (Madras) in the southern state of Tamil Nadu in India. And from that constellation emerged a bright tech star glowing with aspirations to empower thousands of young women to follow their tech passions.
Alagunila, who is fondly known as Nila, started her career as a college professor in the Department of Master of Computer Applications. A dual postgraduate degree holder in Computer Engineering and Computer Applications, Nila understands the difficulties of overcoming remote locations more than most.
India is a melting pot of geological terrains and languages where the landscape and linguistics change every 100 kilometres. Yet, the urge for knowledge and empowerment couldn't keep this MVP from emerging as a community leader and inspiring others to adapt to the challenges successfully.
Nila has since become an idol for the budding female tech aspirants in the community she influences. She started her journey by spreading awareness about hackathons, bootcamps, meetups and other national and international tech events. Nila, in working to spread the experience of such activities, soon connected with other like-minded MVPs to support college girls to attend events in cities like Delhi, Pune, Mumbai, Hyderabad, Cochin, Trivandrum, Bangalore and Chennai.
Travelling to such events would involve multiple days of transit across various modes of public transport, meaning hopefuls would need to cover their expenses as well as accommodation and food. Added to this was the cultural nuances of allowing young girls to travel alone with strangers away from their homes for the sake of imbibing knowledge and experience. Sometimes, families sometimes simply could not afford the expenses nor the risk involved.
So, Nila and team assisted some girls by sponsoring part of their expenses as well as exposing the tech aspirants to the opportunities of being a part of the industry. This, along with the mentorship given in speaking and writing, provided immense confidence for the girls entering the industry and during early employment.
In view of the challenges, Nila with the help of fellow MVPs set up a dedicated community Microsoft DEV. Geeks (part of the Global AI Community) for students from rural locations. The sessions were delivered in the local language to help better understanding of the concepts and build familiarity and warmth within the community.
To overcome the challenge of finding a central venue for the meetups, the team collaborated with companies to provide convenient venues which were easily accessible by public transport. This initiative started with 35 participants and slowly grew to more than 100. Soon running out of available space, the young students would stand outside the venue or employ makeshift chairs to ensure they could continue their learning journey.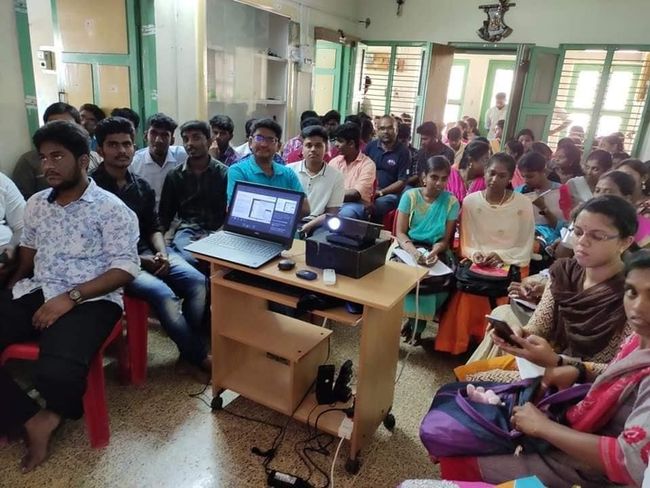 Following the sessions, the experts then joined the students for lunch on the roof. This post-session exercise became an integral part of the learning process with Lunch & Learn with Microsoft MVPs. The team continued to encourage participation with multi-language sessions, social media interaction, student feedback integration, and event invitation through the Global AI Community groups page.
Not to be deterred by the pandemic, Nila and seven other MVPs – hailing predominantly from cities like Coimbatore, Cochin, Madurai, Salem, Thiruvananthapuram, Ooty and others – started a webinar series of rural upskilling called Learn with Microsoft MVPs.
Between them, the MVPs use their expertise in Azure, Developer Technologies, and Office Applications & Development to teach students not only in India but from countries like Italy and Australia.
Online and offline, Nila believes in knowledge being the true metric of success. Therefore, she continues to follow her pursuit of knowledge by sharing more and meeting new people.
Nila advises young graduates by using her own journey of challenges and successes as an example.
A true community leader, Nila mentors young aspirants to find their preferred tech platform and continue their journey as a 'techie' in any city of their choice. Location, as evidenced by Nila, is secondary – the most important part is finding your passion and pursuing it.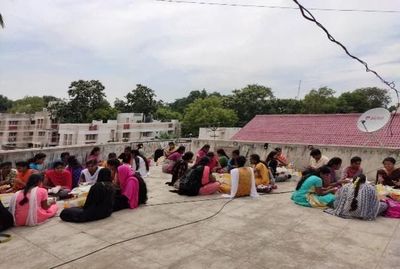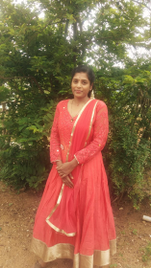 Brought to you by Dr. Ware, Microsoft Office 365 Silver Partner, Charleston SC.