This article is contributed. See the original author and article here.
This article was written by Microsoft Ignite 2020 Humans of IT student ambassador Ebonee Swann, a Computer Information Systems graduating senior from Grambling State University. This is the second article in a series featuring this year's student ambassadors. Ebonee shares about how she is currently navigating her personal career journey in tech.
Meet Ebonee – this is her story:
Ebonee Swann – Grambling State University Computer Information Systems undergraduate and Microsoft Ignite 2020 Student Ambassador
I always knew at a very young age that I craved a passion for technology. The small things such as troubleshooting the Wi-Fi at my Mom's house would excite me. It was something that I looked forward to outside of school and going to cheer practice. Everyone in my household knew if they had a tech problem, they could count on me. I knew growing up that was the direction I wanted to take, but I just didn't know how I would get there. Eventually life began to hit, and it was time to choose the college that would give me the tools I needed for success.
What changed my aspirations on life?
Nelson Mandela once said, "It always seems impossible until it's done". This has been my personal mantra since my high school graduation in 2016. I never knew where I would end up or which college I would attend until I tried my luck at Alabama State University. I started off as a computer science major and quickly knew that it was NOT the major for me. After a few classes, I realized that I was unhappy there, and that I wasn't going in the right direction. I decided it was best if I sat out a semester. During this time, I evaluated my life goals and decided to come up with another plan.
After tedious research I just knew that the college I transferred to next would be my last – I did not want to have to keep transferring and become unsettled each time. The college I decided to attend was Grambling State University – enrolling as a computer science freshman. I know what you're thinking: why was I once again going down the same road I was before I left school the first time? I did not what my options were, but I knew it was time to make a change for my life and break generational curses.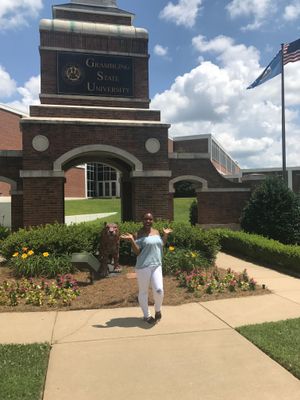 Once I enrolled, I began looking at different options to change my major and sought the help of friends who were Computer Information Systems majors and ultimately helped lead me in the right direction. It was a big adjustment since it was a major that includes marketing, management, and accounting. After the first semester of changing my major I saw the change within myself. I started to take school more seriously, gained valuable connections and built positive relationships with my professors. Grambling State's motto is, "Where everybody is somebody", and I never really understood the full meaning until I started to take my career plan more seriously. I knew at that very moment I was finally gaining the keys to success and would do everything to make the best out of it. I fell in love with my school and professors more because they started to pour into my life more. I then learned about the importance of networking and setting goals for a real tech career after college. Now that I had the tools, I needed it was time to put them into action.
I'm not going to sugarcoat it – the journey is not easy: I went through numerous interviews and rejections. However, I always viewed them as stepping stones for my next opportunity. I knew I had to be patient and remain humble even on days when I wanted to give up.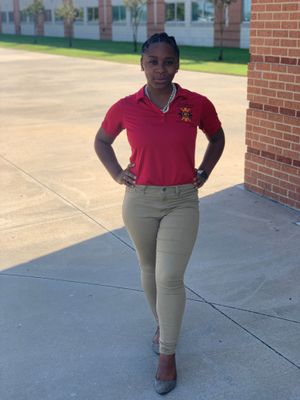 Today, I am now a graduating senior at the phenomenal Grambling State University. I have been given so many amazing opportunities that will stick with me for a lifetime. Being chosen for the Microsoft Ignite Student Ambassador is an opportunity that I would never imagine getting and it shows me that other people see and value my hard work.
I want to leave you with these words as you think about your own tech journey, no matter what stage you are in life: Never give up on your dreams even if someone says they are too big.
I want to give a huge thank you to my GSU family for molding me into a powerful and ambitious woman who will help shape the future of tech.
#HumansofIT
#StudentAmbassadors
#GramFam
#GramFam
#Igntite2020
Brought to you by Dr. Ware, Microsoft Office 365 Silver Partner, Charleston SC.