This article is contributed. See the original author and article here.
This article by Humans of IT Student Ambassador Olivia Asemota, a Computer Science undergrad student from Xavier University of Louisiana is part of our Student Ambassador Spotlight series in the lead-up to Microsoft Ignite. Olivia shares about her passion for computer science and ethics, and her future aspirations to blend the two together in her future career.
My journey into the world of computer science and technology began quite differently from other people. For me, it began when I thought I broke the internet. I remember playing on my father's computer, not really knowing what I was doing, but, nevertheless, pressing as many buttons as I could. I somehow got into the developer tools of the browser and deleted everything on the screen. I immediately froze – did I just break the browser, or worse, the entire Internet? My initial instinct was to get up, run, and never face my dad again, but a quick hit of the refresh button and everything was back to normal.
Though daunting, this slightly traumatic experience is what jumpstarted my fascination with technology. I didn't know what I did, but curiosity got the best of me, and I began trying to replicate my actions in the days following. Those experiments introduced me to the world of programming and I immediately knew that I had to learn more. From there, I began to scour the internet for online courses so I could better understand what I stumbled upon. I found lessons in Python, Java, HTML, and JavaScript, and I quickly fell in love with the creativity of programming. I grew up thinking that I had to be an artist or actor in order to be creative, but coding taught me that this was not the case. I could write code to do whatever I set my young, imaginative, mind to. It was liberating and exciting.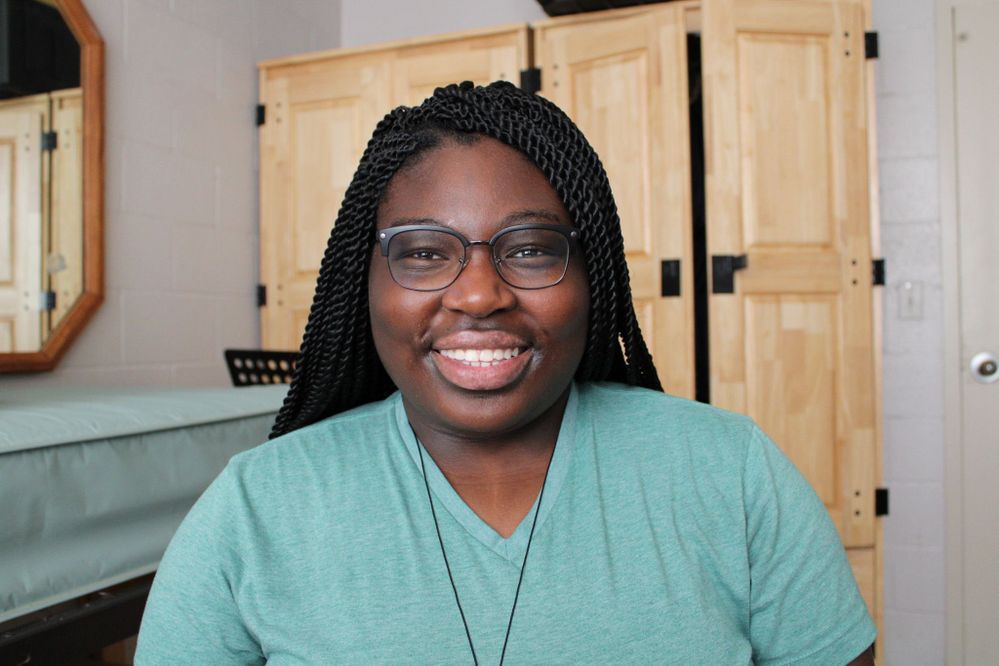 Once I got to college, I knew Computer Science would be my major. I already had dreams of working at top tech companies or starting my own business. I knew I wanted to use the skills and knowledge I gained to help other people in the best way I could. However, during that first year in college, I discovered a new passion that I believe will tie closely with my software engineering endeavors. I discovered a deep love for philosophy and ethics.
I have always been aware of the good and bad sides of technology. I love how it has shaped our world and expanded our ability to connect with people who have similar interests and beliefs as we do. We have the ability to provide aid to people on the other side of the world whether it's through monetary or vocal support. But I think there are certain ethical standards that we need to hold ourselves to, especially as it applies to AI and how it affects the lives of people around the world. Blending tech and philosophy was truly eye-opening for me.
My goal in the next 10 years of my life is to become a research scientist in Artificial Intelligence and Machine Learning. I want to help build ethical technology that benefits everyone. I believe this starts with learning about different ethical theories and how they can be applied to AI and ML. There are so many positive possibilities that these technological advancements can give us, and I'm excited to see how it continues to shape our world for the better. This is where my two passions meet. I want to help create better systems for more people, and I think it's not far out of my reach. I truly believe to begin solving these problems, we need to understand how different aspects of our society affect the way we think and thus, the way we create. Our tools and platforms are a reflection of our thoughts and feelings and maybe this is where we should begin as we move forward.
I don't have all of the answers. I believe this problem challenges us to reevaluate our connection with our environment and other people. But I do not think hope is lost. We just need to be bold and to take the right risks, and I'm optimistic that our society and way of living can be much better than ever before.
#HumansofIT
#StudentAmbassadors
Brought to you by Dr. Ware, Microsoft Office 365 Silver Partner, Charleston SC.