This article is contributed. See the original author and article here.
Azure DevOps: Update release variables across stages
Rob Bos is a Developer Technologies MVP and DevOps consultant from The Netherlands. Rob is typically working with anything DevOps related to improve flow. As a Global DevOps Bootcamp team member, he loves to automate large setups for the yearly event and uses any tool to get things done. For more on Rob, check out his Twitter @robbos81
Compare 2 SharePoint libraries at lightning speed with Power Automate
Pieter Veenstra is a Business Applications and Office Apps & Services MVP from the United Kingdom. Working in IT consultancies in both the Netherlands and the UK, Pieter has gained experience in a number of different companies and different sectors. From a background in document management, content management and workflow, Pieter now specialises in SharePoint based solutions and business development. Follow Pieter on Twitter @PieterVeenstra and his blog SharePains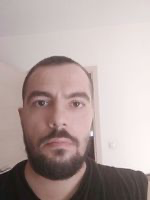 Intro to Azure Security Center
George Chrysovalantis Grammatikos is based in Greece and is working for Tisski ltd. as an Azure Cloud Architect. He has more than 10 years' experience in different technologies like BI & SQL Server Professional level solutions, Azure technologies, networking, security etc. He writes technical blogs for his blog "cloudopszone.com", Wiki TechNet articles and also participates in discussions on TechNet and other technical blogs. Follow him on Twitter @gxgrammatikos.
The better and improved Teams Whiteboard
Vesa Nopanen is a Principal Consultant in Office 365 and Modern Work, and is passionate about Microsoft Teams. He enjoys helping and coaching customers to find benefits and value when adopting new tools, methods, ways of working and practices for a daily work-life equation. He focuses especially on Microsoft Teams and how it can change how organizations work. He lives in Turku, Finland. Follow him on Twitter @vesanopanen.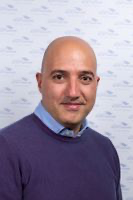 Sergio Govoni is a graduate of Computer Science from "Università degli Studi" in Ferrara, Italy. Following almost two decades at Centro Software, a software house that produces the best ERP for manufacturing companies that are export-oriented, Sergio now manages the Development Product Team and is constantly involved on several team projects. For the provided help to technical communities and for sharing his own experience, since 2010 he has received the Microsoft Data Platform MVP award. During 2011 he contributed to writing the book: SQL Server MVP Deep Dives Volume 2. Follow him on Twitter or read his blogs in Italian and English.
Brought to you by Dr. Ware, Microsoft Office 365 Silver Partner, Charleston SC.