This article is contributed. See the original author and article here.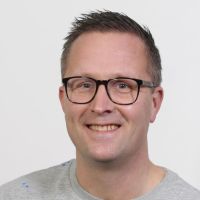 MDM policy processing on Windows 10 with Microsoft Endpoint Manager, a closer look
Kenneth van Surksum is an Enterprise Mobility MVP from The Netherlands. Kenneth works as a modern workplace consultant at Insight24 and specializes in building modern workplace solutions on top of Microsoft 365. Kenneth is co-founder of the Windows Management User Group Netherlands (WMUG_NL), which recently rebranded to the Workplace Ninja User Group Netherlands, and organizes (virtual) community meetings on a regular basis. Kenneth loves to speak about technical topics related to his daily work. Kenneth is Microsoft Certified Trainer and has multiple certifications, including the VMware vExpert award. For more, check out Kenneth's Twitter @kennethv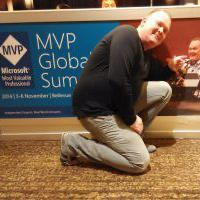 Step by Step Manage Windows Server in Azure with Windows Admin Center
Robert Smit is an EMEA Cloud Solution Architect at Insight.de and is a current Microsoft MVP Cloud and Datacenter as of 2009. Robert has over 20 years of experience in IT with experience in the educational, healthcare and finance industries. Robert's past IT experience in the trenches of IT gives him the knowledge and insight that allows him to communicate effectively with IT professionals. Follow him on Twitter at @clusterMVP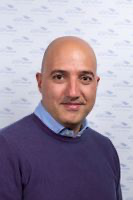 Does your Application use deprecated features of SQL Server or SQL Azure?
Sergio Govoni is a graduate of Computer Science from "Università degli Studi" in Ferrara, Italy. Following almost two decades at Centro Software, a software house that produces the best ERP for manufacturing companies that are export-oriented, Sergio now manages the Development Product Team and is constantly involved in several team projects. For the provided help to technical communities and for sharing his own experience, since 2010 he has received the Microsoft Data Platform MVP award. In 2011, he contributed to writing the book: SQL Server MVP Deep Dives Volume 2. Follow him on Twitter or read his blogs in Italian and English.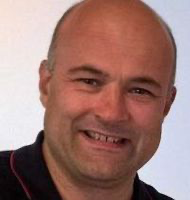 Azure Monitor Insights for Arc enabled Kubernetes Clusters anywhere
James van den Berg has been working in ICT with Microsoft Technology since 1987. He works for the largest educational institution in the Netherlands as an ICT Specialist, managing datacenters for students. He's proud to have been a Cloud and Datacenter Management since 2011, and a Microsoft Azure Advisor for the community since February this year. In July 2013, James started his own ICT consultancy firm called HybridCloud4You, which is all about transforming datacenters with Microsoft Hybrid Cloud, Azure, AzureStack, Containers, and Analytics like Microsoft OMS Hybrid IT Management. Follow him on Twitter @JamesvandenBerg and on his blog here.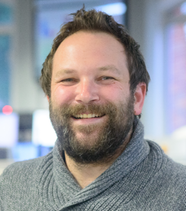 Teams Real Simple with Pictures: Setting up Supervised Chat in Microsoft Teams
Chris Hoard is a Microsoft Certified Trainer Regional Lead (MCT RL), Educator (MCEd) and Teams MVP. With over 10 years of cloud computing experience, he is currently building an education practice for Vuzion (Tier 2 UK CSP). His focus areas are Microsoft Teams, Microsoft 365 and entry-level Azure. Follow Chris on Twitter at @Microsoft365Pro and check out his blog here.
Brought to you by Dr. Ware, Microsoft Office 365 Silver Partner, Charleston SC.