This article is contributed. See the original author and article here.
A first look at Azure AD Conditional Access authentication context
Kenneth van Surksum is an Enterprise Mobility MVP from The Netherlands. Kenneth a works as a modern workplace consultant at Insight24 and is specialized in building modern workplace solutions on top of Microsoft 365. Kenneth is co-founder of the Windows Management User Group Netherlands (WMUG_NL), which was recently rebranded to the Workplace Ninja User Group Netherlands, and organizes (virtual) community meetings on a regular basis. Kenneth loves to speak about technical topics related to his daily work. Kenneth is Microsoft Certified Trainer (MCT) and has multiple certifications, he has received the MVP and VMware vExpert award multiple times. For more, check out Kenneth's Twitter @kennethvs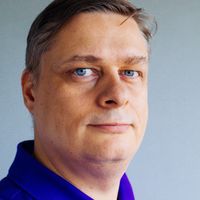 Set up organizational Teams meeting backgrounds
Vesku Nopanen is a Principal Consultant in Office 365 and Modern Work and passionate about Microsoft Teams. He helps and coaches customers to find benefits and value when adopting new tools, methods, ways or working and practices into daily work-life equation. He focuses especially on Microsoft Teams and how it can change organizations' work. He lives in Turku, Finland. Follow him on Twitter: @Vesanopanen
UNO PACKAGE: A NEW WAY TO UPDATE WINDOWS 10 AND WINDOWS SERVER 2019
Silvio Di Benedetto is founder and CEO at Inside Technologies. He is a Digital Transformation helper, and Microsoft MVP for Cloud Datacenter Management. Silvio is a speaker and author, and collaborates side-by-side with some of the most important IT companies including Microsoft, Veeam, Parallels, and 5nine to provide technical sessions. Follow him on Twitter @s_net.
Azure VM: Log in with RDP using Azure AD
George Chrysovalantis Grammatikos is based in Greece and is working for Tisski ltd. as an Azure Cloud Architect. He has more than 10 years' experience in different technologies like BI & SQL Server Professional level solutions, Azure technologies, networking, security etc. He writes technical blogs for his blog "cloudopszone.com", Wiki TechNet articles and also participates in discussions on TechNet and other technical blogs. Follow him on Twitter @gxgrammatikos.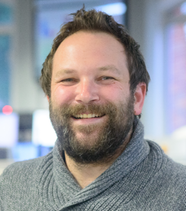 Teams Real Simple with Pictures: Using Generic Links in Approvals for SPO Docs, Sites, Videos and Lists
Chris Hoard is a Microsoft Certified Trainer Regional Lead (MCT RL), Educator (MCEd) and Teams MVP. With over 10 years of cloud computing experience, he is currently building an education practice for Vuzion (Tier 2 UK CSP). His focus areas are Microsoft Teams, Microsoft 365 and entry-level Azure. Follow Chris on Twitter at @Microsoft365Pro and check out his blog here.
Brought to you by Dr. Ware, Microsoft Office 365 Silver Partner, Charleston SC.