This article is contributed. See the original author and article here.
Jiří Činčura is an independent developer focusing on data and business layers, language constructs, parallelism and databases. Specifically Entity Framework, asynchronous and parallel programming, cloud and Azure. He's a Microsoft MVP and you can read his articles, guides, tips and tricks at www.tabsoverspaces.com. Follow him on Twitter @cincura_net.
VirtualBox on Azure VM for testing or run Old apps
Pantelis Apostolidis is currently a Solutions Architect at Office Line SA and Microsoft Azure MVP. The last 10 years he has been involved to major Cloud projects in Greece and abroad. His educational background includes a diploma in Tourism Management from the Technological Educational Institute (TEI), a diploma in Computer Network Engineering and a lot of Microsoft Certifications. Also, he is an author, blogger and speaker. Follow him on Twitter @papostolidis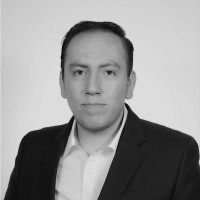 Azure DevOps: Automate your release pipeline to provision a Docker container to Azure Web App for containers
Dave Rendón has been a Microsoft Azure MVP for 6 consecutive years. As an IT professional with more than 10 years of experience, he has a strong focus on Microsoft technologies and moreover on Azure since 2010. He supports the business developers and sales teams at Kemp from a technical level. I also support the account managers by developing a firm understanding of their customer's technical dilemma(s) and providing a sound technical solution. Follow him on Twitter: @DaveRndn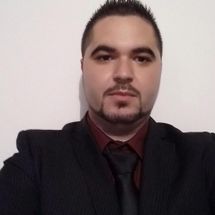 Anthony Giretti is a specialist in web technologies with 14 years of experience. He specializes in particular in Microsoft .NET and he is currently learning the Cloud Azure platform. He has twice received the Microsoft MVP award and he is also a certified Microsoft MCSD and Azure Fundamentals. Follow him on Twitter @anthonygiretti.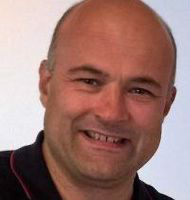 Microsoft Azure Monitor Overview #Cloud #Analytics #Hybrid #AzOps #Azure
James van den Berg has been working in ICT with Microsoft Technology since 1987. He works for the largest educational institution in the Netherlands as an ICT Specialist, managing datacenters for students. He's proud to have been a Cloud and Datacenter Management since 2011, and a Microsoft Azure Advisor for the community since February this year. In July 2013, James started his own ICT consultancy firm called HybridCloud4You, which is all about transforming datacenters with Microsoft Hybrid Cloud, Azure, AzureStack, Containers, and Analytics like Microsoft OMS Hybrid IT Management. Follow him on Twitter @JamesvandenBerg and on his blog here.
Brought to you by Dr. Ware, Microsoft Office 365 Silver Partner, Charleston SC.