This article is contributed. See the original author and article here.
Changes scheduled to be deployed starting from March 1, 2021, 7 AM PST for Azure Monitor for Virtual Machines (VM Insights) will impact the Map experience for a short duration (~ two hours). VM Insights will migrate to SHA256, and this deployment might cause the same process and connection to display twice in the Map UI during the rollout window. Performance and Health experiences under VM Insights will work as expected. There will be no impact on the billing as the number of records ingested does not change.
The changes will be deployed from March 1, 2021, to March 8, 2021, depending upon the region of the virtual machine and the Map UI might be impacted during that window.

Root-cause: The Map UI is aggregated on Process id (in VMProcess table) and Connection id (in VMConnection table) over a period of time (up to 1 hour). During the transition phase, Map UI might aggregate records based on both old and new ids and treat them as different processes or connections respectively. Here's a snippet of the impacted Map UI: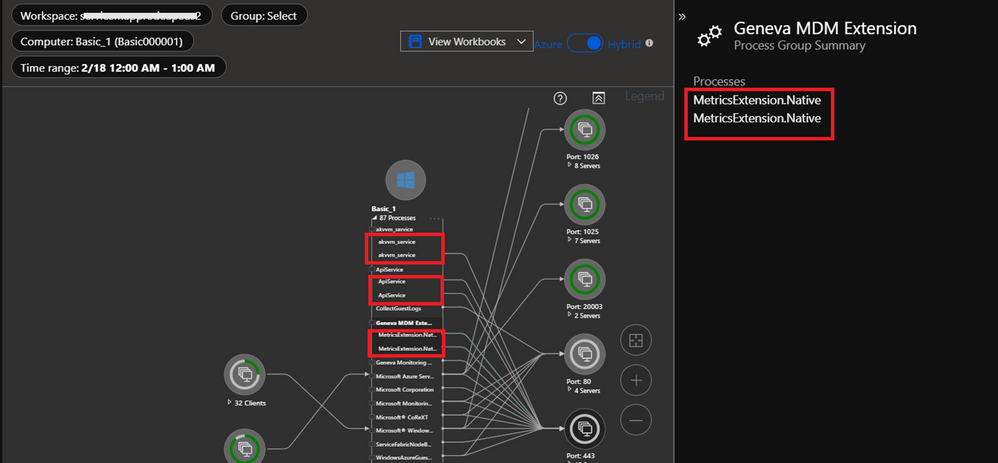 We understand that customers rely on Azure Monitor VM Insights as a critical service and apologize for any impact this incident caused.
Brought to you by Dr. Ware, Microsoft Office 365 Silver Partner, Charleston SC.