This article is contributed. See the original author and article here.
General Availability of Stream Analytics Clusters
Today we announced GA of Stream Analytics clusters!:party_popper: This Dedicated SKU is for customers with medium to large streaming workloads along with strong enterprise security requirements such as network isolation and predictable price and performance. VNET support has been one of the top asks from the community and we're very excited to take the first step in offering this capability. You can now start using ASA clusters in production right away!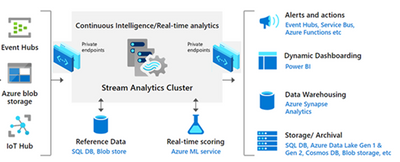 Gated preview of T-SQL streaming in Synapse
We also announced a gated preview of T-SQL streaming in Synapse. With this new capability, customers can now create and monitor their streaming jobs using their T-SQL knowledge directly in Synapse Studio. You can connect to real time streaming sources such as Azure Event Hubs and Azure IoT Hubs to do complex analytics and write directly to Synapse SQL Database with egress throughput up to 200 Mbps. If you are interested in onboarding to this gated preview, please sign up and our team will be in touch with you very soon.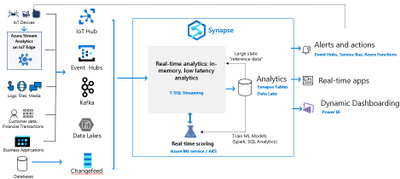 Public preview of CPU% utilization metric
Our customers have always pushed us to provide more visibility into the health of their running jobs. Until today, you could only identify bottlenecks caused due to excessive memory consumption. Meaning, if the job was bottlenecked on CPU usage, you would never be able to identify this as the root cause. We are taking the first step to expose a job level CPU % Utilization metric out of the box. And going forward, we will also allow customers to drilldown to understand which part of their streaming query is causing the bottlenecks so that you can make targeted optimizations. You can start using this metric right away to troubleshoot performance issues with your job!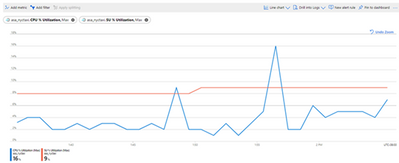 The Azure Stream Analytics team is highly committed to listening to your feedback. We welcome you to join the conversation and make your voice heard via our UserVoice. You can stay up-to-date on the latest announcements by following us on Twitter @AzureStreaming. If you have any questions or run into any issues accessing the public preview, you can also reach out to us at askasa [at] microsoft [dot] com .
Brought to you by Dr. Ware, Microsoft Office 365 Silver Partner, Charleston SC.