This article is contributed. See the original author and article here.
Organizations are rapidly transforming to meet the needs of a virtual workforce and respond to changing industry conditions. Yammer has been repowered to enable two-way communication between leaders and employees to ensure everyone has the information they need to stay safe, align on priorities and get their work done, together.
We're excited to share several changes to the All Company experience that give corporate communicators the tools to keep the entire organization informed and engaged, wherever they are.
Reach and engage all of your employees
The new composing experience provides new ways for admins to share announcements at scale, including using questions and polls in the All Company community to spark engagement and feedback. Share important news and updates, streamline change management, and get input from employees with notifications that reach them in web, mobile, and in Outlook. Admins can also use the close conversations feature to post read-only announcements.
Use the All Company to share announcements and gather feedback from the entire organization
Customize your All Company with a unique name, description, and image to create a strong identity for your All Company community. Upload a cover photo to All Company to drive campaigns across your organization or just reinforce your culture and values.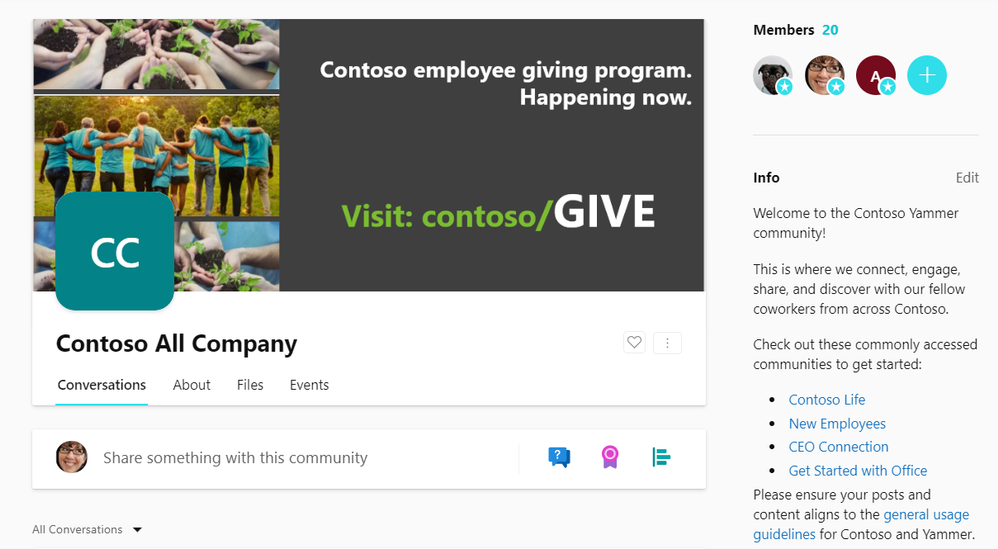 Host townhalls and company meetings in All Company using live events to align the organization and celebrate milestones. If your organization has enforced Office 365 identity in the network admin setting, then your tenant will now have an All Company that is backed by a Microsoft 365 Group, meaning you can host live events and utilize Microsoft 365 resources.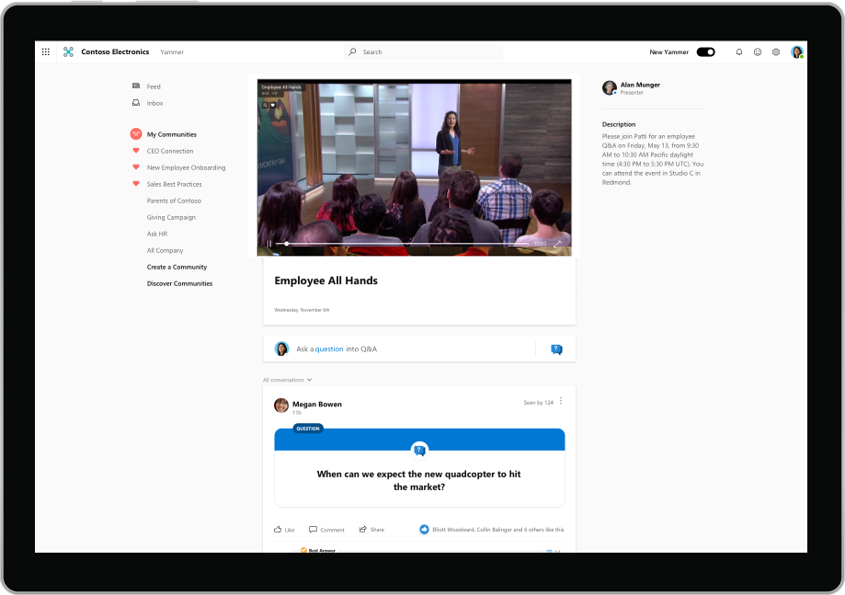 Control and co-curate conversations that take place in All Company by restricting who can post in the community with the new restricting post feature. This will restrict who can start a new conversation in All Company to be only admins of the community, all users can still react and reply to the admin started conversations.
Manage All Company by promoting users as admin. Today the community admins of All Company are network admins, but with these new set of changes you can promote any user in your organization as an admin of All Company. This enables a larger set of users with the ability to post if the restricted post feature is enabled.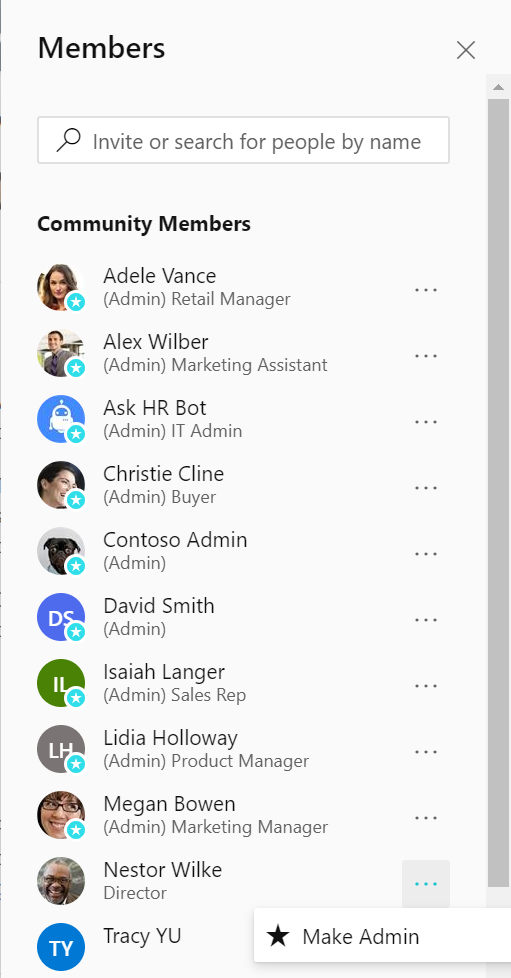 Set admins for the All Company
Looking ahead
The new Yammer is now in public preview. These changes pave the way for All Company to get new community features in the future. We will continue to listen to customer feedback and ideas for how to continue to improve the All Company experience and are investigating some new features in an effort to develop All Company into a true corporate communications channel.
– Tricia Lybrook
Tricia is a PM on the Yammer engineering team
Brought to you by Dr. Ware, Microsoft Office 365 Silver Partner, Charleston SC.