This article is contributed. See the original author and article here.

This week in #DevDecember, we had the hard job of selecting just a handful of sources of inspiration from a big grab bag of options.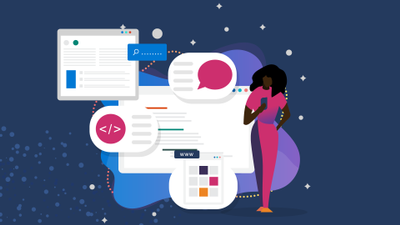 You'll find out what we went for below, but there were so many other exciting things we could have featured, so we hope you will add the things you prized most this year. What projects impressed you? What tools did you like using? Use our fill-in-the-blank to share what motivated and propelled you on in 2020, tagged as #DevDecember. Thanks in advance for the inspiration.
Now, let's review what we featured in week 3:
IoT and Azure help with family chores
With everyone at home, dishes pile up faster, garbage accumulates, and chores must be done more frequently. To keep track in real time what chores need to be completed and by when, Scott Hanselman built an IoT solution, using sensors, a web-based heatmap, and notifications.
Check out how to build Chores IoT
The Developer Activity Book
Taking your mind off what you're working on is sometimes the best way to get inspiration. The Developer Activity Book features family-friendly fun, including seven coloring pages, a crossword puzzle, a word search, and a logic puzzle.
Get the Developer Activity Book
2020 Imagine Cup World Championship
The Imagine Cup World Championship encourages students across the globe to innovate using Microsoft Azure. Finalist teams created technological solutions to tackle pressing global issues. Get inspired by their passion and the incredible projects they created.
Watch the recap (3 minutes)
Plastic Origins Project
Most of the plastic that ends up in the oceans comes from inland sources. In this episode of CodeStories, Seth Juarez shows how developers can use AI to address this problem by monitoring microplastic and tracking ocean–bound plastic waste.
Watch the video (13 minutes)
Next up is week 4 of #DevDecember. We'll cover one of our favorite topics: the projects and technologies we're most looking forward to in 2021.
Meanwhile, we're hoping you'll upload a #DevWithABev selfie if you haven't already. What's this about? Simply put, devs take a picture of themselves with a bev. Hot or cold, commonplace or original, we like it all. Share and tag your pic #DevWithABev.
Missed some or all of #DevDecember? Catch up on our #DevDecember homepage for more info!
Brought to you by Dr. Ware, Microsoft Office 365 Silver Partner, Charleston SC.