This article is contributed. See the original author and article here.
TLDR; Azure Space Mystery is an interactive experience teaching you about Space, women scientist and how you can interact with LEARN to solve mysteries in the game. Blast off for the Azure Space Mystery
Location: 400 km above Earth, traveling at 27,600 km/h. The space crew is in a good mood. They are looking forward to today's return to Earth. We have made groundbreaking discoveries that will change the way we understand the …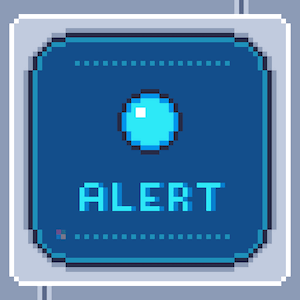 Suddenly, a voice emanates from your communication console. "Captain, we have received an SOS message from the International Space Station. Their solar array wing was knocked off by debris. They are quickly running out of power! They need our help to collect the four missing pieces and deliver them back to the ISS as soon as possible."



When that SOS call comes from the International Space Station, you know that you're the person for the job!
Push the buttons and start your adventure! Will you embark on either the Rosetta, SOHO, Magnet, or Cluster Missions?
Azure Advocates and Community Advocacy PMs are excited to offer our third mystery experience, the Azure Space Mystery! Following on the Azure Mystery Mansion and the Azure Maya Mystery, this adventure sends you on missions in space to collect the four missing pieces of the wing. Store each piece in your space ship's Collection Bay and find your way to the ISS to save the day.
During your mission, you will have to solve code challenges and unlock elements of the ship to collect the items. Can you figure out the circumference of the spool around which you must wrap the missing wire? Can you find the keyword on Microsoft Learn to unlock the door so you can complete your space walk? What if you fly into the tail of a comet?



Curious how we built this game? It uses the same architecture as the Azure Maya Mystery: TailwindCSS, VuePress, and an Azure Static Web App.



Every great explorer finds helpers along the way, and the Space Mystery is no different. You will be helped at strategic moments by four famous women who, in history, helped advance scientific inquiry. You'll have to play the game to discover who they are, but get ready to meet a mathematician, a pilot, a scientist, and an astronomer whose work spanned 14 centuries.
You'll not only meet these inspiring scientific women in the game, but you can also meet them in Minecraft!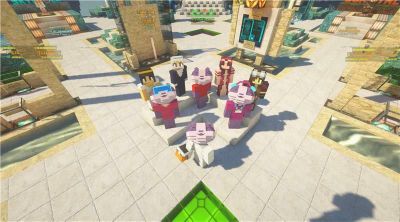 The connection between the Space Mystery game and Minecraft is made by your acquisition of a final badge, available when you complete your missions. Collect your Space Learner badger badge and use it in the MyMetaverse Minecraft server.
In the server, this badger token will give you exclusive access to a Heroes Hangout dedicated for Azure Heroes users. The server is accessible in Minecraft Java edition at mc.mymetaverse.io. To use the badge in the server, link an Enjin Wallet, which is the app where Azure Heroes tokens are stored.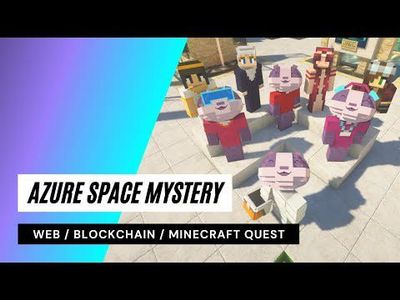 The Azure Space Mystery was brought to you in honor of the 6th International Day for Women and Girls in Science. This day was founded by the "Space Princess": H.R.H. Princess Dr. Nisreen El-Hashemite. It is our hope that our game will teach a little about other famous and impactful women in Science.



But wait, there's more! Download free wallpapers of our bespoke cosmic art for your video call backgrounds!




We would like to acknowledge the folks who contributed to the content of the game: Marc Duiker who did the pixel art, and Dr. Mark Looper, who provided space-focused technical expertise. Many thanks to the 'mystery team' of Cloud Advocates, Chris Noring and myself (Jen) and to our mysterious PM team, in particular Lucie Simeckova, Floor Drees, and Adam Jackson, Eva Amezua de Casado, Jan Schenk, Adi Stein Ben-Nun, and Cynthia Zanoni for overseeing production.



Are you ready to accept your mission to explore space? Let's go! Blast off for the Azure Space Mystery



Brought to you by Dr. Ware, Microsoft Office 365 Silver Partner, Charleston SC.