This article is contributed. See the original author and article here.
This blog was co-authored by Emma Stephen, Claudia van der Velden, and Tony Crabbe

The hybrid workplace – approximate 1.4 billion people worldwide have made the shift as offices worldwide remain closed in some countries and open in others. Whilst we like working in more casual clothes, having more time for hobbies, and having our pets around, we also have more meetings and interruptions (individual attention), feel less connected to our teams (team attention) and more siloed (community attention). Whilst many don't want to go back to the office fulltime, we're still working to find our home office rhythm and create new working habits for the home office (whilst trying to stay away from the snack cupboard which is now much closer).

That's no surprise – it's a big shift and many of us were unprepared with recent research finding that 61% of managers felt unprepared to lead remote teams. Organizations are doing the best they can to equip their people whilst considering what changes this means for office real-estate longer term with a focus on cost-saving and convenience. But this change involves more than a lift-and-shift of our office behaviors and that is where the opportunity is. This is the opportunity for us to re-examine our working cultures and how we harness our attention and that of others.

Our previous blogs have explained what attention is, why it's important, and given hints and tips for individuals and teams. This blog is a toolkit for those who want to catalyze the conversation around attention in their organizations – to become an attention advocate/influencer – at the individual, team, and community level.

Individual attention – advocate for flow
Flow, losing ourselves in a task or activity where we are so engaged that we lose a sense of time and other senses. Employees who have more opportunity to find flow are also more engaged . Innovative companies where "employees can tackle problems from new angles and in new ways, employees are supported in developing new ideas, and the organizations are flexible in adapting to changes in their operations" also have a higher percentage of employees who can achieve flow during their work.

Put simply, they have more chunks of uninterrupted time available to them, engage in less task switching, and can make real progress against their goals. To advocate in practice, try the following to lead by example:


Schedule focus time – whether you use a tool like MyAnalytics to find and block time, or you do this manually, block 90-120 minute slots in your calendar for undisturbed work. Respect and protect this time – decline meetings, enable do not disturb (each interruption will cost you 23 minutes of re-engagement time), and set yourself a little challenge around what you're doing .


Timing is everything – the research found that the prime time when the majority of people achieve flow is between 08.00 and 10.00. Consider this when you are setting your meetings.


Take regular breaks – our minds need to re-charge so when you've snapped out of flow or have simply been back to back, refresh with a break. Research has shown that just a few minutes physical activity – simply a short walk – outside renews our attention .


Create clarity – plan the topics you would like to work on during focus time, so you set clear goals


Team attention – advocate for connection
Team spirit, feeling that you're part of a group gives a sense of belonging. We often miss this sense of belonging while working alone in your home office. According to the research, after company culture, maintaining team cohesion is the biggest challenge we face. In blog 4 we spoke about engagement as the hook for attention at the team level. So how can you lead by example in your team, staying engaged and connected to harness the collective attention? To advocate in practice, be more intentional about:


Be clear on purpose – Creating a clear purpose for your team gives direction and a shared common goal which gives more purpose to work, helps people prioritize, and empowers them to make decisions. Whether you are creating or taking on a task, get clarity on how it contributes to team goals and try teaming up with a colleague. Working together on a task builds a space for learning and connection, which fosters attention.


Re-think your rituals – If we want to stay innovative and doing our best work as a team, we need to stay connected. In innovative companies 70% of employees report feeling a sense of belonging vs. 43% in less innovative cultures. Build in time to chat at the beginning of meeting agendas, check-in on a colleague, and think about how you can connect asynchronously for example a weekly Friday highlight of the week share.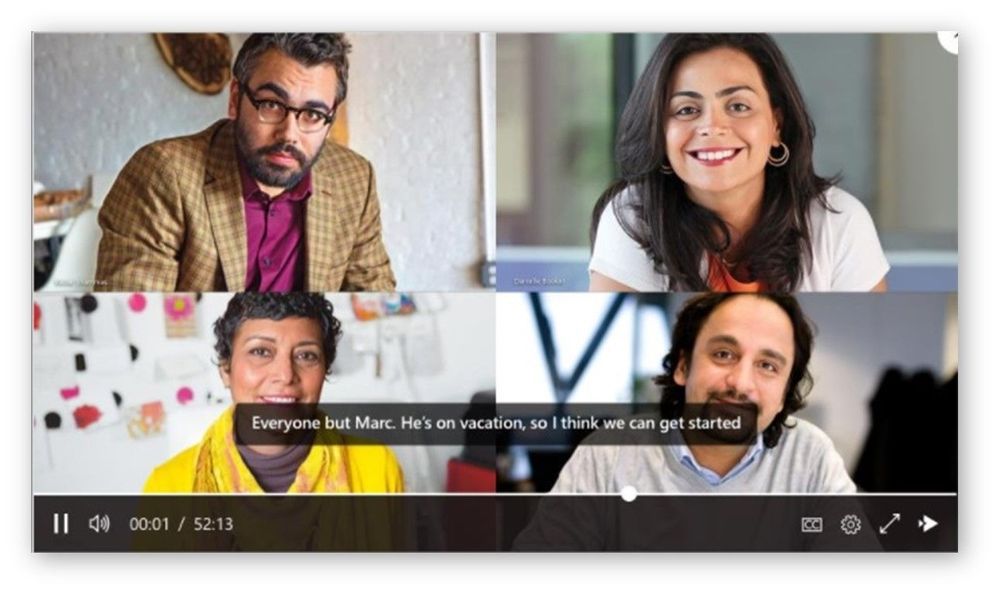 Don't be a phubber – Phubbing is snubbing someone with your phone or generally multitasking in a meeting. Leverage video on in meetings to encourage self-discipline when it comes to paying attention. Advocate for "vote with your feet rules" meaning if you are in a meeting that is poorly prepared or you do not need to be there, then leave.


Community attention – advocate for sharing
Networks formed of communities that run across the organizational structures and silos are key for learning and innovation. Most ideas are only half ideas until they "meet" the other half and become a fully-fledged great idea . Well managed, engaging communities are great places for ideas to meet and to gain insights from people outside our regular echo-chambers. To advocate in practice and strengthen the foundations for community attention, try:


Strengthening your growth mindset – We tend to seek feedback from our closest peers and the team around us, but our organizations are full of people with different expertise and experience. Try reaching out to a broader community for feedback and see what new ideas and perspectives you learn.


Re-connecting – Many of us have networks we've built up throughout out time with an organization but we don't often connect. Research has shown that these weak links are some of the most powerful when it comes to helping us out and brining new perspectives. In our new hybrid world, it's also a chance to break through the geographic boundaries that naturally occur in the office so reach out to someone you haven't spoken to in a while and get their perspective.


Share – Companies that have cultures where people are generous with sharing their knowledge across networks and supporting each other experience better business outcomes. We're not saying engage in sharing all the time – it can be draining – but next time you go to share something with a few people, ask yourself who else this might be relevant to and share more broadly.


We hope that this last blog in the Modern Collaboration Architecture series gave you some ideas on how to become an attention advocate at the individual, team, and community level. What will you try first?

This blog post is a part of our series on the Modern Collaboration Architecture, developed by @Rishi Nicolai, a Microsoft Digital Strategist with over 25 years of experience in leading organizations through change and improving employee productivity.
About the authors:
Claudia van der Velden
Claudia a Customer Success Manager at Microsoft and enjoys exploring organizational cultures from an eco-system perspective. In a complex puzzle where all is interconnected, small changes can have a large impact. She believes in the importance of considering all elements for the eco-system to thrive, stay well balanced, and perhaps most importantly, letting go of control and trusting the natural course to find its way. Claudia is based in the Netherlands and studies for her Masters in Applied Psychology, Leadership Development.
Emma Stephen
Emma is a Customer Success Manager at Microsoft and is passionate about bringing the human element into the workplace. She believes technology both enables change and can catalyse wider change efforts if introduced in the right way. Emma is based in Zurich and currently studying for her Masters in Applied Positive Psychology and Coaching Psychology with a hope to leverage this in the organisational context.
Tony Crabbe
Tony Crabbe is a Business Psychologist who supports Microsoft on global projects as well as a number of other multinationals. As a psychologist he focuses on how people think, feel and behave at work. Whether working with leaders, teams or organizations, at its core his work is all about harnessing attention to create behavioural change.

His first book, the international best-seller 'Busy' was published around the world and translated to thirteen languages. In 2016 it was listed as being in the top 3 leadership books, globally. His new book, 'Busy@Home' explores how to thrive through the uncertainties and challenges of Covid; and move positively into the hybrid world.

Tony is a regular media commentator around the world, as well as appearances on RTL, the BBC and the Oprah Winfrey Network.
Brought to you by Dr. Ware, Microsoft Office 365 Silver Partner, Charleston SC.